Costa Ballena
Located along the south Pacific coast is a unique area called Costa Ballena, which translates to Whale Coast. This area is exploding with diversity that is particularly popular with nature and beach lovers. Visitors can enjoy a relaxing day on one of the many beaches or challenge themselves by going for a hike in the rainforests.
Free Trip Planning
Build your perfect vacation!
Uvita Hotels
Uvita Tours
Transportation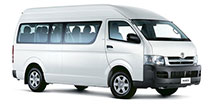 Costa Ballena is located between Dominical and Ojochal, a little north of the Osa Peninsula. The diverse ecosystems located along this coast make for great habitat for a wide range of wildlife and marine life. The area is referred to as the Whale Coast as large numbers of whales and dolphins migrate here yearly and can often be observed just off the coast. Four species of sea turtles utilize the beaches for nesting. The coral reef houses a great number of tropical fish, crustaceans a shell fish. The land area of the park provides prime habitat for 3 species of monkeys, 2 species of sloths, scarlett macaws, toucans and many other species of wildlife.

Visitors will love the miles of coastline that provide for the perfect day out in the sun! These beaches are all unique in their own way and give the opportunity to try new things such as surfing and snorkeling! Other poular activities include swimming, scuba diving, kayaking and fishing. Playa Ventanas is a gorgeous beach that is prime example to why every beach is different in Costa Rica. This beach is met by the beautiful Pacific and lined with coconut trees! As if that wasn't enough there is also the main attraction which is a pair of caves that the Pacific waves come roaring through and crash along the walls!
Nearby Destinations
1 km
17 km
50 km
59 km
64 km
Related Pages