Save Time and Money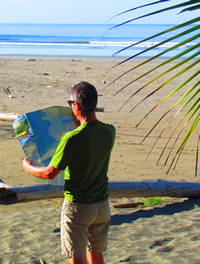 We are small enough to care, yet large enough to deliver you the best deals. We will include the latest promotions and provide pricing and payment options to meet your needs. It's not all about price though as there must be value. We will always include accommodations and tours that provide the best value within your budget. In the end, you will SAVE MONEY and not lose the precious time it takes to research and plan a great vacation.
Flexibility
When planning an Assisted Independent Travel trip you will have the FLEXIBILITY to choose what you would like to do. You have the choices of where you want to stay, whether it is local flavored boutique hotels, five star all-inclusive resorts or budget friendly bed and breakfasts. You will not be locked in to certain travel dates or end up stuck on a bus for 10 days with 50 of your newest best friends. You can include a guide for your entire vacation or just on the tours. In the end your vacation will be molded to your desire.
Local Knowledge
We offer customer service in Costa Rica and have many years of experience planning not only our client's vacations, but also our own. We love Costa Rica and are passionate about what we do. We are constantly traveling and updating our information, offerings and searching for the best deals.
As a result, your vacation will not be limited to multi-national hotel chains, but will include accommodations with local flavor, charm, genuine hospitality and the highest levels of service. Of course, if you desire the large chains, we can provide that to you as well, but the choice is yours. Many clients choose a mix of local experiences and adventures and then wind down at a larger beach resort.
Inclusions with Your Assisted Independent Travel Itinerary
- Expert travel advice before, during and after your vacation including 24/7 urgent or emergency assistance while in the country
- A comprehensive online itinerary that is dynamic and loaded with information specific to your vacation. This includes detailed information about all destinations, accommodations, activities and transportation as well as a treasure trove of all of the information needed to plan for your trip.
- Accurate, unbiased information so you can make informed decisions
- Individual vacation, pricing and payment plans based on your requirements
- Pre-departure preparation information to ensure you know how to prepare and what to expect
- VIP airport greeting and concierge service