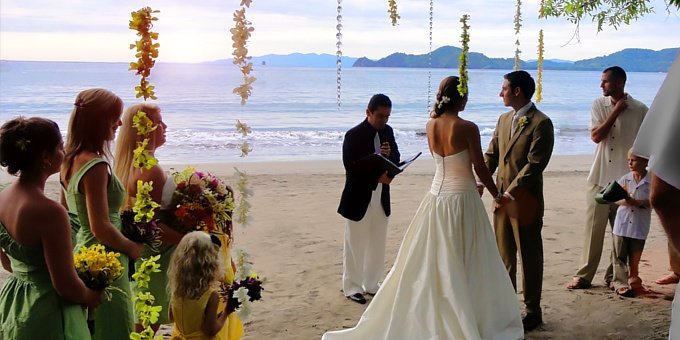 Planning a family reunion, wedding, corporate incentive or school class trip in Costa Rica is much more affordable and easier than you may think. Our staff is experienced in arranging and catering to the needs of any one of these important events and more. This all begins with listening to your needs and adding a dash of our creative thinking to your perfect location. Whether it is in front of an active volcano, on a tropical beach, in the jungle, or simply in a high-quality convention center, we offer what you need to pull off the perfect Costa Rica destination event.
Planning a wedding in Costa Rica, like anywhere else, can be an adventure in itself. That is where we step in with our professional Costa Rica wedding planning team. Whether you are inviting your whole family along with everyone you know or simply a private ceremony for the two of you, we have an amazing assortment of creative ideas for your amazing day. Our planner will listen to your needs and assist you designing a perfect theme at a surprisingly affordable price.
Unsure of what to do? Let us make you a free custom trip plan!