Day 1
Welcome to Costa Rica! Upon arrival to San Jose International Airport (contact us for details if arriving at other airport), you will receive a VIP Airport Greeting by a Pacific Trade Winds representative.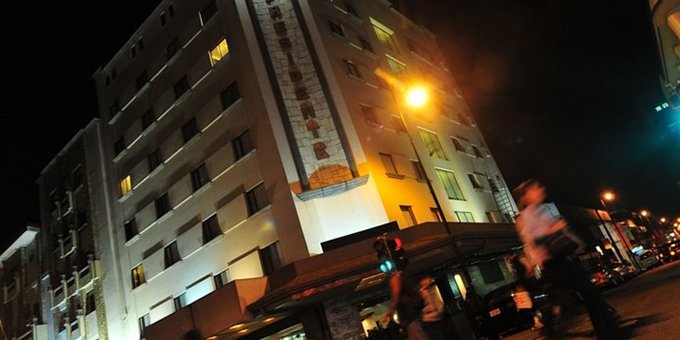 Hotel Presidente
Location: San Jose
Hotel Presidente in San Jose, Costa Rica, is a contemporary urban retreat that combines modern comforts with a touch of local charm. Located in the heart of downtown San Jose, this boutique hotel offers a convenient and stylish base for both business and leisure travelers. The well-appointed rooms and suites feature sleek and contemporary designs, with comfortable furnishings and all the necessary amenities for a comfortable stay. Guests can enjoy delicious dining options at the on-site restaurant, where a fusion of international and Costa Rican flavors tantalize the taste buds. The hotel's rooftop terrace provides panoramic views of the city, creating a perfect spot to relax and unwind. With its central location, guests have easy access to the city's attractions, including museums, theaters, and lively markets. The attentive and friendly staff ensure that every guest's needs are met, providing personalized service and making each stay truly memorable. Hotel Presidente offers a modern and welcoming oasis in the bustling city of San Jose, allowing guests to experience the best of Costa Rican hospitality and urban comfort. Amenities include spa, bar, lounge, fitness center, meeting space, wireless internet, airport transfer, and secure parking.
View Hotel Info
Day 2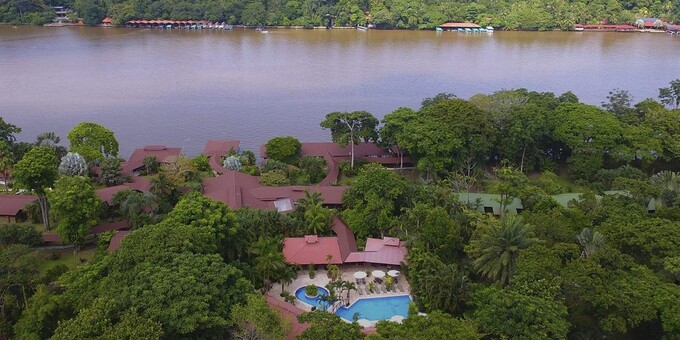 Mawamba Lodge
Location: Mawamba Lodge
Mawamba Lodge is a tranquil ecolodge retreat nestled within the exotic wilderness of Tortuguero National Park in Costa Rica. Surrounded by lush rainforest and bordered by winding canals, the lodge offers a unique and immersive experience in nature. The lodge's spacious and comfortable bungalows and rooms are designed to blend harmoniously with the natural environment, providing a peaceful and cozy retreat for guests. Each accommodation features modern amenities and terraces or balconies overlooking the gardens or canals. The lodge's restaurant serves a variety of delicious meals, including local and international cuisine, prepared with fresh and locally sourced ingredients. Guests can enjoy their meals while admiring the stunning views of the surrounding nature. Mawamba Lodge offers a range of exciting activities and guided tours, allowing guests to explore the biodiversity-rich rainforest and witness the fascinating wildlife of Tortuguero. Boat tours through the canals offer opportunities to spot monkeys, sloths, toucans, and even nesting sea turtles during the appropriate season. Guests can also enjoy hiking trails, birdwatching excursions, fishing trips, and kayaking adventures. The lodge's swimming pool provides a refreshing oasis where guests can relax and soak up the tropical ambiance. With its commitment to sustainable practices and its privileged location in the heart of Tortuguero, Mawamba Lodge offers an unforgettable experience for nature enthusiasts and eco-conscious travelers. Lodge amenities include a swimming pool and whirlpool, restaurant and bar, coffee room with a put-and-take library, tropical gardens and trails, and WiFi in some public areas. Please note that there is a 15 dollar entrance fee to enter Tortuguero National Park or 5 dollars for kids age 5 to 11. It is not possible to include this in your price as it must be paid in person upon arrival to the area.
View Hotel Info
Day 2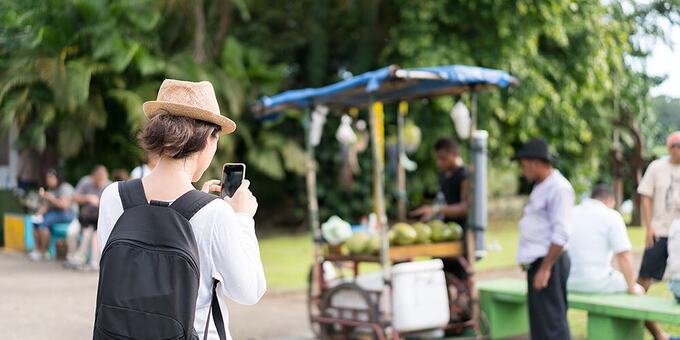 Tortuguero Town Tour - Mawamba Lodge
Location: Mawamba Lodge
Min. Guests: 1
You will go on a guided walk through the history-rich town of Tortuguero. This is a typical Caribbean coastal fishing village settled over time by a blend of cultures coming to Costa Rica. Your guide will walk you through the town so you can see how the present day villagers live and work in this friendly, colorful town. The 1-hour tour includes a bilingual guide.
View Tour Info
Day 3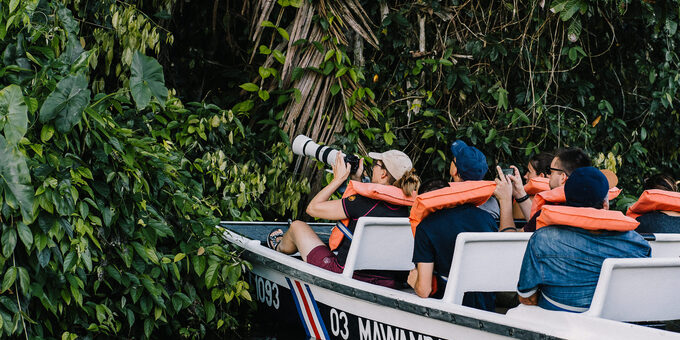 Tortuguero Canal Tour - Mawamba Lodge
Location: Mawamba Lodge
Min. Guests: 1
This is boat tour following canals carved through the dense rainforest within Tortuguero National Park, one of the best places in Costa Rica to go birding and see a diversity of wildlife. You will go on a 2 - 3-hour riverboat ride by covered pontoon boat through the jungle-lined canals, which are located within the national park. Your boat captain and bilingual guide will point out all the visible forest-dwelling animals, plants and birdlife that live within this unique water and woodland eco-system including, but not limited to: monkeys, sloths, crocodiles, various species of amphibians and reptiles, plus many bird species.Tour time will be coordinated upon arrival to the lodge according with the activities program of the Hotel
View Tour Info
Day 4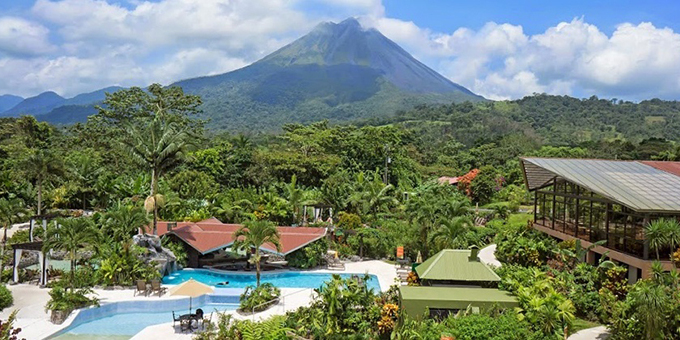 Arenal Springs Resort and Spa
Location: Arenal
Enjoy authentic Costa Rican charm and thermal hot springs at the Arenal Springs Resort and Spa of La Fortuna. Located across from the majestic Arenal Volcano, this highly-rated eco-resort delivers incredible views, lush tropical gardens, and private hot springs exclusively to their guests. The friendly staff will never allow you to forget that you are in Costa Rica. Guests are greeted with warm smiles and the service in all aspects is delightful. Resort amenities include thermal hot springs, spa, swimming pool for adults, kids pool, Jacuzzi, lounge chairs, sun deck, restaurant, pizza bar, sushi bar, wet bar, souvenir shop, Wi-Fi internet access in some public areas, yoga platform and a conference room. As an additional treat if you book your vacation through us, the Arenal Springs Resort offers a special 15% discount per person on their Spa treatments for Pacific Trade Winds guests. Arenal Springs Resort will be under maintenance from August 1 to October 30th, 2023. Thank you for understanding as we improve our offerings.
View Hotel Info
Day 5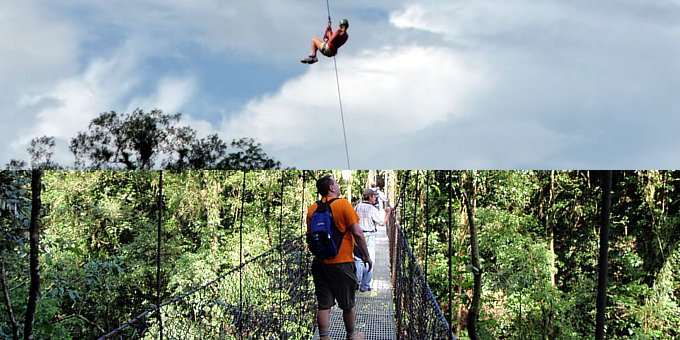 Choice: Canopy Hanging Bridges or Zipline
Location: Arenal
Min. Guests: 2
Min. Age: 4
Today you will have your choice of one of the following tour options:
A) The Hanging Bridges offer an amazing glimpse into the canopy of the rainforest! The hike includes terrestrial trails and bridges through the tree tops allowing you to view the forest from all perspectives. This fun filled half day tour includes guides, transportation and entrance to the private reserve.
B) The Canopy Zipline is a MUST DO for anybody adventurous that visits Costa Rica! This thrilling high speed, high flying course offers 11 zips as you soar from platform to platform near of the base of Arenal Volcano! This fun filled half day adventure includes transportation and guide.
View Tour Info
Day 6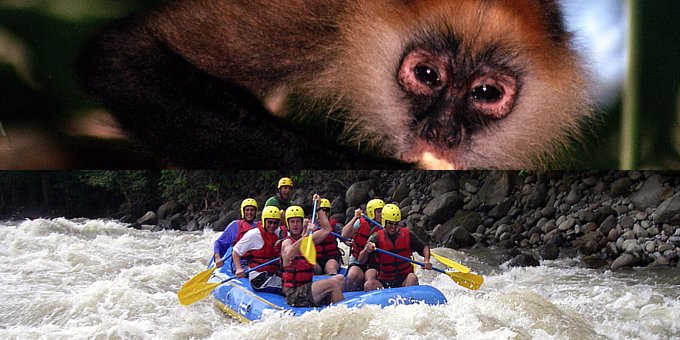 Choice: Riverboat Safari or Rio Balsa Rafting
Location: Arenal
Min. Guests: 2
Min. Age: 12
Today you will have your choice of one of the following tour options:
A) The Cano Negro Riverboat Safari is an amazing experience and opportunity to see numerous species of wildlife. The refuge is home to one of the largest populations of caimans, which can be observed at nearly every turn! It's not only reptiles though as the area is also home to both spider monkeys and congo monkeys which can be heard howling from miles away. Birdwatchers will delight as hundreds of species either live here or migrate through including toucans, roseate spoonbills and trogons. This fun filled safari includes transportation, bilingual naturalist guide, and lunch.
B) Whitewater rafting is a thrilling adventure and Costa Rica is home to some of the best rivers and guides in the world! The day starts off with a brief safety lesson and you are then on your way as your guide navigates you through class II and III rapids on the Rio Balsa. This is a great river for first timers and those that want the thrills of rafting without going overboard - yes the pun was intended. No experience necessary on this half day adventure which includes transportation, safety kayaker, guides, lunch, and equipment.
View Tour Info
Day 7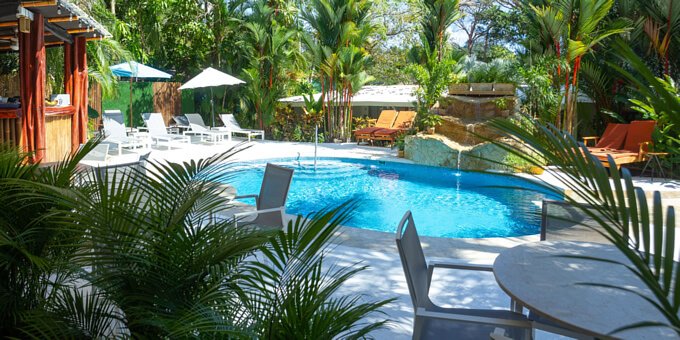 La Vela Boutique Hotel
Location: Manuel Antonio
La Vela Boutique Hotel invites you to relax and enjoy the warm tropical vibes of Manuel Antonio to the fullest. Located within a few minutes walk to the gorgeous Espadilla Beach or the exotic jungles of Manuel Antonio National Park. La Vela offers the ideal setting for your vacation. The thoughtfully decorated and modern rooms are surrounded by lush tropical gardens, providing the comforts of home and a touch of Costa Rican pura vida. Amenities of this unique hotel include a swimming pool, lounge area with sunbeds and sun umbrellas, tropical gardens, reception and information desk, tiki bar, pizza restaurant, souvenir shop, parking services, breakfast area with breakfast included, and complimentary WiFi.
Pro tip: While most Manuel Antonio hotels are located on the mountain and not within walking distance to the beach or national park, La Vela is located in the valley, on flat ground, within a few minutes walk of the beach, park, over 10 restaurants, and also shops and boutiques. With this prime location, you likely will not have to pay for taxi cabs or spend time arranging or waiting for them like you would at other area hotels. La Vela also has discounts set up for their guests at some great nearby restaurants!
View Hotel Info
Day 8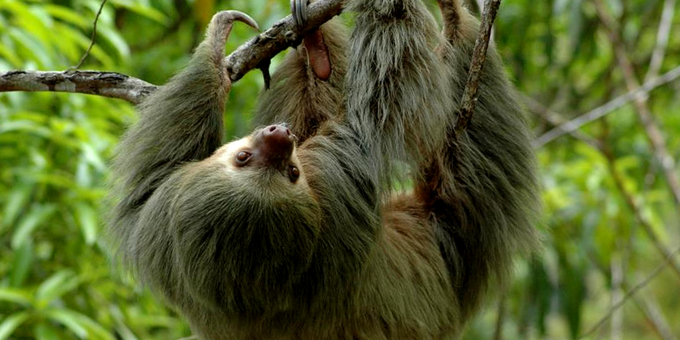 Manuel Antonio National Park
Location: Manuel Antonio
Min. Guests: 2
Min. Age: 2
Embark on a guided hike through Manuel Antonio National Park, led by expert local guides, for an immersive exploration of its lush rainforests, hidden beaches, and vibrant wildlife. The trail winds through the park's diverse landscapes, offering insights into the intricate relationships between flora and fauna. Your knowledgeable guide will point out elusive creatures like monkeys, sloths, and tropical birds, and share ecological and cultural information. Enjoy pristine beaches and the warm Pacific waters, all while contributing to the park's conservation efforts through entrance fees. This experience promises a deep connection to Costa Rica's natural beauty and biodiversity with the guidance of a local expert. This tour includes the park entrance fee, bilingual guide, and transportation. Note: This tour operator has improved wait conditions at the start of the tour during peak season, although it cannot regulate park-administrated delays. Depending on the distance from Manuel Antonio to your lodging, shuttle transportation may take from 15 minutes to an hour and a half. Regulations restrict bringing food into the park, and you may only bring water in with a reusable bottle. However, there is a new small food kiosk inside the park and water bottle refill stations.
View Tour Info
Day 9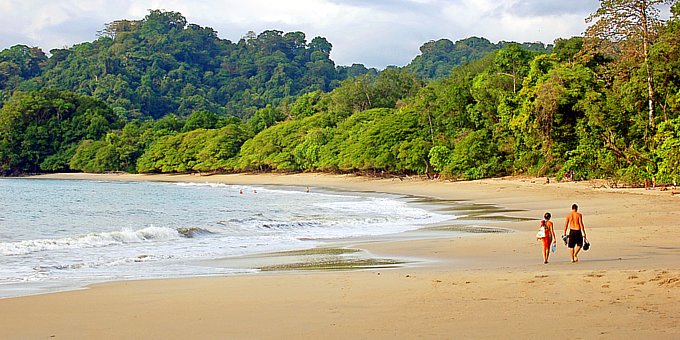 Free Day - Beach Day Manuel Antonio
Location: Manuel Antonio
Min. Guests: 1
Beach day at Manuel Antonio to explore on your own. Sit back, relax, and enjoy the tropical sun on the palm studded beaches of the Pacific coast. Free days are for descriptive purposes only and do not include any services.
View Tour Info
Day 10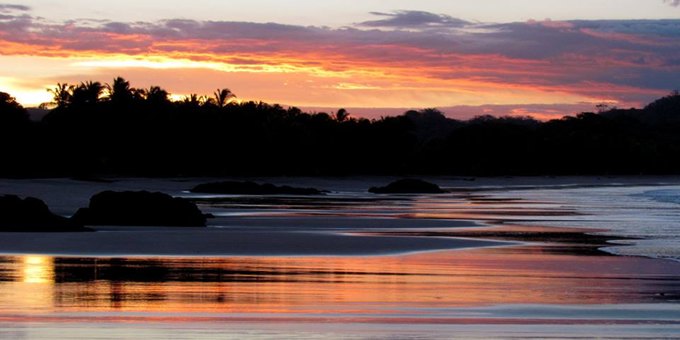 Final Day — All good things must come to an end, though memories last a lifetime. Transportation will be provided back to San Jose International Airport scheduled to arrive three hours prior to your departure flight.¡Pura Vida!
Summary
Travel assistance while in Costa Rica
VIP Airport Greeting
All Domestic Transportation as described
1 nights at Hotel Presidente
2 nights at Mawamba Lodge
Tortuguero Town Tour - Mawamba Lodge
Tortuguero Canal Tour - Mawamba Lodge
3 nights at Arenal Springs Resort and Spa
Choice: Canopy Hanging Bridges or Zipline
Choice: Riverboat Safari or Rio Balsa Rafting
3 nights at La Vela Boutique Hotel
Manuel Antonio National Park
Free Day - Beach Day Manuel Antonio
Inquire for details about Included Meals/Drinks
Current sales and turismo taxes
Footnotes
This fun filled safari also includes all meals at Mawamba Lodge!
Pricing
Ready for Costa Rica? Click here for your FREE custom itinerary!