Day 1
Welcome to Costa Rica! Upon arrival to San Jose International Airport (contact us for details if arriving at other airport), you will receive a VIP Airport Greeting by a Pacific Trade Winds representative.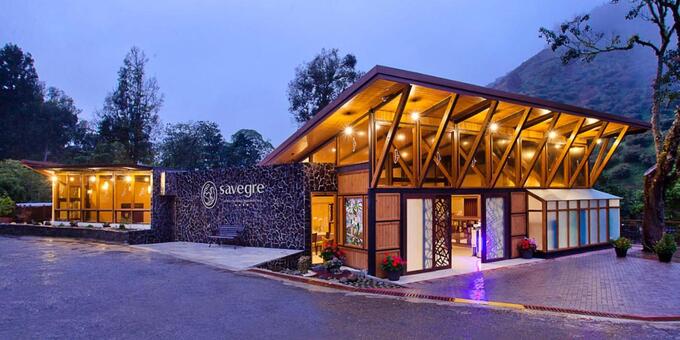 Savegre Mountain Hotel
Location: San Gerardo de Dota
Savegre Mountain Hotel in San Gerardo de Dota, Costa Rica, is a captivating mountain retreat nestled amidst the breathtaking beauty of the Savegre Valley. Surrounded by lush cloud forests and serene rivers, this eco-friendly hotel offers a peaceful and rejuvenating escape for nature enthusiasts. The comfortable and rustic accommodations provide a cozy sanctuary, allowing guests to unwind and connect with the tranquility of the surroundings. With its commitment to sustainability, the hotel integrates seamlessly into the natural environment, providing an immersive experience for guests. Embark on guided birdwatching tours, hike through enchanting trails, or indulge in a relaxing spa treatment. The hotel's restaurant offers a farm-to-table dining experience, showcasing local ingredients and traditional Costa Rican flavors. Savegre Mountain Hotel is a haven for those seeking serenity, natural beauty, and a chance to reconnect with the wonders of the Costa Rican mountains. Lodge amenities include restaurant, bar, nature trails, conference room, and internet.
View Hotel Info
Day 2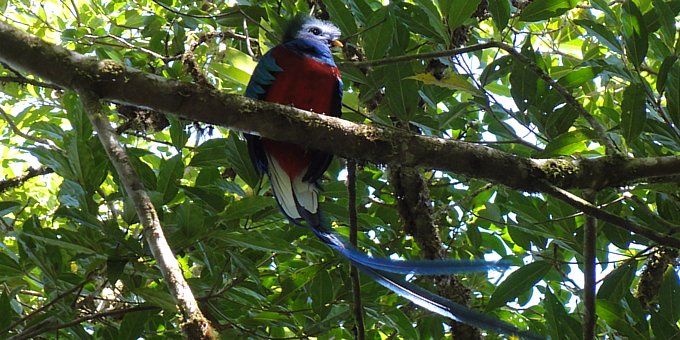 Birdwatching Tour - Full Day - Savegre Moutain Hotel
Location: San Gerardo de Dota
Min. Guests: 1
Today you will go on a full day birdwatching tour. This tour is great for any birdwatcher and particularly those seeking Resplendent Quetzals as this is one of the few areas in the world that has the right features to harbor Quetzals year round. With a little luck and cooperation from Mother Nature, we should be able to spot many species of birds. The tour lasts 8 hours and includes guide. No transportation is needed from Savegre Mountain Hotel. Transportation is not included from other area hotels.
View Tour Info
Day 3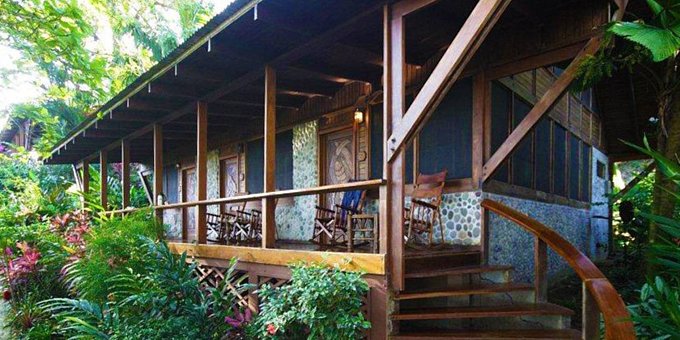 Aguila de Osa
Location: Drake Bay
Embark on an unforgettable rainforest adventure at Aguila de Osa in Drake Bay, Costa Rica. This boutique eco-adventure lodge offers comfortable accommodations that blend harmoniously with the surrounding rainforest. Explore the wonders of Corcovado National Park, witness vibrant wildlife, and partake in exhilarating activities such as snorkeling and kayaking. Indulge in delectable cuisine while taking in panoramic views, relax by the pool or on the verandas, and immerse yourself in the tranquility of nature. With personalized service and a passion for the region, Aguila de Osa invites you to experience the magic of Drake Bay and create lifelong memories in this enchanting eco-lodge. Lodge amenities include a restaurant, bar, nature trails, and internet.
View Hotel Info
Day 4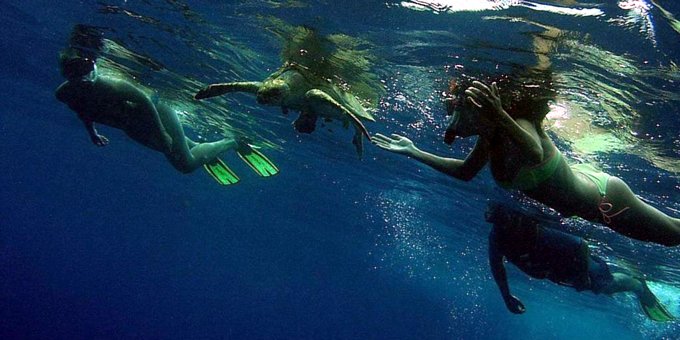 Cano Island Tour and Snorkeling - Aguila de Osa
Location: Drake Bay
Min. Guests: 2
You will board a boat and go for about an hour out to Cano Island to snorkel over a protected coral reef. Along the way you can look for interesting sea life such as dolphins and sea turtles. Your bilingual guide will provide you with clean, high quality snorkeling gear and take you to the best snorkeling places. After your first snorkeling adventure, you'll get off the boat at the island to take a refreshing water break and walk around. Hiking is restricted to the beach area and only drinking water is allowed on the beach. Then you will go for another snorkeling adventure before heading back. Once on the mainland you'll be treated to a hearty lunch on San Josecito Beach. This tour includes a bilingual, certified guide, all snorkeling equipment, park admission fee, drinking water, and box lunch. One way boat transportation to the island can take from 45 minutes to an hour. Combined time of this tour with round trip boat ride, two snorkeling adventures, and lunch, typically takes between 4 to 6 hours and can be influenced by the number of scuba divers who may also be taking the boat. Please bring a dry change of clothing, bathing suit, towel, sunblock, binoculars and camera. This is the perfect opportunity to take memorable underwater photos of this living reef where treasure may be hiding!
View Tour Info
Day 5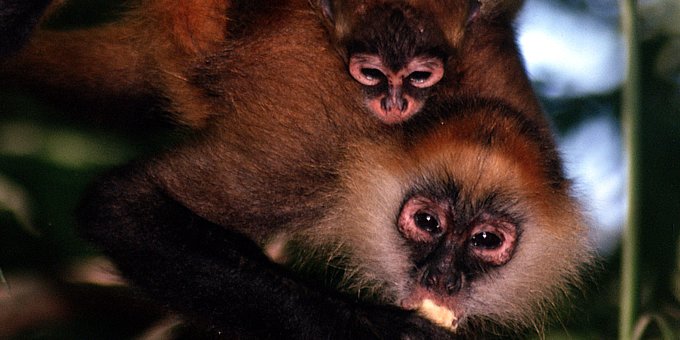 Corcovado National Park Tour - San Pedrillo Station - Aguila de Osa
Location: Drake Bay
Min. Guests: 2
Today's Corcovado National Park tour is known as the backpacker's dream. You will begin the tour from Drake Bay where you will meet the boat captain and board the waiting boat. A 30 to 45-minute boat ride over to the protected park will give you an opportunity to look for marine life and shore birds. Once you arrive at the San Pedrillo Ranger Station you will go on a guided hike of approximately 2 miles through a wide variety of eco-systems supporting different kinds of wildlife in their natural habitats. Your naturalist guide will share a wealth of information about the eco-systems and their inhabitants and help identify any wildlife you may encounter. The hike will include a visit to the San Pedrillo Waterfall. At some point lunch will be provided. Your tour includes boat transportation to and from the ranger station, naturalist guide, park entrance fees and lunch. Total time of tour and round trip boat transportation combined can take from 5 to 7 hours depending on the size of your group. Please wear non-skid, completely enclosed hiking shoes, lightweight sun protective clothing and bring sunscreen, insect repellent, rain gear, binoculars, and camera. You might like to have additional snacks and plenty of drinking water. This is a moderately difficult hike that will take the backpacking enthusiast into the wonderful world of an untamed jungle where you can experience first-hand Costa Rica's tremendous biodiversity.
View Tour Info
Day 6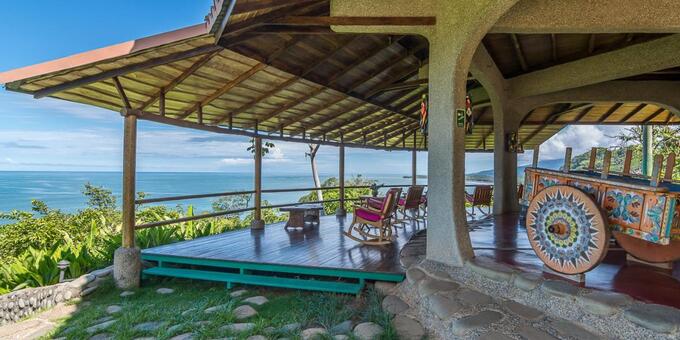 La Cusinga Eco Lodge
Location: Uvita
La Cusinga Eco Lodge is a sustainable and eco-conscious retreat located in the pristine natural beauty of Uvita, Costa Rica. Set amidst a lush rainforest and overlooking the sparkling Pacific Ocean, the ecolodge offers a unique blend of comfort, serenity, and environmental preservation. The lodge features charming rooms, bungalows, and cabins that are designed with sustainability in mind, utilizing locally sourced materials and eco-friendly practices. Each accommodation is thoughtfully appointed with comfortable furnishings and amenities, providing a cozy and peaceful retreat. Guests can indulge in farm-to-table cuisine at the on-site restaurant, explore hiking trails through the rainforest, relax by the infinity pool with breathtaking ocean views, hike down to the beach, or participate in eco-tours and educational programs. La Cusinga Eco Lodge is dedicated to protecting the surrounding environment and promoting conservation, making it an ideal choice for nature enthusiasts and eco-conscious travelers seeking a sustainable and rejuvenating experience in Costa Rica. Lodge amenities include a restaurant, nature trails, a yoga platform, a spa, and Internet.
Entrance fee for the hiking trail that is part of to the Conversation Area is not included, can be paid at the Lodge in cash, the current cost is $6 plus IVA
View Hotel Info
Day 7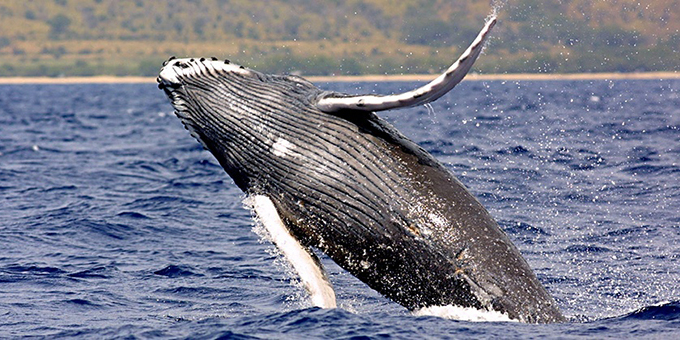 Whale and Dolphin Watching Marino Ballena National Park - Dolphin Tours
Location: Uvita
Min. Guests: 2
Min. Age: 4
Today you'll go on an exciting whale and dolphin watching expedition in the vast protected waters of Marino Ballena National Park. For this tour, the transportation from your hotel is not included, so you should be in Dolphin Tours Office in Uvita at 8:15 am. Once the excursion began, you'll cruise the open waters passing interesting landmarks searching for whales and dolphins while observing other available wildlife such as shorebirds and sea turtles that you may encounter. Humpback whales are typically seen while migrating to these local breeding grounds from December to March and again between mid-July to late October although some species live in these waters year round. There is no guarantee you will see a whale, but the chances are high especially during these months. Cold water and a fresh fruit snack will be provided. This tour includes park entrance, a chartered boat, bilingual guide, safety gear, bottled water and fruit snack. It can take between 15 and 45 minutes to get from your hotel to Dolphin Tours office depending on your hotel's location and traffic. The time of boat tour typically takes from 2.5 to 3.5 hours. Please wear sun protective clothing, hat, sunglasses, sunscreen and bring binoculars and camera. You won't want to miss trying to take a selfie with a whale!
View Tour Info
Day 8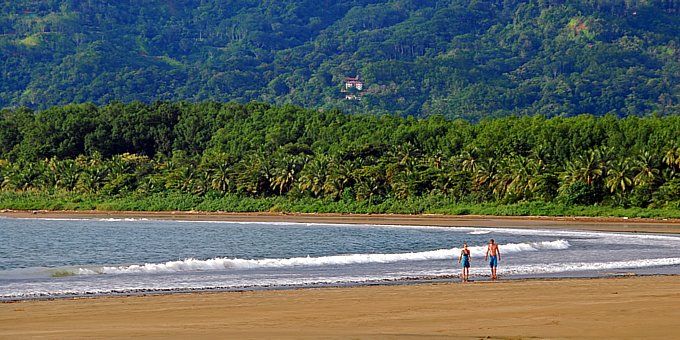 Free Day - Beach Day Playa Uvita
Location: Uvita
Min. Guests: 1
Beach day at Playa Uvita to explore on your own. Sit back, relax, and enjoy the tropical sun on the palm studded beaches of the Pacific coast. Free days are for descriptive purposes only and do not include any services.
View Tour Info
Day 9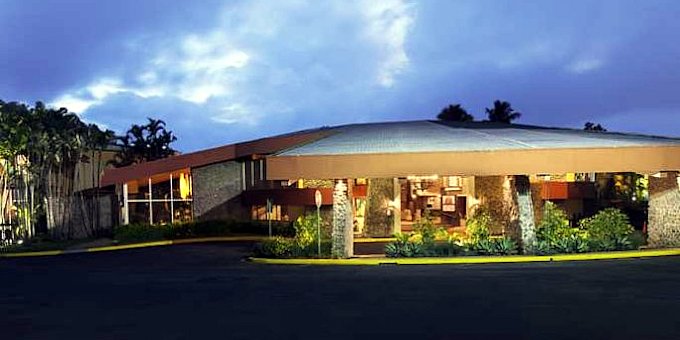 Hilton Doubletree Cariari Resort
Location: San Jose
Hilton DoubleTree Cariari Resort in Cariari, Costa Rica, is an affordable but luxurious and inviting retreat situated amidst lush tropical gardens and tranquil lagoons. This upscale resort offers a perfect blend of relaxation and convenience, located just minutes away from San Jose's international airport (SJO). The spacious and elegantly appointed guest rooms provide a comfortable sanctuary for guests, while the resort's array of amenities, including a sparkling outdoor pool and a fitness center, ensure a pleasurable stay. Indulge in exquisite dining experiences at on-site restaurants, serving a variety of international and local cuisines. With its serene ambiance, attentive service, and proximity to both nature and urban attractions, Hilton DoubleTree Cariari Resort is an ideal choice for business and leisure travelers seeking a refined and convenient getaway in Cariari, Costa Rica. Hotel amenities include a restaurant, bar, swimming pool, fitness center, business center, barber shop, beauty salon, concierge, tropical gardens and internet.
View Hotel Info
Day 10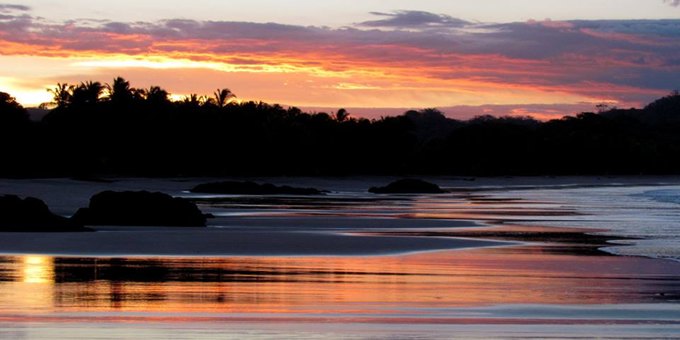 Final Day — All good things must come to an end, though memories last a lifetime. Transportation will be provided back to San Jose International Airport scheduled to arrive three hours prior to your departure flight.¡Pura Vida!
Summary
Travel assistance while in Costa Rica
VIP Airport Greeting
All Domestic Transportation as described
2 nights at Savegre Mountain Hotel
Birdwatching Tour - Full Day
3 nights at Aguila de Osa
Cano Island Tour and Snorkeling - Aguila de Osa
Corcovado National Park Tour - San Pedrillo Station - Aguila de Osa
3 nights at La Cusinga Eco Lodge
Whale and Dolphin Watching Marino Ballena National Park - Dolphin Tours
Free Day - Beach Day Playa Uvita
1 nights at Hilton Doubletree Cariari Resort
Inquire for details about Included Meals/Drinks
Current sales and turismo taxes
Footnotes
This fun filled safari also includes all meals at Aguila de Osa Hotel!
Pricing
Ready for Costa Rica? Click here for your FREE custom itinerary!