---
It's Your Vacation, Plan it Your Way...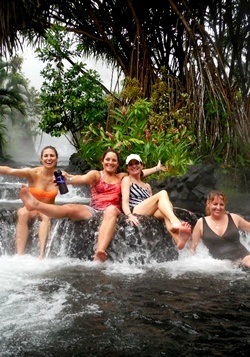 What is your travel personality like? Do you like to visit top attractions or do you prefer to go off the beaten path? Regardless of your preference, your vacation should be tailored around your personality and interests. Our job is to listen to you and then provide options and information so you can make informed decisions while planning your vacation.
Just by submitting your inquiry to us, you will be taking a big step in the right direction towards saving time and money on your Costa Rica vacation. We will optimize your itinerary to your travel personality, interests and budget. It will also be logistically optimized ensuring that you are headed in the right direction, with the best transportation and tour options at the right times and best prices. We'll recommend the best accommodations that match your needs that are offering the best sales, specials, or discounts automatically.
In addition to the time and money savings you'll automatically receive with the optimizations, we'll also provide you with combined discounts on your vacation. Of course, you'll receive world class service throughout every stage of your vacation including 24/7 in-country assistance as well as safe and easy, interest free payment options.
---
See What Our Client's Have to Say on TripAdvisor

---
Looking for a little vacation inspiration? No hay problema! Click here for a sampling of some of the most popular vacation routes and itineraries. Costa Rica is an incredibly diverse destination with many options, so we've categorized these awesome vacations to make it a little easier to find exactly what you're looking for. While our specialty is custom vacation planning, we can easily personalize any of these options for you.

---
Receive a Free Map with Your Free Itinerary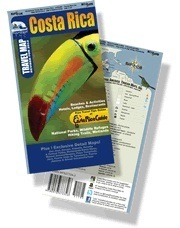 Along with your free custom itinerary by Costa Rica's #1 travel service, you can claim your free copy of the #1 bestselling Waterproof Travel Map of Costa Rica ($17 value) with a toll free phone call. We'll answer any questions you have, ask what you want to see and do, what kinds of lodging appeals to you and what budget you're comfortable with and then collect your shipping information (also free to U.S. addresses).
Within minutes we'll be able to send a custom tailored no hassle price quoted no obligation itinerary and the #1 Costa Rica travel resource on Amazon five years in a row (sells there for $12.95 + $3.99 shipping).
Call toll free 1-866-853-9426 7 am - 9 pm (CR time = MST) Code: PTW FREE MAP GIVEAWAY
*U.S. Addresses Only
*New inquiries only & one request per family, group or address
*Allow 3 Weeks for Map Delivery