Rio Tarcoles Crocodiles
The Tarcoles River is located along Route 34 between Orotina and Jaco. This is a route that nearly all travelers take on the way to the Central Pacific beach areas. The river is famous the enormous American Crocodiles that live in it below the bridge. On any given day, one can stop and look down to see a dozen or more of these goliaths!
Free Trip Planning
Build your perfect vacation!
Jaco Hotels
Tours
Transportation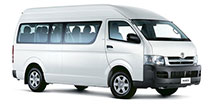 Tours are available on the Tarcoles River via riverboat. This is an excellent way to get up close to the wildlife. The river is also home to a large population of waterfowl and iguanas can be seen on the banks as well.
Visitors should be vigilant if parking and walking on to the bridge to observe the crocs ass this area is well known for car break ins.
Nearby Destinations
26 km
30 km
42 km
98 km
70 km
Related Pages