San Isidro del General
San Isidro del General, located in the South Central Region, is an important trade zone connecting the southern zone of Costa Rica to the rest of the country. It also makes for a great stopping point for travelers when in route to destinations such as Dominical. In order to get to San Isidro del General you have to travel on the Inter-Americana Highway which is a thrilling adventure in its own. The winding, pothole roads provide for an experience unlike any other; you will feel as if you are on top of the world as you wind up to some of the highest points and overlooks in Central America. It is recommended to have an experienced driver for this road due to its unexpected sharp turns as well as the fact that unpredictable weather can come about quickly causing poor visibility or landslides.
Free Trip Planning
Build your perfect vacation!
Dominical Hotels
Dominical Tours
Transportation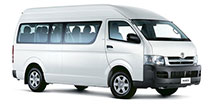 San Isidro del General is a great market area and there are plenty of restaurants. Most fruits and vegetables you will find are grown in the surrounding hills and mountains. The people are friendly giving the town an old world charm.
Like many other pueblos in Costa Rica, San Isidro del General Locals have customs and celebrations that are significant to their town. If passing through it may be worthwhile to ask if any festivities are occurring and you may be in for a treat.
Weather and packing list
Surrounded by rainforest and cloud forest, the weather in San Isidro del General is fairly predictable. Expect damp conditions and dress for rain. Daytime temperatures average in the upper 70s with night time lows averaging in the mid 60s. The most consistent rain is experienced between the months of May through November with the heaviest rains September through November.
Visitors should pack shorts, tee shirts, appropriate shoes, rain gear, sun block. It is also advised to bring at least one pair of pants, a long sleeve shirt, and even a sweat shirt or light jacket.
Fun Fact: San Isidro del General is a great launch point to climb Cerro Chirripo, which is the tallest peak in Central America.
Driving Distance
Attractions In The Area
4 km
65 km
80 km
92 km
116 km
Location and GPS Coordinates:
Latitude: N 9°22'8.26". Longitude: W 84°17'35.09"