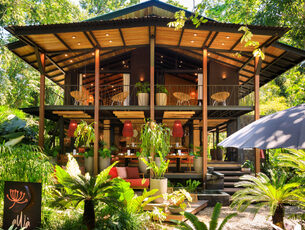 Punta Uva
aWà Beach Hotel in Punta Uva, Costa Rica, is a charming boutique escape nestled along the Caribbean Sea. Set in lush coastal rainforests, this hotel offers comfortable accommodations with jungle or&nbsp...
Starting at
On Request
per night
Double occupancy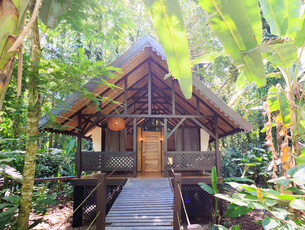 Punta Uva
Almonds and Corals Hotel provides a jungle-beach experience like no other. Set in the rainforest of Manzanillo along the Southern Caribbean coast, this sustainable ecolodge describes itself as part&nbsp...
Starting at
$185
per night
Double occupancy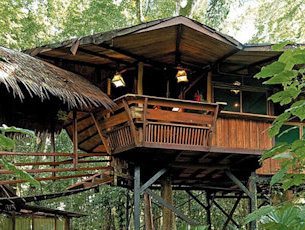 Punta Uva
Tree House Lodge is a unique hotel property located at Punta Uva. Amenities include privacy, direct beach access, relaxation, rich gardens.
Starting at
$200
per night
Double occupancy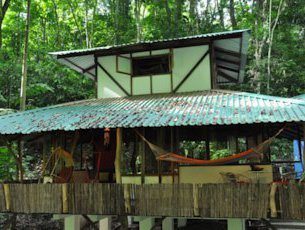 Punta Uva
El Arbol Jungle Houses are comprised of two furnished casitas built on stilts designed of natural materials situated on 16 acres of private property within the Gandoca Manzanillo Wildlife Refuge.
Starting at
On Request
per night
Double occupancy
Punta Uva Lodging
Punta Uva, located in Costa Rica's Caribbean coast, is known for its pristine beaches, lush rainforest, and relaxed atmosphere. The area offers a few unique and charming hotels that provide guests with an authentic and immersive experience in the surrounding natural beauty.
Almonds and Corals is an eco-lodge situated in the heart of the Gandoca-Manzanillo Wildlife Refuge. It offers secluded and beautifully designed tented bungalows tucked away in the rainforest. Guests can enjoy a tranquil setting, surrounded by nature, with easy access to the beach. The lodge offers a range of activities, including guided hikes, snorkeling, kayaking, and wildlife observation.

Treehouses Lodge provides a one-of-a-kind experience, with accommodations perched high in the trees. These rustic yet comfortable treehouses offer stunning views of the rainforest and are designed to blend harmoniously with the environment. Guests can enjoy the sounds of nature, relax on their private balconies, and take part in various outdoor activities such as ziplining, horseback riding, and birdwatching. Note that not all rooms are treehouses, so please pay close attention to descriptions.

El Arbol Jungle Houses offers a unique lodging experience with its secluded jungle houses, providing guests with privacy and a close connection to nature. The houses are beautifully designed, incorporating sustainable and natural materials. Guests can enjoy the serene setting, relax in hammocks, take refreshing dips in natural pools or nearby beaches, and explore the surrounding rainforest.

In Punta Uva, visitors can expect a more tranquil and off-the-beaten-path experience compared to some of the busier tourist destinations in Costa Rica. The hotels in this area emphasize sustainability, eco-friendly practices, and a connection with nature. Whether it's staying in a tented bungalow, a treehouse, or a jungle house, guests can immerse themselves in the lush surroundings and enjoy the unique charm that Punta Uva has to offer.
Unsure of what to do? Let us make you a free custom trip plan!