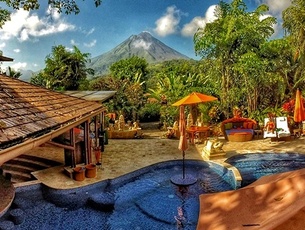 Arenal
Beautifully appointed private bungalows and villas grace the natural rainforest landscape high on a hill with magnificent view of the Arenal Volcano. Arenal Nayara Hotel and Gardens and its sister&nbsp...
Starting at
$390
per night
Double occupancy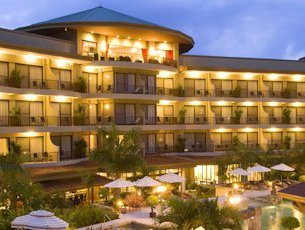 Arenal
Located at the foot of Costa Rica's historic, Arenal Volcano, Hotel Royal Corin and Loto Spa offers modern luxurious accommodations. Guests can marvel at the beauty of Arenal Volcano from the resort's&nbsp...
Starting at
$294
per night
Double occupancy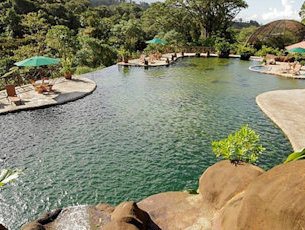 Peace Lodge
Welcome to The Peace Lodge, just one hour from San Juan Santamaria Airport located on the grounds of the famous La Paz Waterfall Garden and Nature Park, known to be among the most beautiful&nbsp...
Starting at
$375
per night
Double occupancy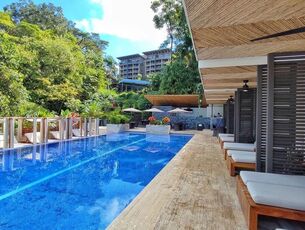 Manuel Antonio
Contemporary Balinese-inspired style and tropical luxury await you at the condominiums and rooms of the Preserve at Los Altos Resort in Manuel Antonio, Costa Rica. Guests of this luxurious five-star&nbsp...
Starting at
$400
per night
Double occupancy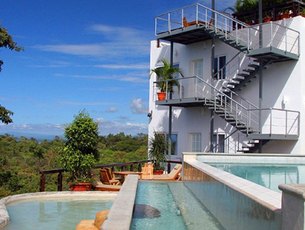 Manuel Antonio
At the Gaia Hotel and Reserve in Manuel Antonio, Costa Rica, adults and teens can enjoy the lavish hospitality of a luxury boutique hotel in the jungle. Positioned in the mountains of Manuel Antonio,&nbsp...
Starting at
$290
per night
Double occupancy
Wake to the sounds of waterfalls, feel a gentle ocean breeze, sleep atop a mountain, embark on a a week-long yoga retreat, or experience a luxurious getaway, whatever suits you. Our vast selection of distinguished accommodation options allow us to remain flexible and reliable for all our guests. Regardless of the size of your party, or the budget of your vacation, our services are able to provide you with the proper options that will best fit your needs.
We understand that bringing your family on a vacation abroad can be intimidating, but we specialize in comforting families, enabling them to enjoy an adventurous, yet safe vacation. Each of our accommodation options are carefully scrutinized by hotel experts, ensuring safety, comfort, and security. Our meticulous hotel analyses have allowed us to become the leader in Costa Rican vacations, guaranteeing an experience like none other.
When vacation plans are disorganized, it causes stress and anxiety to kick in, ultimately ruining your vacation, and our experts understand that! We dedicate our time and effort to ensure our guests are comfortable, stress-free, and completely satisfied during their entire stay. So, feel free to leave the bags at the door, run out to the white-sand beach, and experience why Costa Rica has adopted the slogan, "Pura Vida".
Unsure of what to do? Let us make you a free custom trip plan!