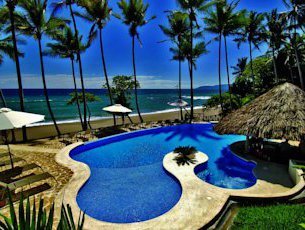 Tambor
Tango Mar Resort in Tambor, Costa Rica is a luxurious beachfront destination offering spacious accommodations, upscale amenities, and a range of activities. Set amidst stunning natural beauty, guests&nbsp...
Starting at
$252
per night
Double occupancy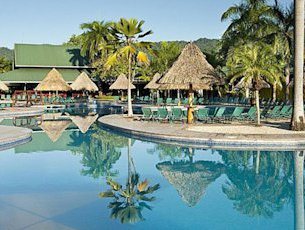 Tambor
Barcelo Tambor Beach Resort is a remote all-inclusive beach resort located in the southern point of the Nicoya Peninsula. The resort offers guests a family friendly environment as well as the&nbsp...
Starting at
On Request
per night
Double occupancy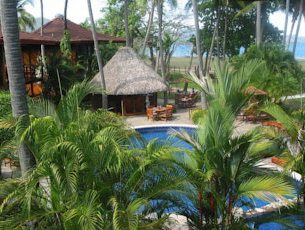 Tambor
Tambor Tropical Resort is a serene and idyllic adults-only retreat located in the enchanting coastal town of Tambor, Costa Rica. Surrounded by lush tropical gardens and offering breathtaking views of&nbsp...
Starting at
On Request
per night
Double occupancy
Hotels in Tambor, Costa Rica
Tambor is a beautiful coastal town located on the Nicoya Peninsula in Costa Rica. It offers a tranquil and relaxed atmosphere, surrounded by stunning natural landscapes and pristine beaches. In Tambor, you'll find a few notable hotels that cater to different types of travelers.

Tambor Tropical Hotel is an adults-only boutique hotel that offers a personalized and intimate experience. It features comfortable rooms or bungalows with terraces or balconies overlooking the lush gardens or the ocean. The hotel offers amenities such as a swimming pool, restaurant, bar, and spa services. It is known for its friendly staff and peaceful ambiance, making it a popular choice for couples and nature enthusiasts.

Tango Mar Resort is a beachfront resort that combines luxury and natural beauty. It offers spacious rooms, suites, or private villas with ocean or garden views. The resort features a 9-hole golf course, swimming pools, a spa, and multiple dining options. Guests can enjoy activities such as horseback riding, snorkeling, and nature walks. Tango Mar Resort is ideal for those seeking a mix of relaxation, adventure, and upscale amenities.

Barceló Tambor Beach Resort is a budget-friendly all-inclusive resort situated on a secluded beach in Tambor. It offers comfortable rooms with modern amenities, multiple swimming pools, restaurants, bars, and entertainment options. The resort provides a variety of activities and services, including water sports, fitness facilities, spa treatments, and organized excursions. It is a great option for families, couples, and travelers who prefer the convenience of an all-inclusive experience.

In addition to these hotels, there are also smaller lodges, vacation rentals, and eco-friendly accommodations available in Tambor. These options cater to different budgets and offer a more intimate and immersive experience with nature.

Overall, Tambor provides a peaceful and natural escape with its scenic landscapes and stunning beaches. Whether you choose Tambor Tropical Hotel, Tango Mar Resort, Barceló Tambor Beach Resort, or other accommodations, you'll have the opportunity to enjoy the tranquility and beauty of this coastal gem in Costa Rica.
Unsure of what to do? Let us make you a free custom trip plan!