San Jose International Airport (SJO), also known as Juan Santamaria International Airport is located in Alajuela. Alajuela is 17 km northwest of San Jose. The GPS coordinates for San Jose International Airport are: 9.998469, -84.204403.
Liberia International Airport (LIR), also known as Daniel Oduber International Airport is located 10 km southwest of the city of Liberia. The GPS coordinates for Liberia International Airport are: 10.599824, -85.537941.
There are also 14 domestic airports/air strips which you can see on this map of Costa Rica airports.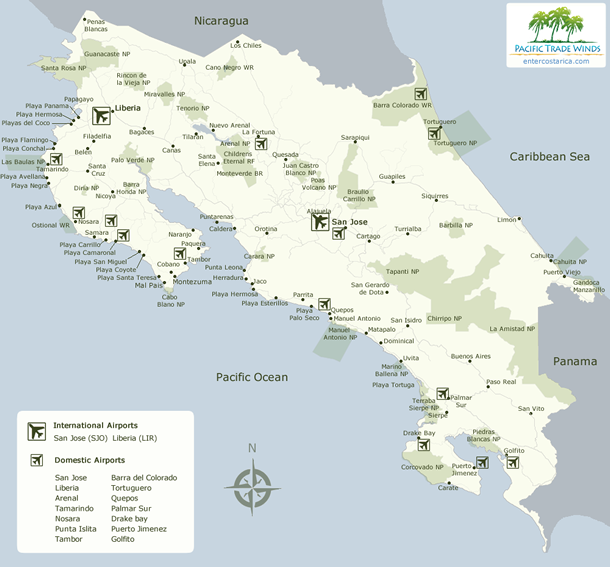 Similar Topics
Where are the airports in Costa Rica?
What documents do I need to enter Costa Rica?
How long am I allowed to stay in Costa Rica?
Will I be required to pay a departure tax?
Unsure of what to do? Let us make you a free custom trip plan!