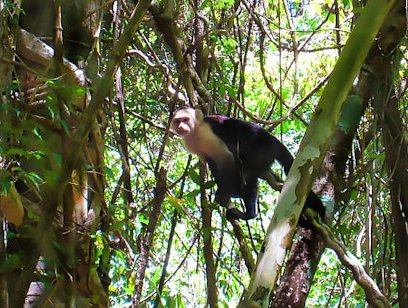 Nature, Wildlife Hike
This guided nature walk will take you into a protected wilderness where you'll find yourself surrounded by mesmerizing sights and sounds of a large variety of birds and jungle creatures living in two types of forest environments. With over 140 different species of tropical trees and encompassing over 3,000 acres of both dry and wet forest, this reserve provides a drastic contrast of ecosystem ...
Starting at
$92
Per person cost
Suggested age range: 1+
Reserve Now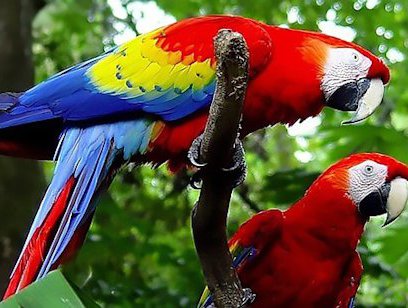 Nature, Learning Family
A naturalist guide will take you for a hike into a protected forest corridor where reintroduced Scarlet Macaws and Spider Monkeys are successfully breeding and repopulating in their native environment. In addition, many other previously threatened wildlife species are flourishing within this refuge, including indigenous and migratory birds. While most of the reserve includes land-based ecosyste ...
Starting at
$145
Per person cost
Suggested age range: 13+
Reserve Now
What are the best tours in Tambor, Costa Rica?
Tambor, located on the Nicoya Peninsula in Costa Rica, offers a range of tours and activities that allow visitors to explore the natural beauty of the area. Here are some of the best tours in Tambor:
Curu Wildlife Refuge Tour: Visit the nearby Curu Wildlife Refuge, a protected area known for its diverse wildlife. Take a guided tour through the refuge's trails, where you can spot monkeys, colorful birds, and other tropical animals.
Tortuga Island Catamaran Cruise: Embark on a catamaran cruise to Tortuga Island, a pristine island with white sandy beaches and crystal-clear waters. Enjoy snorkeling, swimming, sunbathing, and a delicious beachfront lunch during this full-day excursion.
Horseback Riding Adventure: Explore the scenic landscapes of Tambor on a horseback riding tour. Ride through lush forests, along secluded beaches, and across rolling hills, taking in the natural beauty of the area.
Montezuma Waterfall Tour: Visit the nearby town of Montezuma and hike to the stunning Montezuma Waterfalls. Swim in the refreshing pools beneath the cascades and enjoy the lush surroundings.
Tambor Bay Kayak Tour: Paddle through the calm waters of Tambor Bay on a kayak tour. Explore the mangrove forests, spot wildlife like birds and monkeys, and learn about the unique ecosystem of the area.
Fishing Excursions: Tambor is known for its excellent fishing opportunities. Join a fishing excursion and try your luck at catching a variety of fish species, including snapper, roosterfish, and marlin.
Tambor Beach ATV Tour: Experience the thrill of an ATV adventure along the beautiful Tambor Beach. Ride along the coastline, explore hidden trails, and enjoy panoramic views of the ocean.

These tours in Tambor provide a mix of outdoor adventures, wildlife encounters, and opportunities to relax and enjoy the natural surroundings. Whether you're seeking adrenaline-pumping activities or a peaceful exploration of the area, Tambor has something for everyone to enjoy.
Unsure of what to do? Let us make you a free custom trip plan!