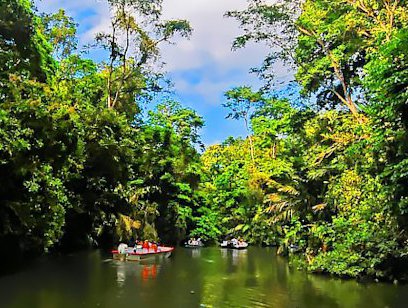 Nature, Learning Family, Birding, Safari Cruise
Tortuguero National Park is one of the best places in Costa Rica that you can go birding and see tropical rainforest wildlife by boat. It is known for its beautiful network of canals that run parallel to the Caribbean Sea. Supporting eleven different ecosystems, the park has some of the richest wildlife diversity found in one spot in Costa Rica. The canal tour led by local naturalists will expo ...
Starting at
$2
Per person cost
Suggested age range: 1+
Reserve Now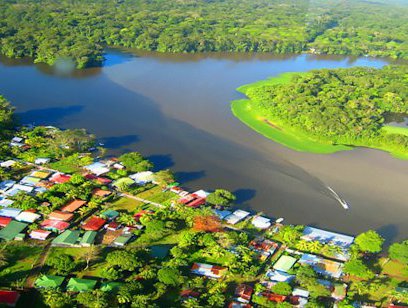 Learning Family, Culture
This history tour of the colorful town of Tortuguero, located within Tortuguero National Park, will enrich your understanding of Costa Rica's diversity of cultures and the value the residents have placed on protecting nature in this unique area.Tortuguero National Park is known for its beautiful tropical conservation areas including eleven miles of coastline where turtles come to nest.
Starting at
$2
Per person cost
Suggested age range: 1+
Reserve Now
What are the best tours in Tortuguero Costa Rica?
Tortuguero, located on the northeastern coast of Costa Rica, is renowned for its rich biodiversity and turtle nesting sites. Here are some of the best tours in Tortuguero:
Turtle Nesting Tour: Experience the magical moment of witnessing sea turtles nesting on the beaches of Tortuguero. Join a guided tour during the nesting season (typically from July to October) to observe these incredible creatures laying their eggs or witness the baby turtles hatching and making their way to the ocean.
Canal and Wildlife Tour: Explore the extensive network of canals that wind through Tortuguero National Park. Take a guided boat tour and navigate through lush mangroves, spotting a wide variety of wildlife along the way, including monkeys, caimans, sloths, and numerous bird species.
Guided Nature Walk: Embark on a guided nature walk through the trails of Tortuguero National Park. Learn about the diverse flora and fauna of the area, including tropical rainforest vegetation and fascinating wildlife such as monkeys, toucans, and colorful frogs.
Birdwatching Tour: Tortuguero is a paradise for birdwatching enthusiasts. Join a birdwatching tour with an experienced guide who will help you spot and identify the numerous bird species that inhabit the region, including toucans, herons, kingfishers, and scarlet macaws.
Kayaking or Canoeing Adventure: Explore the waterways of Tortuguero by kayak or canoe. Paddle through the tranquil canals, taking in the stunning natural surroundings and keeping an eye out for wildlife that thrives in the water and along the banks.
Village Tour: Get a glimpse into the local way of life by taking a village tour in Tortuguero. Visit the small communities in the area, interact with the friendly locals, and learn about their culture and traditions.
Nighttime Wildlife Tour: Embark on a nocturnal adventure to discover the incredible creatures that come to life after dark. With the help of a knowledgeable guide, observe nocturnal animals such as caimans, tree frogs, and night-blooming flowers.
These tours in Tortuguero offer unique opportunities to connect with nature, observe incredible wildlife, and gain insights into the local community. Whether it's watching turtles nesting, exploring the canals, or immersing yourself in the natural beauty of the region, Tortuguero promises unforgettable experiences.
Unsure of what to do? Let us make you a free custom trip plan!