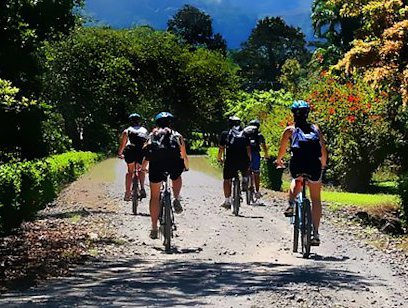 Adventure
This easy-going bike ride takes you on a tour of a plantation growing a huge variety of tropical fruits, vegetables, coffee and nuts using sustainable practices. You'll also tour the surrounding forest and visit a 45 acre botanical garden on the premises full of native flowers. The plantation is part of an educational center dedicated to environmental and agricultural sustainability. ...
Starting at
$88
Per person cost
Suggested age range: 8+
Reserve Now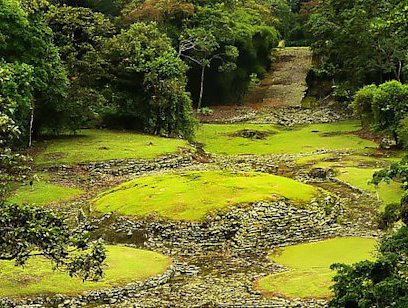 Archaeology, Culture
This fascinating guided hike allows you to explore one of Costa Rica's most mysterious ancient archeological sites where discoveries are still being made. A very large civilization existed at this site and scientist are keen to learn more about the beliefs and lifestyle of the people who later vanished to find out what may have happened.Your day will begin when you are picked up from y ...
Starting at
$91
Per person cost
Suggested age range: 1+
Reserve Now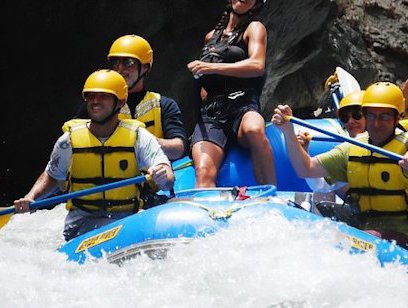 Adventure, Extreme, Rafting
White water rafting enthusiasts from around the world visit Costa Rica just to experience the excitement of the Pacuare River. Its Class lll and Class lV rapids wind through ever-changing landscapes from pristine rainforests to rock canyons.Your day will begin when you are picked up at your hotel and driven to the Rio Pacuare for a fun packed day riding the rapids. Your experienced rafti ...
Starting at
$119
Per person cost
Suggested age range: 12+
Reserve Now
What are the best tours in Turrialba, Costa Rica?
Turrialba, located in the central highlands of Costa Rica, offers a range of exciting outdoor activities and tours. Here are some of the best tours in Turrialba:
Whitewater Rafting: Turrialba is known as one of the top whitewater rafting destinations in Costa Rica. Take a thrilling rafting tour down the Pacuare River, renowned for its scenic beauty and challenging rapids. It's an exhilarating adventure that allows you to experience the pristine nature and adrenaline-pumping action of the river.
Canyoning and Waterfall Rappelling: Explore the rugged canyons and cascading waterfalls of Turrialba through a canyoning and rappelling tour. Descend down rock faces and waterfalls using ropes and harnesses, immersing yourself in the natural beauty of the area and enjoying an exciting outdoor activity.
Volcano and Hiking Tours: Turrialba is home to the Turrialba Volcano, an active volcano that offers unique hiking opportunities. Join a guided volcano tour to explore its surroundings, learn about the volcanic activity, and take in breathtaking views of the surrounding landscapes.
Coffee Farm Tours: Costa Rica is known for its high-quality coffee, and Turrialba is no exception. Visit a local coffee farm and take a tour to learn about the coffee production process, from seed to cup. Discover the intricate details of coffee cultivation, processing, and tasting, and gain insights into Costa Rica's rich coffee culture.
Birdwatching: Turrialba boasts abundant birdlife, making it a fantastic destination for birdwatching enthusiasts. Join a guided birdwatching tour to spot a variety of colorful and exotic bird species in their natural habitat. From toucans to hummingbirds, you'll have the opportunity to witness the vibrant avian diversity of the region.
Cultural and Community Tours: Immerse yourself in the local culture and community of Turrialba by joining a cultural tour. Visit indigenous communities, learn about their traditions and way of life, and engage in activities such as traditional handicraft-making or cooking local dishes. It's a chance to connect with the local community and gain a deeper understanding of their heritage.
These tours in Turrialba offer a mix of adventure, nature, culture, and outdoor exploration. Whether you're seeking adrenaline-pumping activities or a deeper connection with the local community, Turrialba has something to offer for every type of traveler.
Unsure of what to do? Let us make you a free custom trip plan!