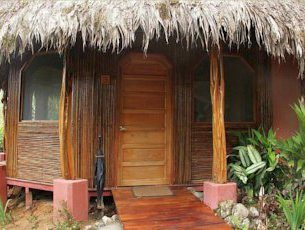 Carate
Luna Lodge is a tranquil eco-lodge nestled in the pristine rainforest of Carate, Costa Rica. Surrounded by the beauty of the Osa Peninsula, this unique retreat offers a true escape into nature. The&nbsp...
Starting at
On Request
per night
Double occupancy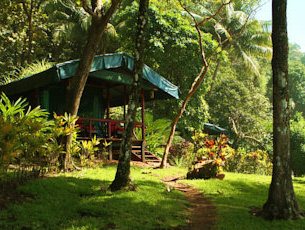 Carate
La Leona Ecolodge is a hidden gem nestled in the remote wilderness of Carate, Costa Rica. Located near the Corcovado National Park, this eco-friendly lodge offers a unique and immersive rainforest&nbsp...
Starting at
On Request
per night
Double occupancy
Carate lodges and hotels
Playa Carate, located on the southern Pacific coast of Costa Rica, offers a secluded and pristine beach getaway surrounded by lush rainforests and abundant wildlife. While Playa Carate itself is a remote and tranquil destination, there are a few hotels and ecolodges that provide unique accommodations and access to the stunning natural beauty of the area.
Hotels in Playa Carate offer comfortable and intimate stays, often nestled within the natural surroundings. These accommodations range from charming eco-boutique hotels to rustic beachfront lodges. Guests can expect personalized service, cozy rooms or bungalows, and amenities that enhance their stay, such as on-site restaurants, bars, and lounges.

Ecolodges in Playa Carate are designed to harmonize with the surrounding environment and offer an immersive experience in nature. These eco-friendly accommodations prioritize sustainability, often incorporating renewable energy sources, utilizing responsible waste management practices, and blending seamlessly into the natural landscape. Ecolodges provide an opportunity for guests to disconnect from the modern world and reconnect with nature, with options ranging from rustic jungle cabins to elevated treehouse-style accommodations.

Staying in Playa Carate allows visitors to fully appreciate the untouched beauty of the region. The area is renowned for its biodiversity and serves as a gateway to the Corcovado National Park, one of the most ecologically diverse places on the planet. Guests can embark on guided nature walks, birdwatching excursions, or explore the stunning coastline with its pristine beaches and crystal-clear waters.

Whether you choose a hotel or ecolodge in Playa Carate, you can expect a serene and immersive experience in one of Costa Rica's most unspoiled natural paradises. From the soothing sounds of the ocean to the calls of exotic wildlife, Playa Carate offers a tranquil retreat for those seeking to reconnect with nature and enjoy a truly unforgettable coastal getaway.
Unsure of what to do? Let us make you a free custom trip plan!