Overview | Wildlife | Stations | Stay | When | Details | Permits | Transportation | Weather | Packing
Getting to Know Corcovado National Park
Corcovado National Park, nestled at the southwestern tip of Costa Rica's Osa Peninsula, is a realm where nature's grandeur reigns supreme. Revered as one of the most biologically intense places on Earth by National Geographic, this 164-square-mile (424-square-kilometer) sanctuary is a symphony of biodiversity, where the wild and untamed flourish in a pristine tropical wilderness. In 1975, Corcovado National Park was established with a noble purpose – to shield this precious land from the looming threats of modern-day gold rushes and rampant logging activities.

A Realm of Untouched Wilderness: Corcovado's dense rainforests, serrated coastlines, and wild rivers remain mostly untouched by human hands. This is a haven where jagged peaks clad in emerald foliage touch the azure skies, and a labyrinth of hiking trails meanders through the heart of an ancient, unspoiled forest.

Remarkable Wildlife Encounters: Every step within Corcovado brings the possibility of a remarkable wildlife encounter. The park is home to an astonishing array of creatures, from the iconic scarlet macaws and howler monkeys to elusive jaguars and tapirs. It's where the melodies of toucans and the mesmerizing dance of iridescent poison dart frogs enchant the senses.

Breathtaking Biodiversity: You'll be awestruck by the park's staggering biodiversity, with over 500 species of trees, 140 species of mammals, and more than 400 species of birds coexisting in this tropical Eden. The vibrant coral reefs just offshore are equally enchanting, offering a dazzling underwater world to explore.


Remote Wilderness Adventures: Venturing into Corcovado is a true wilderness adventure. To traverse its rugged terrain, you'll navigate muddy trails, cross pristine rivers, and soak in panoramic vistas. As you hike, the air vibrates with the hum of insects and the calls of exotic birds.

Mangroves and Coastal Wonders: Corcovado's reach extends beyond its interior. The park's coastal regions harbor lush mangrove forests, where crocodiles lurk in brackish waters and sea turtles nest along pristine beaches. It's a place where vibrant ecosystems meet the vast expanse of the Pacific Ocean.

Conservation and Preservation: Corcovado stands as a testament to Costa Rica's dedication to conservation. Its preservation is vital, as it safeguards endangered species and provides a natural laboratory for scientific research. The park's delicate balance between ecosystems and sustainable tourism is a model for eco-conscious travelers worldwide.

The Pura Vida Experience: Visiting Corcovado National Park is an immersion in the "Pura Vida" lifestyle, celebrating life's simple and pure essence. It's a place where you reconnect with nature, where every rustle in the leaves and each fleeting glimpse of wildlife becomes a cherished memory.

A Journey into the Heart of Wild Costa Rica: Corcovado National Park is not just a destination; it's an odyssey into the heart of wild Costa Rica. It's a place where nature's grandeur is the star of the show, and where you become a humble witness to its timeless spectacle. This is Corcovado, where untamed beauty thrives, and the soul of the rainforest beckons you to explore its secrets.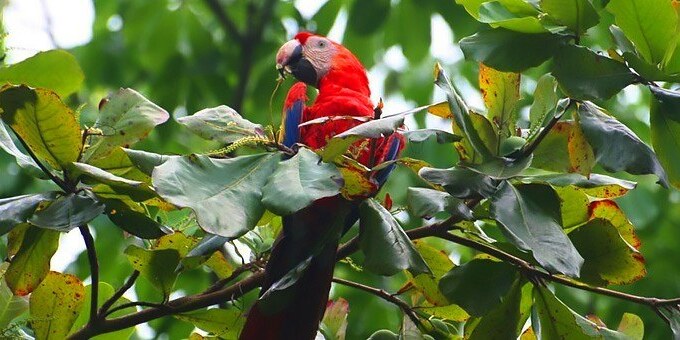 Overview | Wildlife | Stations | Stay | When | Details | Permits | Transportation | Weather | Packing
The Amazing Wildlife of Corcovado National Park That Takes Center Stage
Mammals: Corcovado is renowned for its remarkable variety of mammals, including elusive and rare species. Among them are the iconic big cats: jaguars, pumas, ocelots, and jaguarundis. Other notable inhabitants include Baird's tapirs, anteaters, tamanduas, collared peccaries, agoutis, white-nosed coatis, kinkajous, tayras, and silky anteaters. Four species of primates swing through the trees: mantled howler monkeys, squirrel monkeys, spider monkeys, and white-faced capuchins. Both species of Costa Rica's sloths can be found here as well.

Birds: This avian paradise shelters over 400 bird species, captivating birdwatchers from around the globe. Apart from the vibrant and loud scarlet macaws, you might spot various trogons, king vultures, toucans (including the keel-billed and chestnut-mandibled toucans), and parrots. The park's mangroves and coastal areas are habitats for waders, shorebirds, and herons.

Reptiles and Amphibians: Corcovado's warm and humid environment is perfect for reptiles and amphibians. Among them are a plethora of snake species, such as the fer-de-lance, eyelash vipers, and boa constrictors. You'll also encounter various lizard species, including basilisks and iguanas. The park is home to several turtle species, both terrestrial and marine, including green sea turtles and olive ridley sea turtles. Colorful poison dart frogs add a vibrant touch to the forest floor. Crocodiles and caimans keep marine life in check in the parks lagoons and rivers.

Marine Life: The coastline adjacent to Corcovado is not only a paradise for land-dwelling animals but also a thriving marine ecosystem. Hawksbill and olive ridley sea turtles nest on its beaches, a captivating natural spectacle during nesting season. Beyond the shore, the aquatic realm teems with life. Dolphins, including bottlenose and spotted dolphins, frolic in the waves. Humpback whales migrate here to give birth and nurture their young, with their breaching displays a common sight from December through March and again from late July through October. The marine zone hosts vibrant coral reefs, supporting an array of fish species, rays, and other marine creatures.

Insects and Arachnids: The rich and complex ecosystems of Corcovado provide an ideal habitat for a vast number of insects and arachnids. The park is home to countless species of butterflies, moths, beetles, spiders, and other invertebrates, showcasing nature's intricate beauty. Large tarantulas and Brazilian wandering spiders are fairly common, though reclusive.

Flora: While the focus of Corcovado's allure often centers on its wildlife, its flora is equally captivating. The park houses an impressive array of plant species, ranging from towering canopy giants to delicate orchids and rare ferns. Its dense rainforests harbor countless botanical wonders, including many endemic and endangered species.

This remarkable diversity of life, coupled with the untouched wilderness of Corcovado's rainforests, pristine beaches, and the symphony of nature, creates an unparalleled experience for those who seek to immerse themselves in one of the world's most biodiverse and pristine natural sanctuaries.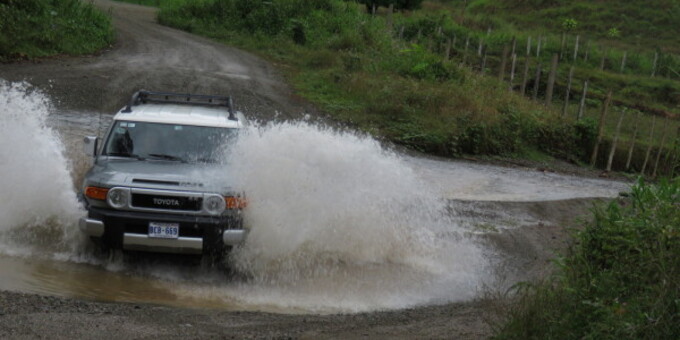 Overview | Wildlife | Stations | Stay | When | Details | Permits | Transportation | Weather | Packing
Accessing Corcovado National Park and Its Ranger Stations: A Comprehensive Guide
Nestled on the southwestern tip of Costa Rica's Osa Peninsula, Corcovado National Park is a pristine wilderness hailed as one of the most biodiverse places on Earth. With its lush rainforests, pristine beaches, and rich wildlife, it's a haven for nature enthusiasts and adventurers. Accessing this ecological wonder and exploring its various ranger stations requires careful planning. In this comprehensive guide, we'll navigate you through the logistics and experiences of visiting Corcovado.
Understanding Corcovado National Park
Before diving into logistics, let's understand the basics. Corcovado National Park covers a vast expanse of 164 square miles (424 square kilometers) and contains primary rainforest, a unique coastal ecosystem, and numerous habitats. It's renowned for its unparalleled biodiversity, housing an array of wildlife, from big cats like jaguars and pumas to exotic birds like scarlet macaws and toucans.
The park boasts four main ranger stations, each with its unique appeal:
1. San Pedrillo Ranger Station: Located on the northwest coast, it offers scenic trails, wildlife encounters, and birdwatching. This is the most visited station, easily accessible by boat from Drake Bay.
2. Sirena Ranger Station: Situated in the park's heart, this station is famous for its wildlife sightings, including tapirs, peccaries, and big cats. This station is widely considered the best for wildlife sightings, especially for tapirs, which frequent this area. Boats are available to this station from all over the peninsula, though most visitors to the Sirena Station come from Drake Bay. Overnight visits are possible at the ranger's station and are a great way to experience the magic of Corcovado. Reservations must be made well in advance.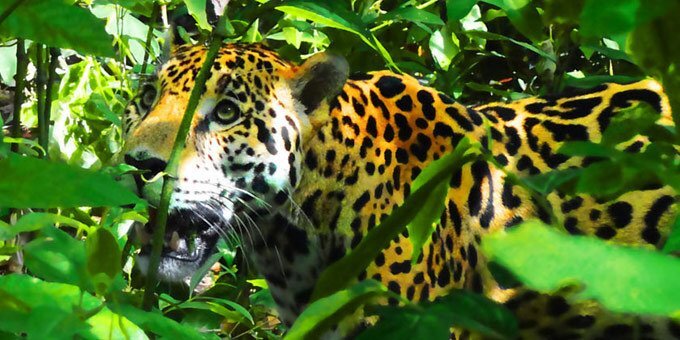 3. Los Patos Ranger Station: Found in the north, it's a gateway for exploring less-visited areas, like the Rio Pavo Valley. Many visitors to this station come from Puerto Jimenez.
4. La Leona Ranger Station: Positioned on the southern border, it provides access to rugged and remote areas, known for wildlife photography. Accessing this station requires a drive on roads in poor repair all the way down past Puerto Jimenez, past Cabo Matapalo, and on to Costa Rica's most remote outpost, Carate
5. El Tigre Station: Found on the eastern side of the park, accessible from Puerto Jimenez
6. Los Planes Station: This station and trail are currently closed to the public.
Access Points to Corcovado
Access to Corcovado National Park's San Pedrillo and Sirena Stations is primarily by boat, as no roads lead directly into these stations. The other stations are accessible by either poor roads or hiking into them from various staging points. The gateway towns of Puerto Jiménez and Drake Bay serve as launch points for exploration. From here, you can arrange boat transportation or transportation and guided hikes to the various ranger stations. You'll need to secure permits in advance for park entry, which can be obtained at the park's main office in Puerto Jiménez or through authorized tour operators. Again, you are required to have a licensed guide to enter the park. Additionally, entries are limited and do sell out often and well in advance for high-demand travel dates.
Boat Transfers
Drake Bay to Sirena: If you're staying in Drake Bay, you can access Sirena Ranger Station via a boat ride along the coast of the Osa which takes approximately 45 minutes. This route is famous for its picturesque landscapes and potential dolphin and whale sightings.
Drake Bay to San Pedrillo: The San Pedrillo Station is only about a 15-minute boat ride from Drake Bay and is the most commonly visited station for visitors to the area. Many lodges include a tour to the San Pedrill Station in their package rates, with an option to upgrade to the Sirena Station.
Puerto Jiménez to Sirena: Boat transfers from Puerto Jiménez to the Sirena ranger stations are available, though can be costly. These stations are ideal for those seeking immersive rainforest experiences and wildlife encounters. The boat journey is an adventure in itself as you navigate coastal waters teeming with marine life.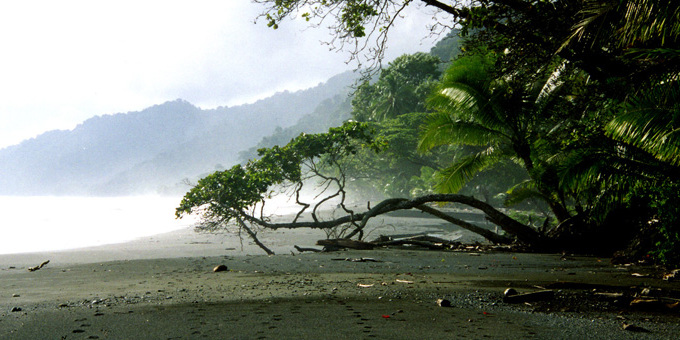 Hiking Trails and Wildlife Viewing
Once you reach your chosen ranger station, your Corcovado adventure begins. Trails of varying lengths and difficulties crisscross the park, leading to prime wildlife viewing spots and pristine beaches. Local guides are invaluable for spotting elusive creatures and sharing insights into the rainforest's wonders.
Some essential considerations:
Permits: Ensure you have the required park permits, which include the entrance fee and guide fees for certain trails. Always check the latest permit requirements and regulations.
Safety: Corcovado's remote wilderness demands respect. Be prepared for hot, humid conditions, heavy rainfall, and rugged terrain. Wear suitable clothing, carry ample water, and protect yourself from insects.
Wildlife: Approach wildlife with caution and maintain a safe distance. Carry binoculars and a camera with a good zoom lens to capture these incredible moments.
Guides: Hiring a local guide greatly enhances your wildlife-spotting experience. Their knowledge and keen eyes are invaluable for discovering the park's hidden treasures.
Conclusion: Exploring Corcovado National Park is an extraordinary journey into the heart of one of the world's most biologically diverse regions. Accessing its ranger stations requires planning and patience, but the rewards are immeasurable. Whether you seek wildlife encounters, pristine beaches, or simply the awe-inspiring beauty of untouched nature, Corcovado offers an unforgettable adventure in Costa Rica's wild paradise.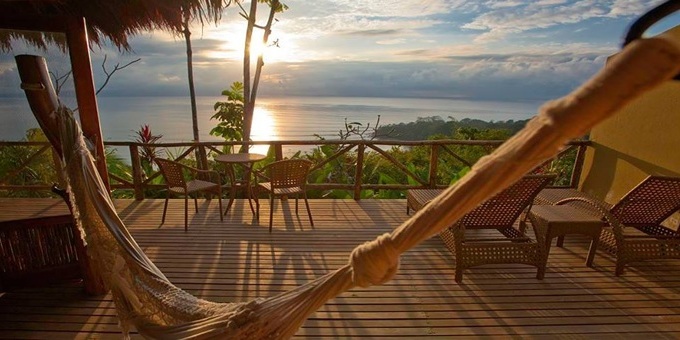 Overview | Wildlife | Stations | Stay | When | Details | Permits | Transportation | Weather | Packing
The Top Destinations to Stay When Visiting Corcovado National Park
When planning a visit to Corcovado National Park, choosing the right destination to stay can significantly impact your experience. Here are some of the top destinations near the park, each offering a unique entry point and its distinct charm:
1. Drake Bay
Why Stay in Drake Bay? Drake Bay, situated on the Osa Peninsula's northwestern side, is a popular gateway to the San Pedrillo and Sirena Stations of Corcovado National Park. This tranquil town is surrounded by lush rainforests and pristine beaches, making it an ideal base for exploring the park's northern and central sectors. Drake Bay is known for its rich biodiversity, and activities here extend beyond hiking and wildlife watching to include snorkeling, diving, and boat tours.
Accommodation Options: You'll find a range of lodges, from budget-friendly to upscale eco-resorts, offering immersive rainforest experiences. Copa de Arbol Beach and Rainforest Resort, Casa Corcovado, Corcovado Wilderness Lodge, La Paloma Lodge, and Aguila de Osa are all incredible ecolodges in Drake Bay.
Getting there: A domestic flight is the easiest way to reach Drake Bay. You can also drive down the Costanera Highway and then to Sierpe. From Sierpe, you can either take a ferry across the river and drive to Drake (beware that there are river crossings that are often unpassable after heavy rains) or you can leave your car in Sierpe and take a boat to Drake Bay.
Why Stay in Cabo Matapalo? Cabo Matapalo, often referred to as simply Matapalo is a remote and pristine destination located at the southern tip of the Osa Peninsula. It's renowned for its rugged beauty, untouched beaches, and incredible wildlife sightings. While staying here, you'll have direct access to some of Corcovado's less-visited trails and more isolated ranger stations.
Accommodation Options: Matapalo features ecolodges and cabins that blend seamlessly with the natural surroundings, providing an immersive jungle experience. Lapa Rios Resort, Boque del Cabo, and El Remanso are all amazing ecolodges.
Getting there: The easiest way is to take a flight to Puerto Jimenez and then arrange for a transfer down to Cabo Matapalo. You can also drive there by driving down the Costanera to Rt.245, which you will take all the way down to Matapalo. The last section between Puerto Jimenez and Matapalo is very rough and a 4x4 is recommended, though you can usually make the drive in a 4x2 SUV.
Why Stay in Puerto Jiménez? Puerto Jiménez is a bustling town on the eastern side of the Osa Peninsula. It serves as a logistical hub and entry point to Corcovado National Park's southwestern sector. The town offers various amenities, including restaurants, shops, and accommodations, making it a convenient base for exploring the park's eastern and southern trails. Puerto Jiménez also has a thriving local culture, adding to the charm of your stay.
Accommodation Options: In Puerto Jiménez, you'll find a range of lodging options, from comfortable hotels to budget-friendly hostels. Botanika Osa Peninsula Curio Collection by Hilton offers the most modern hotel rooms on the Osa Peninsula, while Iguana Lodge offers basic but comfortable lodging.
Getting there: Either take a flight to Puerto Jimenez or take the same route mentioned above to Matapalo, stopping in Puerto Jimenez.
4. Carate
Why Stay in Carate? Carate is a remote coastal village situated at the southwestern tip of the Osa Peninsula. It's the last outpost before entering Corcovado National Park from this side, making it an excellent choice for those seeking the most immersive jungle experience. Carate is known for its pristine beaches and lush rainforests, and it offers access to the park's southern trails.
Accommodation Options: Lodging in Carate tends to be rustic and eco-friendly, with a focus on sustainability and the natural environment. Luna Lodge and La Leona Lodge are both rustic lodging options for this region.
Getting there: Follow the same instructions as laid out above to Cabo Matapalo, but continue past Matapalo and follow the rugged road all the way to Carate. Note that charter flights are possible directly to the Carate airstrip, though this is not for the faint of heart.
Choosing Your Destination
The best destination for your Corcovado adventure depends on your preferences and the specific areas of the park you want to explore. Drake Bay and Puerto Jiménez offer more amenities and a wider range of accommodations, making them suitable for various travelers. On the other hand, Cabo Matapalo and Carate are ideal for those seeking a remote and immersive rainforest experience.
Regardless of your choice, Corcovado National Park promises unparalleled encounters with Costa Rica's astonishing biodiversity, making it a once-in-a-lifetime destination for nature enthusiasts and adventurers alike.
Overview | Wildlife | Stations | Stay | When | Details | Permits | Transportation | Weather | Packing
When to Visit Corcovado National Park
Choosing the right time to visit Corcovado National Park can significantly impact your experience, as the park's weather and wildlife sightings vary throughout the year. Here's what you need to know:
December to April (Dry Season): This is considered the best time to visit Corcovado National Park. The weather is typically dry, and you'll have a higher chance of clear skies for wildlife viewing and hiking. It's also the peak tourist season, so accommodations and tours may be more expensive, and popular spots can be crowded.
May to November (Rainy Season): The rainy season in Corcovado lasts from May to November, with the heaviest rains occurring in September and October. During these months (Sep & Oct), you can expect daily afternoon showers and sometimes continuous rain throughout the day. While this period is the wettest, it's also the least crowded, and you can often find lower prices on accommodations and tours. May and June are considered "secret seasons," offering relatively good weather, fewer tourists, and excellent deals.
September and October (Peak of Rainy Season): These are the heart of the rainy season in Corcovado. Most businesses, including lodges and tour operators, close for at least part of October, and some may also close in September. While wildlife can still be seen during this time, heavy rain may limit your outdoor activities, and trails can become muddy and challenging.
Whale Season: Lasts from December through March and again from late July through October.
Choosing the Right Time for You: If you prefer dry weather and don't mind the higher prices and crowds, December to April is the ideal time to visit. However, if you're looking for budget-friendly options and don't mind occasional rain showers, consider visiting during the rainy season, especially in May and June. Keep in mind that wildlife is present year-round, and with the right guide, gear, and expectations, Corcovado can be an incredible experience regardless of the season.
No matter when you visit Corcovado National Park, be sure to check weather predictions for that time of the year (actual forecasts are nearly useless in the tropics), pack appropriate gear, and plan your activities accordingly to make the most of this extraordinary natural wonder.
Overview | Wildlife | Stations | Stay | When | Details | Permits | Transportation | Weather | Packing
At a Glance - Quick Facts About Corcovado
Region: Osa Peninsula of the South Pacific
Closest town: Drake Bay, Puerto Jimenez, Carate
Size in hectares: 4,178 (10,324 acres)
Year established: 1975
Elevation in meters: 0 – 745 (0 – 2,444 feet)
Private managed: no
Government managed: yes
Rangers station: yes - San Pedrillo, La Sirena, La Leona, Los Patos
Overnight facilities: yes
Public restrooms: yes
Entrance fee: $15 per person, per day
Days: daily
Hours: 07:30 - 17:00
Hiking trails: yes
Boat tours: no
Average temperature range in Fahrenheit: 70 - 90
Average yearly precipitation in millimeters: 5,000 (197 inches)
Habitat: mangrove, beach, coral reef, rainforest, river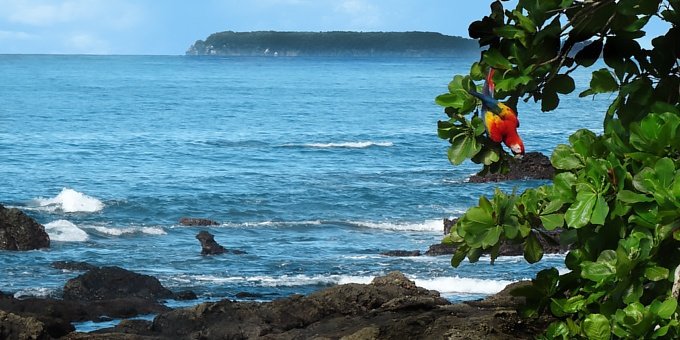 Overview | Wildlife | Stations | Stay | When | Details | Permits | Transportation | Weather | Packing
How to Get Permits for Corcovado National Park
Permits are essential when visiting Corcovado National Park, and obtaining them involves a few steps. Here's a guide on how to secure permits for your Corcovado adventure:

Plan Your Visit in Advance: Decide when you want to visit Corcovado and which entrance station you'll use. Common entrance stations include La Leona (from Puerto Jimenez), Sirena (from Drake Bay), and San Pedrillo. Note that each entrance offers different trails and experiences.

Choose an Authorized Tour Operator: To enter Corcovado National Park, you must be accompanied by an authorized tour guide. Research and select a tour operator that offers guided tours to your chosen entrance station. Make sure they are approved by the National Park Service.

Contact Your Chosen Tour Operator: Reach out to the tour operator well in advance of your planned visit. They will assist you in obtaining the necessary permits. Provide them with your desired dates and the number of people in your group.

Complete Required Documentation: You will need to provide personal information for each member of your group, including full names, passport numbers, and nationalities. The tour operator will typically ask for this information to process your permits.

Make Your Reservation: Once you've provided the necessary information, your tour operator will make a reservation for you and your group at the chosen entrance station on your preferred date. Be sure to double-check the details to ensure accuracy.

Pay for Your Permits: Pay for your permits through the tour operator. The cost of permits varies depending on the entrance station and specific tour. Be aware that these fees help support conservation efforts within the park.

Receive Confirmation: After payment, your tour operator should provide you with a confirmation receipt or voucher. Keep this document safe, as you may need to present it at the entrance station.

Arrive on the Scheduled Date: On the day of your visit, arrive at the entrance station as arranged with your tour operator. Present your confirmation receipt, passports, and any required identification to park officials.

Enjoy Your Guided Tour: Once you've completed the necessary check-in procedures, your guided tour will begin. Your experienced guide will lead you through the park, enhancing your wildlife viewing and ensuring your safety.

Remember that obtaining permits for Corcovado National Park can take some time and coordination, so it's wise to plan and book your trip well in advance. Additionally, respecting park rules and regulations, such as staying on designated trails and following your guide's instructions, is crucial to preserving this pristine natural environment.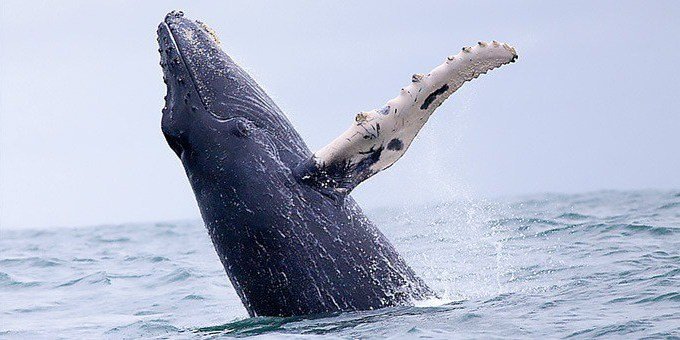 Overview | Wildlife | Stations | Stay | When | Details | Permits | Transportation | Weather | Packing

How to Get There
1) San Jose to Drake Bay:
By Air: The quickest way to get from San Jose to Drake Bay is by taking a domestic flight from Juan Santamaria International Airport (SJO) in San Jose to Drake Bay Airport (DRK). Several airlines offer daily flights to Drake Bay. Once you arrive at Drake Bay Airport, you can arrange ground transportation to your lodge or accommodations.
By Land and Water: Alternatively, you can take a scenic route by driving or taking a shuttle from San Jose to Sierpe. From Sierpe, you can then take a boat ride to Drake Bay. This journey includes a mix of road and boat travel.
2) San Jose to Puerto Jimenez:
By Air: To reach Puerto Jimenez by air, you can take a domestic flight from Juan Santamaria International Airport (SJO) in San Jose to Puerto Jimenez Airport (PJM). Several daily flights are available. Upon arrival at Puerto Jimenez Airport, you can take a taxi or arrange transportation to your accommodations.
By Land: Another option is to drive or take a shuttle from San Jose to Puerto Jimenez by road. The drive offers a chance to see scenic landscapes along the way.
3) San Jose to Cabo Matapalo:
By Road: To reach Cabo Matapalo by road from San Jose, you can take a combination of highways and local roads. The journey involves driving to Puerto Jimenez and then continuing along the coast to Cabo Matapalo. While a 4x4 vehicle is recommended for some of the rougher roads, it's also possible to arrange transportation through shuttle services or tour operators. You can also fly to Puerto Jimenez and then hire a driver to pick you up and take you to Matapalo.
4) San Jose to Carate:
By Road and Foot: Carate is a remote destination near the entrance to Corcovado National Park. To get to Carate from San Jose, you can drive to Puerto Jimenez and then further south along the coastal road. The road may become less maintained as you approach Carate. From Carate, you'll need to access the park on foot, as there are no roads into Corcovado from Carate itself. You can also hire a charter flight directly to the Carate Airstrip.
Keep in mind that the road conditions in some of these areas can be challenging, especially during the rainy season. It's essential to have a reliable vehicle or arrange for transportation with a reputable tour operator or shuttle service. Additionally, for visits to Corcovado National Park, you'll need to secure permits and enter the park with an authorized guide, so it's advisable to plan your trip and accommodations accordingly.
Overview | Wildlife | Stations | Stay | When | Details | Permits | Transportation | Weather | Packing
Corcovado National Park Weather
Corcovado National Park, located on the Osa Peninsula in Costa Rica, experiences a tropical rainforest climate. Here are some key aspects of the weather in the park:

Annual Rainfall: Corcovado National Park receives an impressive amount of rainfall annually, averaging around 5,000 millimeters or approximately 197 inches. This high level of rainfall contributes to the park's lush rainforest environment and supports its diverse ecosystems.

Dry Season: The dry season in Corcovado typically spans from December through April. During this period, you can expect less rainfall and drier conditions. These months are often considered the best time to visit if you want to avoid heavy rain.

Rainy Season: The rainy season in Corcovado National Park occurs from May through November. This period sees increased rainfall and higher humidity levels. While it can rain at any time during the rainy season, the wettest months are generally September and October.

Average Temperatures: Corcovado National Park experiences warm and tropical temperatures throughout the year. On average, daytime temperatures typically range from 25°C to 30°C (77°F to 86°F) but are often hotter in the dry season. Nighttime temperatures tend to be slightly cooler, ranging from 20°C to 24°C (68°F to 75°F). These temperatures create a comfortable environment for exploring the park's diverse landscapes.

When planning your visit to Corcovado National Park, it's essential to consider the weather conditions. The dry season offers more predictable weather and is an ideal time for hiking and wildlife watching. However, the rainy season can be an excellent choice for nature enthusiasts interested in observing lush vegetation, active wildlife, and fewer crowds. Regardless of when you visit, it's a good idea to be prepared for some rain and varying weather conditions due to the park's tropical climate.
Overview | Wildlife | Stations | Stay | When | Details | Permits | Transportation | Weather | Packing
Packing List for Corcovado National Park
Lightweight, Moisture-Wicking Clothing: Opt for quick-drying and breathable clothing, such as moisture-wicking shirts, lightweight pants, and convertible pants/shorts. Long-sleeved shirts and pants can protect you from insects and sun.

Rain Gear: Given the park's high rainfall, bring a good-quality rain jacket, rain pants, and a waterproof backpack cover to keep yourself and your gear dry.

Sturdy Hiking Boots: Comfortable and waterproof hiking boots or shoes with good traction are essential for exploring the park's trails and muddy terrain.

Socks: Moisture-wicking and comfortable hiking socks will help prevent blisters.

Hat and Sunglasses: A wide-brimmed hat and sunglasses with UV protection are crucial for sun and rain protection.

Insect Repellent: A strong insect repellent with DEET can help ward off the park's numerous insects, including mosquitoes and ticks.

Sunscreen: Choose a high-SPF, eco-friendly sunscreen to protect your skin from the strong tropical sun.

Backpack: A durable, waterproof or water-resistant backpack to carry your essentials, snacks, and water.

Water Bottles: Bring reusable, refillable water bottles to stay hydrated. You can purify water from streams using a portable filter.

First Aid Kit: Include basic first aid supplies such as adhesive bandages, antiseptic wipes, pain relievers, and any necessary personal medications.

Flashlight or Headlamp: A reliable light source for navigating in low-light conditions, especially if you plan to camp.

Binoculars: High-quality binoculars are great for birdwatching and spotting wildlife from a distance.

Camera and Accessories: Capture the park's stunning biodiversity with a waterproof or water-resistant camera and extra memory cards.

Dry Bags: Use dry bags or plastic bags to keep your electronics, clothing, and gear dry during rain or river crossings.

Travel Towel: Lightweight, quick-drying travel towels are handy for wiping off sweat or rain.

Hiking Poles: If you're planning on long hikes, consider trekking poles for stability and balance.

Swimwear: Don't forget your swimsuit for enjoying the beaches and lodge's swimming pools.

Maps and Guidebooks: Carry maps and guidebooks of Corcovado National Park to help you navigate and identify wildlife.

Identification and Permits: Keep your passport, identification, and any required permits in a waterproof bag.

Cash: While there are no ATMs in the park, it's essential to have some cash for park fees and emergencies.

Remember that Corcovado National Park has specific regulations to protect its fragile ecosystem, so be sure to follow Leave No Trace principles and respect the park's rules and guidelines during your visit. Click here for a comprehensive packing list for Costa Rica.
Fun Fact: Corcovado National Park was created in the 1970's due to widespread destruction of vital habitat, caused by illegal gold mining and logging operations. It is now one of the most biologically intense places on the planet.