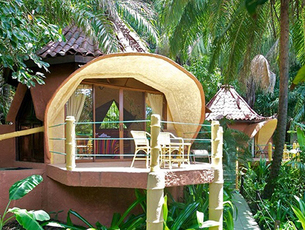 Montezuma
Ylang Ylang Resort in Montezuma, Costa Rica, is a captivating beachfront retreat that seamlessly blends tropical paradise with eco-friendly luxury. Nestled amidst lush gardens, our resort offers a&nbsp...
Starting at
$237
per night
Double occupancy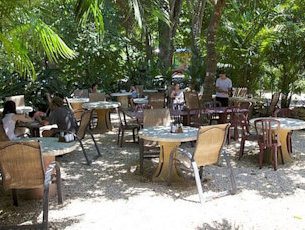 Montezuma
El Sano Banano Village Hotel is a budget oriented hotel in the Montezuma town center. Rooms are quiet and secure for those who prefer in town comfort. Amenities include restaurant, WiFi, AC, and&nbsp...
Starting at
On Request
per night
Double occupancy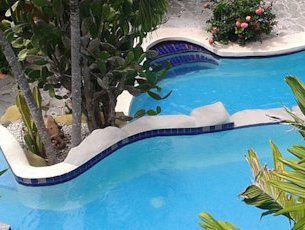 Montezuma
Hotel El Jardin is a charming and affordable accommodation option located in the vibrant town of Montezuma, Costa Rica. This budget-friendly hotel offers comfortable rooms and a tranquil atmosphere,&nbsp...
Starting at
On Request
per night
Double occupancy
What should I expect from hotels in Montezuma?


In Montezuma, Costa Rica, you will find a range of hotels that cater to different budgets and preferences. The town of Montezuma is known for its bohemian and laid-back atmosphere, attracting a diverse crowd of travelers. The hotels in Montezuma offer a unique blend of beachfront locations, lush tropical surroundings, and a vibrant local culture.

From budget-friendly hostels and guesthouses to boutique hotels and eco-lodges, there is something for everyone in Montezuma. Many hotels in the area are designed to blend harmoniously with nature, featuring open-air structures, tropical gardens, and breathtaking ocean views. Nearly all are located on the surrounding hillside and few are within walking distance of the beach.

The town itself offers a lively atmosphere with a variety of restaurants, bars, and shops within walking distance of most hotels. Montezuma is also a gateway to natural attractions like waterfalls, wildlife reserves, and hiking trails, allowing visitors to explore the area's natural beauty.

Overall, hotels in Montezuma provide a unique and relaxed experience where guests can immerse themselves in the natural surroundings, enjoy the beach lifestyle, and embrace the bohemian spirit of the town.
Unsure of what to do? Let us make you a free custom trip plan!