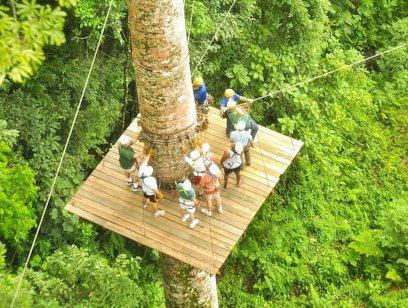 Adventure, Zipline
This amazing canopy tour is an aerial expedition over the jungle that is located where the dry forest of the northern Pacific transitions into the southern Pacific rainforest. It is in the central valley of Costa Rica just north of the popular Jaco Beach. This adrenaline pumping adventure will have you sailing over the forest canopy enjoying nature without damage to the environment. Y ...
Starting at
$87
Per person cost
Suggested age range: 4+
Reserve Now
Unsure of what to do? Let us make you a free custom trip plan!