There has never been a better time to explore Costa Rica! With great prices, no crowds or lines, animals coming out of the woodwork, and deserted beaches, Costa Rica offers the perfect escape to relax and unwind!
---
Looking for an Amazing All-inclusive Vacation Deal?
SAVE UP TO $2,500!!!
Look no further! We have an incredible deal for your Costa Rica vacation! Our All-Inclusive Fun in the Sun package includes a beachfront stay at a luxurious all-inclusive resort, snorkeling, ziplining, transportation, and more! Read more!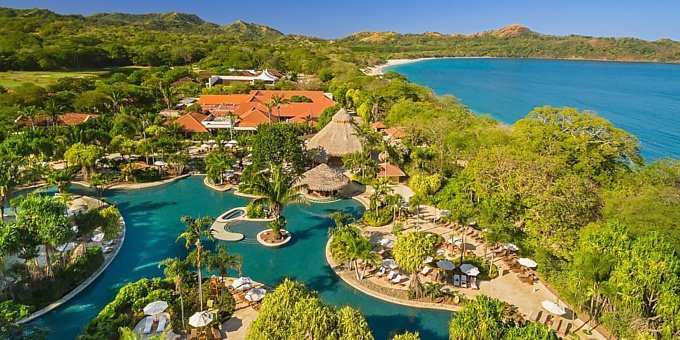 All-Inclusive Fun in the Sun
SAVE UP TO $2,500!
6 Nights at the beachfront Westin Playa Conchal Resort - Deluxe Junior Suite
All-Inclusive Plan, which includes three meals daily and select alcoholic and non-alcoholic drinks
Catamaran and Snorkeling Tour
Canopy Zipline Tour
Select non-motorized water sports at the resort
Private roundtrip transportation from LIR Airport
24/7 Travel assistance in Costa Rica
---
How About Simply a Great Vacation Deal Anytime of the Year?
PRICES TOO LOW TO PUBLISH! Inquire for your travel dates
Our Pure Life Adventure is not only incredibly affordable and at it's best prices ever, but also one of our most popular itineraries. This incredible adventure will take you to two of Costa Rica's top destinations, Arenal Volcano and Manuel Antonio Beach. It includes fantastic activities, hot springs, and more! Read more!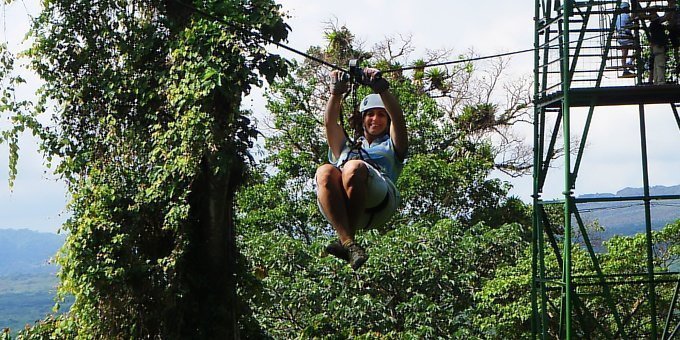 Pure Life Adventure
Inquire About the Lowest Prices Ever and add up to TWO FREE NIGHTS!
3 nights at a hot springs resort with volcano views
3 nights at a boutique hotel that is within a short walk to the beach or Manuel Antonio National Park
Choice of a canopy zipline or hanging bridges tour
Choice of a whitewater rafting or riverboat safari tour
Beach time at one of the prettiest beaches in Costa Rica
Transportation between airports and hotels
Breakfast daily
---
Commercial Airlines with Flights from the United States to Costa Rica
While we do not book international flights, we are happy to help you find the best and lowest fares to match your Costa Rica itinerary. Ask your travel expert for details today.
Several United States commercial airlines, including American, United, Delta, Spirit, and Alaska Airlines, are either already offering flights to Costa Rica or plan to reopen by November 2020.
*American is now offering a Preflight COVID-19 Testing Program for flights through MIA and DFW that meets Costa Rica entry requirements. Click here for more details on how to arrange this service.
Other Flights to Costa Rica
Air Canada plans to reopen flights to Costa Rica in November.
*Air Canada offers an excellent option for Canadians with NEW flight bookings originating out of Canada booked after September 17, 2020, and for flights up until April 12, 2021. These select flights include COVID-19 insurance, underwritten by The Manufacturers Life Insurance Company ("Manulife"). This insurance covers eligible Canadian residents when traveling internationally on a booking made through Air Canada. The Manulife insurance will be automatically included for eligible purchasers at the time of booking. Additional details and eligibility requirements can be found here.
Aero Mexico will begin reopening flights on October 17, 2020.
British Airways will reopen flights from London, starting on October 27, 2020.
Lufthansa has reopened select flights from Frankfurt to SJO.
Iberia has reopened select flights from Madrid.
---
Who Can Visit Costa Rica and Official Requirements
What other countries can visit Costa Rica?
Official entry requirements, including links to insurance
---
What Countries Can Visit Costa Rica?
As of November 1, 2020, all countries will be permitted to enter Costa Rica!
---
Requirements to Enter Costa Rica
Complete the electronic epidemiological Health Pass form, within 48 hours of arrival. You may select English or Spanish from the drop-down menu in the upper left. WE RECOMMEND COMPLETING THIS AS SOON AS POSSIBLE WITHIN THE 48-HOUR WINDOW IN CASE OF ANY PROBLEMS OR DELAYS.
Traveler's Medical Insurance is required - international or purchased in Costa Rica through the National Insurance Institute (INS - Instituto Nacional de Seguros), or

Sagicor Insurance

. We have found the Sagicor insurance website to be affordable and the easiest to use.
For
*international*

insurance policies, tourists must request a certification from their insurance company, issued in English or Spanish, verifying at least the following three conditions:
Effectiveness of the policy during the entire visit to Costa Rica
Guaranteed coverage of medical expenses in the event of becoming ill with the pandemic COVID-19 virus while in Costa Rica, for at least USD $50,000 (fifty thousand United States Dollars)
Includes minimum coverage of USD $2,000 for lodging expenses issued as a result of the pandemic
*All requirements are mandatory for each traveler in your party. In the case of insurance, each individual's name must be included in the policy and certification.
**Additional entry requirement details can be found on the official ICT (Costa Rica Tourism Board) website.
***Before you leave your country of origin, you should complete and upload all required documentation to the Health Pass site and have your QR code ready for Costa Rica immigration officers when you land.
****If arriving by private yacht, sailboat, or private flights from anywhere, follow this link for alternative requirements.
---
What is Open in Costa Rica?
Lodging and accommodations are open at 100% capacity but with COVID-19 safety protocols.
Most outdoor activities, tourist attractions, and national parks are operating but with COVID-19 safety protocols in place. Our travel advisors can help you decide which activities are appropriate.
Beaches are open from 5 am - 6 pm (sunset), through the end of February. On December 28, the Municipality of Quepos, who oversees Manuel Antonio, released a statement on their Facebook page that states the following (translated): "These are the opening and closing times of shops and beaches that the CME requested from the municipal council and that this body approved and that will take effect from December 29, 2020 until further notice. Beaches are open from 5 am - 7 pm daily. Business can stay open from 5 am - 10 pm, Monday - Friday and 5 am - 9 pm on Saturdays and Sundays." The following is a link to this release: https://www.facebook.com/MunicipalidaddeQuepos/photos/a.876354632493044/3420820884713060
Restaurants are open at 50% capacity.
Bars and casinos may operate at 50% capacity.
Night clubs are closed as are most spas.
Supermarkets, health clinics, pharmacies, and other essential services operate at full capacity but with safety protocols in place.
---
Questions About Costa Rica?
We are here for you and happy to help!
Or call toll-free 1-866-853-9426 ext.1.