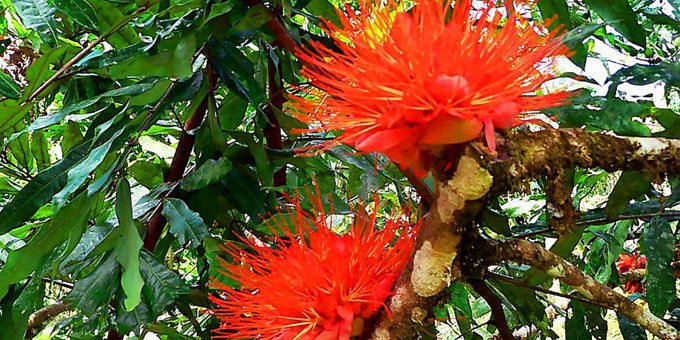 CATIE can be dated back to the 1940's when the Inter-American Institute for Agricultural Sciences was founded. In the 1960's CATIE was just the research center but later turned into what it is today. CATIE is home to hundreds of different plant species, which form the grand total of 4,000 plants in the Botanical Garden. The garden reaches out to over 45 hectares that guest love to explore!

There are several different tour options offered to guests, those being: Garden the Bio Diversity Tours, CATIE Campus Tour, Collections, and Combination of Tours. The Garden Bio Diversity Tour is great for visitors wanting to experience nature to the fullest with the sounds of the birds chirping to the vibrant plant colors. This tour brings guests through various plant species ranging from bamboo to heliconias. The CATIE Campus Tour takes you through a building containing the history and mission of the garden. Guests will also walk through several other areas on campus one of which being the lake. The Collections tour allows visitors to get a glimpse of the 95 different species of trees. Finally there is the Combination of Tours which is an option for guests that plan on spending the afternoon in CATIE as it is a combination of all the other tours. Tours vary in prices.

Hours of operation are from 7 am to 4 pm
Unsure of what to do? Let us make you a free custom trip plan!