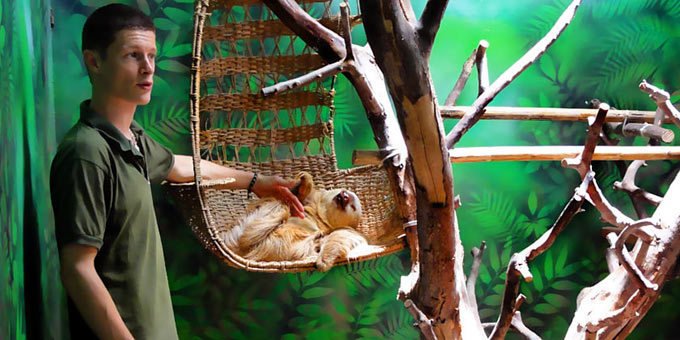 A visit to the Aviarios Sloth Sanctuary includes a guided canoe safari in the mangroves behind the facilities. One can not only spot sloths here, but also monkeys, lizards and various species of birds. This is followed with a brief movie presentation about the importance of protecting these friendly creatures and then a live presentation at the sloth nursery.
The Arroyo family has been successful in rescuing hundreds of sloths. The success of their sanctuary can be credited to the care that they have given each individual sloth as well as the locals that have noticed and continue to support them.
Unsure of what to do? Let us make you a free custom trip plan!