Discover Punta Uva, Costa Rica: Paradise on the Caribbean Coast
Welcome to Punta Uva, a hidden tropical paradise tucked away on Costa Rica's stunning Caribbean coast. If you're dreaming of soft white beaches, crystal-clear turquoise waters, and lush rainforests teeming with wildlife, Punta Uva is the destination of your dreams. This pristine coastal village is the embodiment of tranquility and natural beauty, making it the perfect escape for those seeking an idyllic retreat away from the crowds. From beachcombing and jungle treks to snorkeling in vibrant coral reefs and immersing yourself in the local culture, Punta Uva offers a unique blend of relaxation and adventure. Join us as we explore the magic of Punta Uva and all the wonders this slice of paradise has to offer.
Experiencing Punta Uva:
Beach Bliss: Punta Uva's beaches are nothing short of mesmerizing. Picture yourself strolling along stretches of soft, sandy shores, with the gentle Caribbean waves lapping at your feet. Sunbathe, swim, or simply relax in the shade of towering palm trees.

Snorkeling and Diving: The underwater world of Punta Uva is a kaleidoscope of colors. Grab your snorkel gear or embark on a diving adventure to discover vibrant coral gardens and an array of marine life, including tropical fish, sea turtles, and rays.


Wildlife Encounters: The surrounding rainforests are home to a remarkable variety of wildlife. Keep your eyes peeled for howler monkeys, sloths, toucans, and countless exotic bird species. Nature enthusiasts will find endless opportunities for birdwatching and wildlife photography.

Kayaking and Paddleboarding: Explore the coastline from a different perspective by kayaking or paddleboarding through tranquil estuaries. Glide past mangroves and spot herons, kingfishers, and other coastal birds.

Cultural Immersion: Immerse yourself in the vibrant local culture by visiting nearby communities like Puerto Viejo. Sample delicious Caribbean cuisine, experience traditional music and dance, and meet friendly locals.

Jungle Adventures: Embark on guided hikes and jungle tours that lead you deep into the heart of lush rainforests. Discover hidden waterfalls, navigate through dense foliage, and learn about the region's rich biodiversity.

Biking: Rent a bicycle and explore the area at your own pace. Pedal along scenic coastal roads and through dense jungle, taking in breathtaking vistas along the way.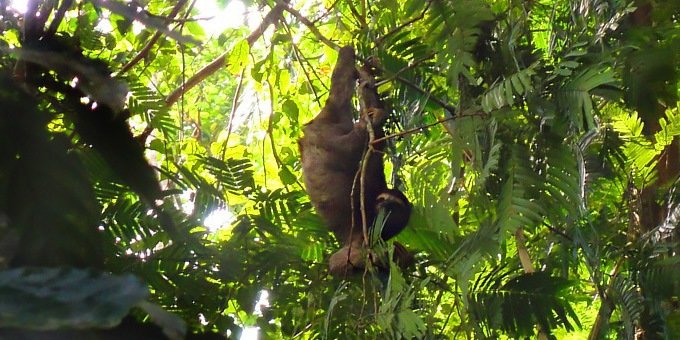 Practical Tips:
Getting There: The nearest major airport is Juan Santamaría International Airport (SJO) in San Jose, followed by a scenic 5-hour drive to Punta Uva.

Weather: Punta Uva enjoys a tropical climate with warm temperatures year-round. The drier season, from March to April and again in September and October, is ideal for sunny days and outdoor adventures.

Accommodations: While Punta Uva maintains a laid-back vibe, you'll find a range of accommodations, from eco-lodges and boutique hotels to vacation rentals. Many properties offer beachfront access and easy access to nature.

Safety: Costa Rica is known for its safety, but it's always wise to take standard precautions, such as securing your belongings and staying hydrated during outdoor activities.

Local Cuisine: Savor the unique flavors of the Caribbean with dishes like coconut-infused rice and beans, fresh seafood, and spicy jerk chicken.

Punta Uva invites you to unwind, reconnect with nature, and create unforgettable memories in a tropical paradise that feels like it's all your own. Whether you're seeking pure relaxation, thrilling adventures, or a blend of both, Punta Uva welcomes you with open arms and a warm Caribbean breeze. Discover the magic of this coastal haven on your next Costa Rican adventure.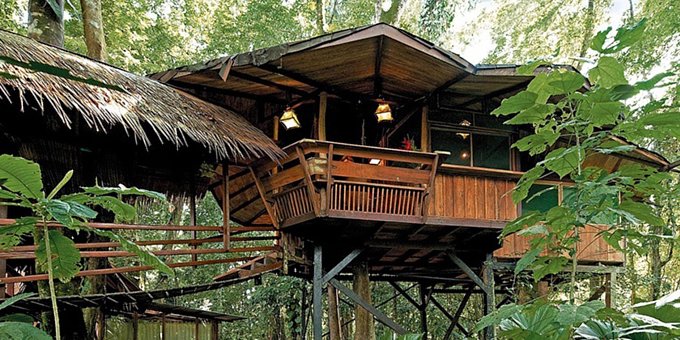 The Best Hotels in Punta Uva
Punta Uva, located on Costa Rica's stunning Caribbean coast, offers a unique blend of natural beauty and tranquility. It's a place where lush rainforests meet pristine beaches, making it an ideal destination for those seeking a serene tropical getaway. While Punta Uva is relatively low-key compared to some of Costa Rica's more touristy areas, it boasts a few exceptional accommodations that perfectly complement its serene ambiance.

aWa Beach Hotel: Nestled amidst the jungle and steps from the beach, aWa Beach Hotel offers an intimate and eco-friendly experience. This boutique hotel features comfortable and stylish rooms, some with private balconies or terraces, allowing guests to immerse themselves in the surrounding nature. With direct access to a tranquil beach, aWa is an ideal retreat for those looking to unwind, take leisurely strolls along the shoreline, or simply relax in a hammock while listening to the sounds of the jungle. The on-site restaurant serves delicious local and international cuisine, making it convenient for guests to savor culinary delights without leaving the property.

Tree House Lodge: As the name suggests, Tree House Lodge offers a unique lodging experience in the heart of the rainforest. This eco-friendly resort boasts a collection of enchanting treehouse-style accommodations and unique lodging rooms. Guests can sleep among the treetops, providing an immersive rainforest experience while maintaining modern comforts. The lodge places a strong emphasis on sustainability and environmental conservation, making it an excellent choice for eco-conscious travelers. A stay here means you'll be surrounded by the sights and sounds of the jungle, with monkeys and tropical birds as your neighbors. It's a place where you can truly disconnect from the hustle and bustle of everyday life and reconnect with nature.

These two exceptional hotels in Punta Uva offer distinct experiences, whether you prefer the intimacy of a boutique beachfront hotel or the adventure of staying in a treehouse within the rainforest canopy. Both accommodations provide a peaceful and harmonious escape for travelers looking to unwind and appreciate the natural beauty of Costa Rica's Caribbean coast.
Weather and Packing List
The Southern Caribbean is a region of vast contrasts in weather. Temperatures remain the same nearly year round with average day time highs in the low 90s and night time lows in the upper 70s. Precipitation varies by month with the months of February, March, September and October being the driest.
Visitors should pack a bathing suit, towel, shorts, tee shirts, appropriate shoes, rain gear, sun block, and insect repellent. Don't forget to check our packing list for more recommendations.
Fun Fact: Punta Uva is one of the few beaches in Costa Rica where one can swim out to a coral reef.