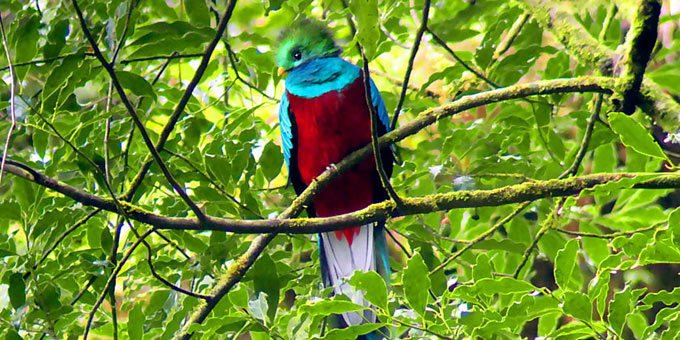 Originally the Talamanca Mountain range was a volcanic island but it later raised and separated from other mountain ranges; therefore the plants and animals that are sighted here are very unique and sometimes endemic as they have evolved into distinct species that can only be found in this area. This makes for an unforgettable landscape and a highlight for anybody passing through!

The scenery at the top of Cerro de la Muerte is breathtaking! This view is undoubtedly the best you can see from the Inter-American highway. On a clear day visitors will be able to look out across the lush jungle to see the Pacific Ocean in the background. As you take in the panoramic view be sure to notice the plant life that is abundant in this area. The wet but cold atmosphere gives way to many diverse species such as mosses, bamboo, and tree ferns. Aside from birds, wildlife is rarely sighted at this point. That said, this is a birdwatcher's paradise with quetzals, emerald toucanettes and bell birds being fairly common sightings.
Unsure of what to do? Let us make you a free custom trip plan!