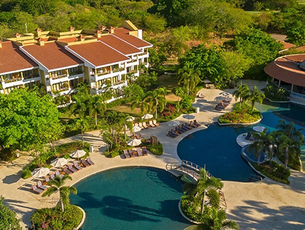 Central Guanacaste
Westin Playa Conchal Resort and Spa is a luxurious beachfront resort located in Playa Conchal, Costa Rica. The resort offers a captivating blend of natural beauty, upscale accommodations, and&nbsp...
Starting at
On Request
per night
Double occupancy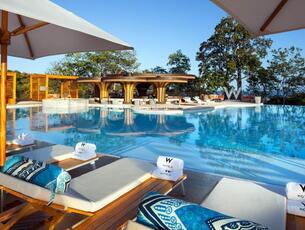 Central Guanacaste
W Costa Rica - Reserva Conchal is an upscale resort situated in Playa Conchal, Costa Rica. This stylish and contemporary retreat offers a unique blend of luxury, nature, and vibrant design. The resort&nbsp...
Starting at
On Request
per night
Double occupancy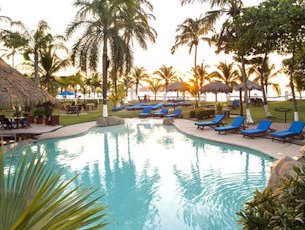 Central Guanacaste
Hotel Bahia del Sol is a charming beachfront hotel located in Potrero, Costa Rica. With its prime location on the shores of the Pacific Ocean, the hotel offers guests a serene and picturesque setting&nbsp...
Starting at
$192
per night
Double occupancy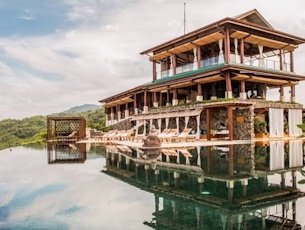 Central Guanacaste
Casa Chameleon Las Catalinas offers luxurious adults-only lodging options to privileged guests in the Las Catalinas village of Guanacaste. This seaside community is positioned in front of&nbsp...
Starting at
$916
per night
Double occupancy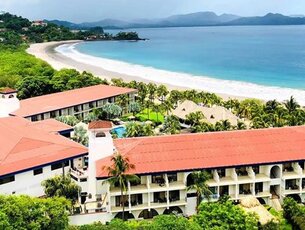 Central Guanacaste
Margaritaville Beach Resort provides a tropical getaway to a beautiful beach with shade trees and pristine water at Playa Flamingo on the Pacific northwest coast of Costa Rica. Jimmy Buffett's&nbsp...
Starting at
$189
per night
Double occupancy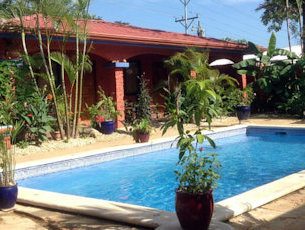 Central Guanacaste
Hotel Conchal is a charming budget-friendly hotel located in the picturesque town of Brasilito, Costa Rica. Surrounded by lush tropical gardens and within walking distance of beautiful Playa Conchal,&nbsp...
Starting at
$79
per night
Double occupancy
Central Guanacaste
The two-star Hotel Bahia Esmeralda is a budget hotel located in Playa Potrero. The hotel is a nice place for anybody seeking an exotic beach location without paying premium prices. Amenities of Hotel&nbsp...
Starting at
On Request
per night
Double occupancy
Hotels & Resorts in Conchal, Flamingo, Potrero, & Catalinas
Central Guanacaste in Costa Rica is a delightful region that encompasses a collection of charming beach towns, each offering its own unique appeal. Playa Conchal, known for its pristine white sand beach composed of tiny crushed seashells, is a paradise for luxury and relaxation seekers. The area boasts a selection of upscale hotels and resorts that provide an exceptional level of comfort and indulgence. These accommodations offer elegant rooms or suites with breathtaking ocean views, plush furnishings, and modern amenities. Guests can unwind in expansive swimming pools, indulge in spa treatments, and savor delectable cuisine at on-site restaurants. With direct access to the mesmerizing beach, visitors can enjoy long walks on the soft sand and soak up the sun while being surrounded by the natural beauty of the Pacific coast.
Playa Flamingo, another gem in Central Guanacaste, offers a range of beachfront resorts that cater to the discerning traveler. These resorts provide spacious and stylish accommodations with luxurious amenities. Guests can enjoy private balconies or terraces overlooking the turquoise waters, relish in gourmet dining experiences, and bask in the sun by the inviting swimming pools. With direct access to the pristine beach, visitors can partake in various water activities or simply relax and soak in the laid-back ambiance.

For those seeking a more tranquil and intimate experience, the village of Potrero offers a selection of boutique hotels and beachfront lodgings. These accommodations provide comfortable and cozy rooms with personalized service, creating a warm and inviting atmosphere. Guests can unwind in serene gardens, lounge by the pool, and enjoy the proximity to the beach, where they can take leisurely strolls along the shoreline or witness stunning sunsets over the Pacific horizon.

Catalinas, nestled on the coast, offers a secluded and serene ambiance. Here, visitors can find a mix of upscale resorts and vacation rentals that offer panoramic ocean views and a sense of tranquility. These accommodations feature modern and well-appointed rooms or villas, often with private balconies or terraces to fully immerse guests in the natural beauty of the surroundings. Whether lounging by the pool, savoring delicious cuisine, or exploring the nearby beaches and tropical landscapes, guests can enjoy a peaceful and rejuvenating stay in Catalinas.

Overall, Central Guanacaste's hotels in Playa Conchal, Playa Flamingo, Potrero, and Catalinas offer a diverse range of options to cater to different preferences and desires. Whether you seek luxury, relaxation, or a more intimate beachfront experience, these accommodations ensure an unforgettable stay in this enchanting part of Costa Rica.
Unsure of what to do? Let us make you a free custom trip plan!