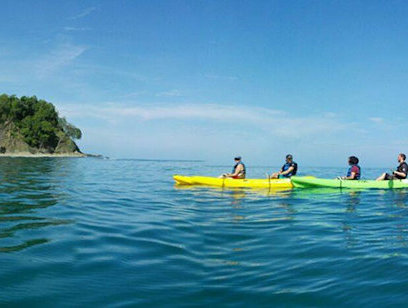 Adventure, Nature, Beach, Snorkeling
Kayaking and Snorkeling at Chora Island (Isla Chora) is an excellent combination tour to kayak to a beautiful tropical island near Samara, Costa Rica where you can then go snorkeling. Although it is a popular destination for tours, it remains relatively unpopulated with its white sand beach and clear waters for underwater observation. Ocean kayaking provides a good workout and allows you the li ...
Starting at
$49
Per person cost
Suggested age range: 4+
Reserve Now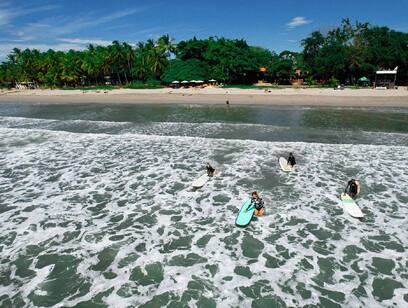 Surfing, Beach
Costa Rica is definitely the place to go surfing! This surf lesson at Chocos Surf School located at Playa Samara is the perfect beach to learn how to surf. Taught by experienced surfers and surf instructors, these lessons should get you up and practicing riding the waves by the end of the lesson. Plus you will have use of the board for 5 more hours after the end of your lesson.If you ar ...
Starting at
$56
Per person cost
Suggested age range: 5+
Reserve Now
Unsure of what to do? Let us make you a free custom trip plan!