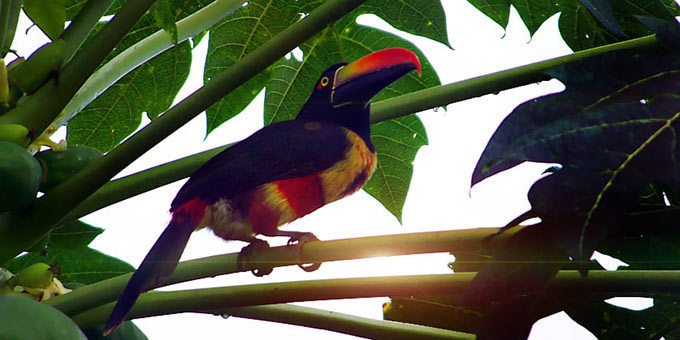 La Selva originally was established in 1954. This land was set out for studies on mixed plantations in hopes to improve natural resources management. It later became a privately owned Biological Reserve when it was purchased by the Organization for Tropical Studies (OTS) in 1968.

A biological corridor connects La Selva to the neighboring Braulio Carrillo National Park; this allows for the wildlife of La Selva to have access to higher elevations as well as a variation of different habitats. Elevations vary throughout the reserve as the lowest point is about 30 meters above sea level to the highest point being 150 meters. The unique makeup of varying elevations and marshlands present creates habitat for a varied collection of species of flora and fauna. Vascular plants can be sighted everywhere as there are literally hundreds of species throughout the reserve. The ancient forest is another magnificent sight and is one of the things that this reserve is most known for.

While walking through the forest of La Selva Biological Station, visitors have the chance of spotting common mammal species such as the howler monkey, collared peccary or sloths. Bird lovers will also love walking along the trails as 400 bird species have been identified here including the great green macaw.
La Selva also offers visitors with a place to stay, courtesy of OTS, allowing guest to take full advantage of the reserve at all hours of the day and night.
Unsure of what to do? Let us make you a free custom trip plan!