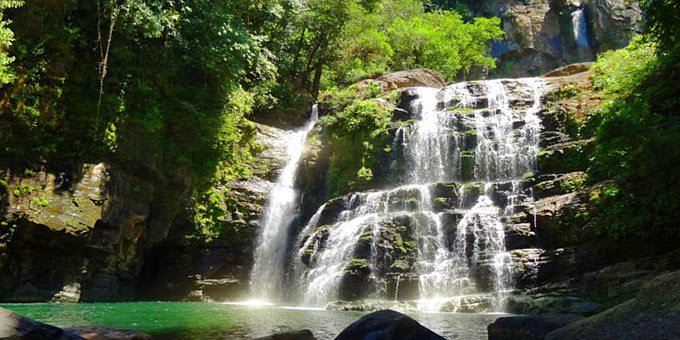 Upon arrival, visitors are greeted by the impressive sight of the falls and the soothing sound of rushing water, creating a serene ambiance in the midst of nature. The crystal-clear pools invite travelers to take a refreshing swim, making it a perfect spot to cool off and escape the tropical heat.

For the more adventurous, there are opportunities to dive into the natural pools from designated spots, creating unforgettable memories. Surrounded by lush vegetation and diverse wildlife, Nauyaca Waterfalls also offer excellent birdwatching opportunities, allowing nature enthusiasts to spot various avian species, including toucans and hummingbirds.

As a sustainable tourism destination, Nauyaca Waterfalls promote eco-friendly practices, encouraging visitors to respect and preserve the natural environment. Whether you are seeking a peaceful retreat or an exhilarating adventure, Nauyaca Waterfalls will leave you in awe of Costa Rica's abundant beauty and its commitment to preserving its natural treasures for generations to come.
Unsure of what to do? Let us make you a free custom trip plan!