---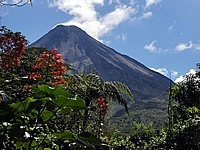 Arenal Volcano is the most popular of all Costa Rica volcanoes. In 1968 the volcano awoke from a long rest, roaring back to life with a massive eruption. The volcano continued with small daily eruptions until October, 2010 when it simply stopped spewing lava. The volcano is still considered active and smoke can usually be seen rolling out of the crater. Click on the link to read more about Arenal Volcano.
---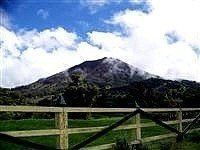 Turrialba Volcano has shown a lot of signs of an imminent eruption over the last couple years. The volcano has been smoking, blowing out clouds of ashes and a new crater formed, leading volcanologists to speculate that there will be a big eruption soon. Due to the recent activity, access to the crater of this prominent Costa Rica volcano has been limited since 2010 and likely will stay that way for some time to come. Click here to read more about Turrialba Volcano.
---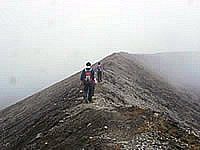 Similar to Turrialba, Rincon de la Vieja Volcano has been a lot more active in the last year. There have been several small earthquakes near the volcano and it has also been smoking and sending the occasional burst of ash into the sky. The national park surrounding Rincon de la Vieja is the most interactive volcanic area in the country. One can hike to the crater or check out the Las Pailas section which has fumeroles, natural steam vents and hot springs. Click on the link to learn more about this active Costa Rica volcano.
---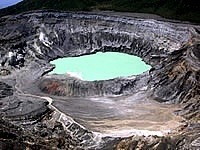 Located near San Jose and Alajuela, Poas Volcano is the most visited national park in the country. Poas is another active Costa Rica Volcano, but considered safe enough that visitors are allowed to observe it at the crater. The crater itself is one of the largest in the world and contains a greenish blue lagoon which is constantly steaming. Click on the link to learn more about this scenic Costa Rica volcano.
---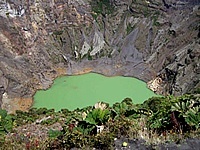 Irazu is the tallest volcano in Costa Rica at over 11,000 feet in elevation. The last eruption by Irazu was in the 1960s, but volcanologists still consider it to be an active volcano. The crater of the vo9lcano can be observed by visitors from the rim where they will see a beautiful green lagoon. Every once in a while, the crater releases a little pressure by blowing off some steam in the form of a fumerole. Click on the link to read more about Irazu Volcano.
---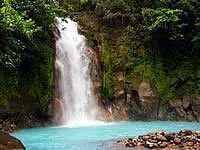 Tenorio Volcano is considered to be dormant, but there are still signs of life around the park in the form of natural hot springs. The volcanic range has two craters and four volcanic peaks. The craters can be accessed on rugged trails with a guide, but permission is needed to enter the trail system. Click on the link to read more about Tenorio Volcano and national park.