Overview | Trails | When | Details | Hotels | To Do | Transportation | Weather | Packing
Arenal Volcano National Park, a sprawling expanse of 12,080 hectares or 29,850 acres, unfolds in the northern realm of Costa Rica, offering a sanctuary for both natural wonders and intrepid adventurers. Within its diverse landscapes, elevations fluctuate between 400 to 1,755 meters, culminating at the volcanic apex. The park's rich tapestry encompasses rainforests, meandering rivers, and an impressive duo of volcanoes, including the majestic Arenal and the dormant Cerro Chato. Visitors are invited to embark on a journey along a network of hiking trails, each tailored to cater to varying degrees of hiker, from gentle strolls to thrilling ascents leading to scenic viewpoints and ancient lava fields.
The park pulsates with wildlife, a living testament to Costa Rica's unparalleled biodiversity. Among the 131 species of mammals that call this place home, you'll encounter the lively antics of white-faced, howler, and spider monkeys, the leisurely grace of three-toed sloths, the playful coatis, and the curious raccoons. Venturing into the wilder corners of the park may bring sightings of elusive creatures like jaguars and ocelots. A staggering 135 species of reptiles, including the enigmatic fer-de-lance and the mesmerizing eyelash pit vipers, coexist with boas, iguanas, and an array of lizards. Amphibians enchant with their vibrant diversity, with the famed red-eyed leaf frog and the striking blue jeans dart frog being notable inhabitants. Birdwatchers are in for a treat, as the park teems with avian treasures, from the majestic chestnut-mandibled toucans to the resplendent quetzals, hummingbirds, and trogons.
Administered by the Costa Rican government, Arenal National Park graciously welcomes visitors daily from 8:00 AM to 4:00 PM, with a conveniently located ranger station offering bathroom facilities at the main entrance. To gain access to this natural wonderland, the park entrance fee is $15 for adults and $5 for children. Although overnight stays within the park are not an option, the charming town of La Fortuna and accommodations bordering the park's boundaries provide a multitude of inviting lodgings.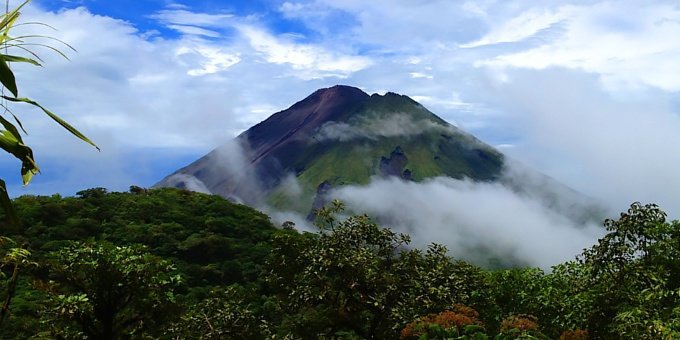 More about Arenal Volcano National Park
Intriguingly, Arenal Volcano held the world captive with its regular eruptions from 1968 until an abrupt halt in November 2010, mystifying scientists worldwide. This dormant giant, concealing an active lava chamber beneath its serene exterior, continues to grace the region with its iconic presence, forming a dramatic backdrop to the famed hot springs and adventures that this area is renowned for. Beyond the captivating Arenal, another natural marvel, the dormant Cerro Chato volcano once offered a beautiful and extremely challenging hike. Regrettably, the once-thrilling Cerro Chato hike, which led adventurers to the dormant volcano's captivating summit and its aquamarine-hued lake, has been closed by the government. While this particular trail may no longer be accessible, the Arenal Volcano National Park continues to offer a wealth of breathtaking landscapes and exciting adventures for visitors to explore and enjoy. From lush rainforests and hiking trails to rich wildlife encounters and the iconic Arenal Volcano itself, the park remains a captivating destination for nature enthusiasts and adventurers alike.
Nestled at the base of Arenal Volcano lies Lake Arenal, a favorite angling destination boasting a vibrant variety of game fish, including the elusive guapote, commonly known as the rainbow bass. The lake, created during the 1970s by the state-run utility company, ICE, serves a dual role—power generation via a man-made dam and a picturesque recreational retreat.
Discover the allure of Arenal Volcano National Park, where ancient volcanoes, lush rainforests, and abundant wildlife converge to create an unforgettable tapestry of natural wonder.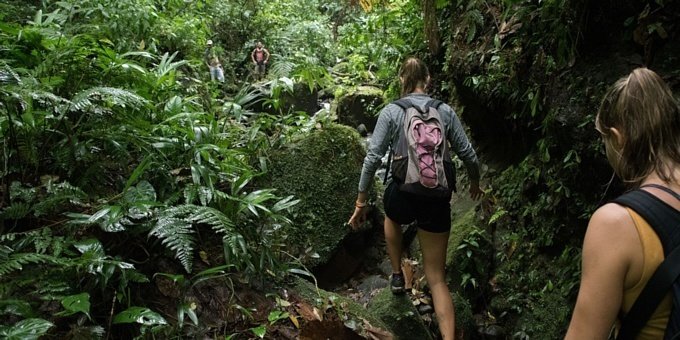 Overview | Trails | When | Details | Hotels | To Do | Transportation | Weather | Packing
Trails Through the National Park
Arenal Volcano National Park in Costa Rica offers several hiking trails that allow you to explore the breathtaking landscapes and witness the beauty of the volcano and surrounding rainforests. Here are some of the best hiking trails in the park:
1968 Trail: Embark on a captivating journey through the geological annals of Arenal Volcano on the mesmerizing 1968 Trail. This 4.7 kilometer (3 miles) path winds its way through a landscape profoundly shaped by the dramatic eruption of Arenal in 1968, offering a riveting glimpse into the sheer force of nature. As you traverse this trail, you'll meander through ancient lava fields, bearing witness to the awe-inspiring renaissance of vibrant vegetation emerging from the ashes of destruction. This juxtaposition of past and present creates a spellbinding narrative. The culmination of your hike rewards you with an awe-inspiring vista, where you can behold the majestic Arenal Volcano rising from the midst of the lava fields.
El Silencio Trail: Surrender to the serenity of the El Silencio Trail, where you'll find solace in the tranquil beauty of Arenal Volcano National Park. This trail guides you through a hushed forest, serenaded by the harmonious melodies of birdsong and the gentle rustle of leaves in the breeze—a symphony of nature enveloping your senses. Revel in the serene ambiance as you embark on an exploration of the park's untamed treasures, forging a deep connection with the serene soul of the rainforest. Your journey culminates at a mirador, a picturesque lookout point offering panoramic vistas of the majestic Arenal Volcano, a breathtaking finale to your harmonious communion with nature. This property has a 6 different trails totaling close to 14 kilometers (8.5 miles) and is possibly the best for wildlife observation.
Las Coladas Trail (Sendero Las Coladas): This trail takes you through the lava fields created by past eruptions of Arenal Volcano. It offers a close look at the volcanic activity's impact on the terrain and provides stunning panoramic views of the volcano. The 1.7 km (1 mile) hike is relatively easy and suitable for most visitors.
Los Tucanes Trail (Sendero Los Tucanes): This short and moderately easy 0.91-kilometer (0.57 miles) trail is perfect for birdwatching. It leads to a viewpoint where you can spot various bird species, including toucans, parrots, and other tropical birds. It's an excellent choice for those interested in Costa Rica's diverse birdlife. A word of caution; there are quite a few negative reviews online for this trail stating that the trail is not clear and not marked well enough. This writer visited with a tour guide and it was quite easy, though we had the benefit of going with an experienced guide.
Heliconias Trail (Sendero Heliconias): This trail leads you through a lush rainforest filled with some heliconia plants and other exotic flora. It's a relatively short 610-meter (0.37 miles) hike, making it suitable for families and those looking for a gentle nature walk. At the end, you are rewarded with a mirador of the volcano crater.
El Ceibo Trail (Sendero El Ceibo): This fairly flat trail takes you to a giant 400-year-old Ceiba tree. It's a moderate hike of 2.3 kilometers (1.4 miles) with some steep sections, but the scenery and opportunity to see the enormous Ceiba tree is well worth the effort.
Arenal Observatory Trail: The Arenal Observatory Lodge offers various trails that provide excellent opportunities for observing wildlife and enjoying panoramic views of the volcano and Lake Arenal. The trails vary in length and difficulty, making it possible for hikers of all levels to explore the area.
La Peninsula Trail: This enchanting trail came to life in early 2017 when the La Peninsula sector was unveiled. Stretching gracefully for 1.2 kilometers (0.74 miles), it weaves its way through the heart of the lush forest. Remarkably, it stands as the National Park's sole trail thoughtfully designed for accessibility, welcoming all visitors. Along its serene path, you'll discover a breathtaking viewpoint offering panoramic vistas of the Arenal Lake region. What's more, the trail boasts a well-appointed visitor center and captivating exhibition areas, adding depth to your exploration of this natural wonderland.
Remember to check with park officials for trail conditions and safety information before embarking on any hike in Arenal Volcano National Park. Guided tours are also available and can enhance your experience by providing insights into the park's natural history and ecosystems.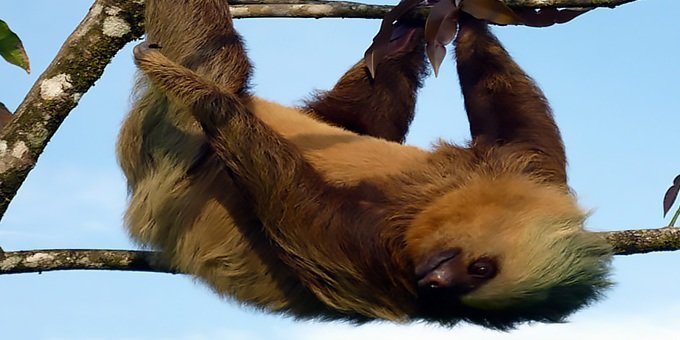 Overview | Trails | When | Details | Hotels | To Do | Transportation | Weather | Packing
When is the best time to visit Arenal Volcano National Park?
Determining the ideal time to explore Arenal Volcano National Park depends on your preferences and priorities. December through April stands out as the most popular period for visitors due to the cold weather in the Northern Hemisphere, where most travelers come from. July and August are also bustling with families seeking an adventure in this stunning region. These are the most expensive times to visit Arenal Volcano National Park and most quality lodging options book solid many months in advance.
Given Arenal Volcano's location on the Caribbean slope of Costa Rica, the driest months typically occur in March, April, September, and October. During these months, you'll enjoy clearer skies, enhancing your chances of witnessing the volcano's majestic presence. September and October are secret seasons, usually offering good weather and great prices.
For budget-conscious travelers, the most wallet-friendly times to plan your visit are May, June, September, and October. With September and October also offering great weather, this is an ideal time to visit.
In summary, the best time to visit Arenal Volcano National Park varies based on your weather preferences, budget considerations, and the crowd levels you're comfortable with. Whether you seek dry and clear conditions or more affordable options, Arenal Volcano welcomes you throughout the year.
Overview | Trails | When | Details | Hotels | To Do | Transportation | Weather | Packing
Arenal Volcano National Park Facts:
Region: Edge of Northern Plains, next to the Talamanca Mountains
Slope: Caribbean
Province: Alajuela
Closest town: La Fortuna
Size in hectares: 12,080 (29,850 acres)
Year established: 1991
Elevation in meters: 400-1,755m (1,312 – 5,758 feet)
Private managed: no
Government managed: yes
Rangers station: yes
Overnight facilities: no
Public restrooms: yes
Entrance fee: $15 per adult and $5 for children
Days: Daily
Visitor Center Hours: 08:00 - 16:00
Hiking trails: yes
Boat tours: yes
Average temperature range in Fahrenheit: 70 - 80
Average yearly precipitation in millimeters: 3,490 (138 inches)
Habitat: rainforest, river
Last eruption: 2010
Type of volcano: stratovolcano

Overview | Trails | When | Details | Hotels | To Do | Transportation | Weather | Packing
The Best Hotels in Arenal Volcano National Park
Here are some of the best hotels in Arenal Volcano National Park, categorized by luxury, superior class, and affordable options:
Luxury Hotels:
Nayara Gardens: Nestled in lush tropical rainforest, Nayara Gardens offers luxurious bungalows and suites with stunning volcano views. Guests can enjoy top-notch amenities, including a spa and fine dining.
Nayara Springs: As a sister property to Nayara Gardens, Nayara Springs offers exclusive and secluded villas with their own plunge pools fed by natural mineral hot springs. It's an intimate and romantic escape.
Tabacón Thermal Resort & Spa: This iconic resort boasts natural hot springs and a world-renowned spa. The rooms and suites are surrounded by tropical gardens, and guests have unlimited access to the thermal pools.
Amor Arenal: An adults-only boutique hotel, Amor Arenal offers luxurious suites with volcano views and private hot tubs. The property is known for its exceptional service and intimate ambiance.
Superior Class Hotels:
Arenal Springs Resort & Spa: With comfortable rooms, lovely gardens, and multiple thermal pools, this resort offers a relaxing atmosphere with volcano views.
Arenal Kioro Suites & Spa: Known for its spacious suites, Arenal Kioro provides stunning views of the Arenal Volcano. Each suite has its own hot tub, and the property features lush gardens and natural hot springs.
Lomas del Volcán: This charming eco-lodge offers bungalow-style accommodations with volcano and rainforest views. Guests can relax by the pool or explore the trails on the property.
Affordable Options:
Magic Mountain Hotel: With well-equipped and comfortable rooms, Magic Mountain Hotel offers panoramic Arenal Volcano views and a lovely pool area. It's a great choice for travelers seeking value.
Arenal Volcano Inn: Set in a peaceful location, Arenal Volcano Inn offers comfortable rooms surrounded by gardens. The on-site restaurant serves delicious Italian cuisine.
Casa Luna Lodge: This eco-friendly lodge offers cozy accommodations, some with volcano views. Guests can explore the gardens, swim in the pool, and enjoy fresh, locally sourced meals.

These are just a few of the excellent lodging options in La Fortuna, catering to a range of budgets and preferences. Whether you're looking for a luxury escape, a comfortable stay, or an affordable getaway, Arenal Volcano National Park has accommodations to suit every traveler.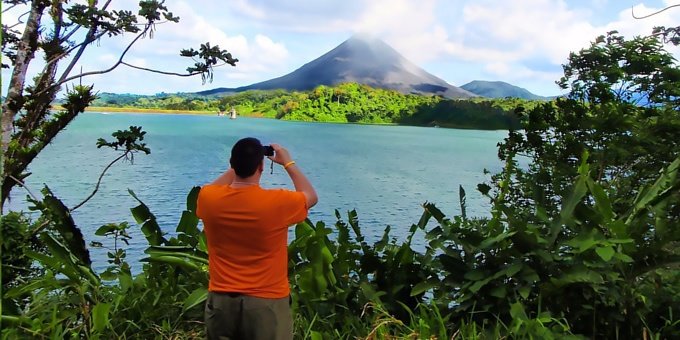 Overview | Trails | When | Details | Hotels | To Do | Transportation | Weather | Packing
The Top 10 Tours & Things to Do in Arenal Volcano National Park
Nestled in the heart of Costa Rica, Arenal Volcano National Park is a natural wonderland that beckons travelers with its awe-inspiring landscapes and thrilling adventures. From hiking amidst lush rainforests to soaking in rejuvenating hot springs with the iconic Arenal Volcano as your backdrop, this destination offers an exhilarating mix of outdoor activities and serene moments in nature. Whether you're seeking adrenaline-pumping whitewater rafting, the tranquility of sloth-spotting tours, or simply want to unwind in natural hot springs, Arenal has it all. Join us as we explore the top 10 things to do in and around Arenal Volcano National Park, ensuring an unforgettable Costa Rican adventure.
Hike to Arenal Volcano: While you can't hike to the summit, you can explore various trails around the volcano, like the El Silencio or Arenal 1968 Trail, for incredible views and a close encounter with this iconic volcano.
Hot Springs: Relax in the rejuvenating hot springs in the Arenal area. Tabacon, Baldi, and EcoTermales are some popular options offering thermal pools with views of the volcano.
Whitewater Rafting: Embark on an adrenaline-pumping whitewater rafting adventure on the nearby rivers, like the Balsa or Sarapiquí River. These trips offer thrilling rapids amidst stunning rainforest scenery.
Canyoning and Waterfall Rappelling: Experience the thrill of descending waterfalls through canyoning and waterfall rappelling tours. Expert guides will ensure your safety as you explore hidden canyons.
La Fortuna Waterfall: Located just outside the park, this spectacular waterfall is accessed by a short hike. You can swim in the refreshing pool at the base or simply admire its beauty from afar.
Arenal Hanging Bridges: Walk among the treetops on suspended bridges that traverse the rainforest canopy. It's a fantastic way to observe the diverse flora and fauna of the region.
Cano Negro Wildlife Refuge: Take a day trip to Cano Negro, a wetland wildlife refuge, for a boat tour. You can spot various bird species, caimans, and other wildlife in their natural habitat.
Visit Lake Arenal: Explore the picturesque Lake Arenal, Costa Rica's largest lake. Activities here include kayaking, windsurfing, fishing, and boat tours. Enjoy the serene beauty of the lake surrounded by lush landscapes.
Sloth Tour: Arenal Volcano National Park is home to sloths, and there are guided tours dedicated to finding these adorable creatures in their natural habitat. Keep your camera ready for some great photo opportunities.
Dining in La Fortuna: Treat your taste buds to delicious Costa Rican cuisine in the town of La Fortuna. Try traditional dishes like casado, ceviche, and gallo pinto at local restaurants and cafes.
These activities offer a perfect blend of adventure, relaxation, and nature exploration in the Arenal Volcano National Park and the surrounding areas. Whether you're seeking thrilling adventures or serene moments in nature, Arenal has something for every traveler.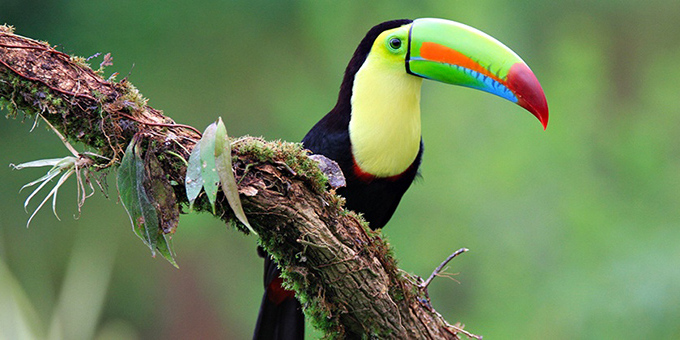 Overview | Trails | When | Details | Hotels | To Do | Transportation | Weather | Packing
Transportation and Getting Around Arenal Volcano National Park
Getting to Arenal Volcano National Park is a breeze with several transportation options. The park is conveniently located about 2.5 hours from both SJO and LIR Airports, making it accessible from either of Costa Rica's international gateways. While a rental car is handy for exploring the area's expansiveness, it's not a necessity. You can arrange private transportation from anywhere in Costa Rica or opt for shuttle transfers, which are readily available from most major tourist hubs. Once you arrive, local taxis are easily found, and many organized tours include round-trip transportation for added convenience.
Here are straightforward driving directions from San Jose: Head northwest on Rt. 1 towards San Ramon. Upon reaching San Ramon, make a right turn onto Rt. 702 and follow the road all the way to La Fortuna. Once in La Fortuna, turn left onto Rt. 142 East, and continue for approximately 15 minutes until you spot a small police station on the right. Opposite the police station, take a left onto the dirt road and follow it until you reach the entrance to the national park on your left. These directions will lead you to the mesmerizing Arenal Volcano National Park.
Overview | When | Details | Hotels | To Do | Transportation | Weather | Packing
Arenal Volcano Weather
Embracing its location within the lush rainforest of Costa Rica, Arenal Volcano National Park experiences a tropical wet climate throughout the year. As you explore this captivating region, anticipate rain at any given time, although there are some distinct seasonal patterns.
The driest months typically fall in March, April, September, and October. These months are considered the best for volcano viewing since the skies are often clearer, revealing the majestic Arenal Volcano in all its glory. However, even during these drier periods, it's wise to expect occasional showers as rain is a year-round possibility in the rainforest.
On the flip side, the rainier months occur from November through mid-February and then again from May through August. During these times, you can expect more consistent and sometimes heavy rainfall. The increased precipitation rejuvenates the landscape, creating a lush and vibrant rainforest, but it may also lead to more cloud cover, potentially obscuring views of the volcano. Most rain occurs in the late afternoons and overnight, so plan activities early and spend the afternoon rains in the hot springs.
In essence, the weather in Arenal Volcano National Park showcases the incredible biodiversity of a rainforest, offering a rich and ever-changing experience for visitors. Whether you visit during the drier or rainier months, this unique natural wonderland promises an unforgettable adventure.
Overview | Trails | When | Details | Hotels | To Do | Transportation | Weather | Packing
Packing List for Arenal Volcano National Park
Packing for a trip to Arenal Volcano National Park requires a balance of practicality and preparedness for the diverse rainforest climate and the variety of activities you may engage in. Here's a comprehensive packing list:
1. Clothing:
Lightweight, breathable, moisture-wicking clothing for the tropical climate.
Quick-drying shorts and T-shirts for hikes and outdoor activities.
Long-sleeve shirts and lightweight pants for sun and insect protection.
A waterproof, breathable rain jacket for sudden downpours.
Swimsuit for hot springs and swimming spots.
Sturdy, comfortable hiking shoes or waterproof boots for trails.
Socks suitable for hiking.
Hat or cap for sun protection.
Sunglasses with UV protection.
2. Outdoor Gear:
Daypack or backpack for hikes.
Reusable water bottle or hydration system.
Insect repellent to deter mosquitoes and other bugs.
Sunscreen with high SPF.
Binoculars for birdwatching and wildlife spotting.
Camera with extra batteries or charger.
Travel towel for hot springs or swimming.
Ziplock bags for protecting electronics from rain.
3. Personal Items:
Passport, ID, and copies in a waterproof pouch.
Travel insurance documents.
Prescription medications and any necessary medical supplies.
First-aid kit with basics like band-aids, antiseptic wipes, and pain relievers.
Toiletries, including biodegradable soap and shampoo for eco-conscious travel.
Personal hygiene items.
4. Miscellaneous:
Waterproof pouch or dry bags for electronics and valuables.
Cash in the local currency (Costa Rican Colón) for small expenses in rural areas.
Travel adapter if your devices have different plug types.
Spanish phrasebook or language app for communication.
5. Optional Items:
Lightweight, portable poncho for unexpected showers.
Snacks like energy bars, trail mix, and fruit for hikes.
Hiking poles for added stability on trails.
A guidebook for Arenal and Costa Rica.
Remember that the weather can vary, so layering is key to adapt to temperature changes. Additionally, pack light and efficiently, as you may need to carry your luggage between destinations. Finally, check the specific requirements for any adventure activities you plan to undertake, such as ziplining or horseback riding. With this packing list, you'll be well-prepared to enjoy the natural wonders of Arenal Volcano National Park. Check out our packing list for more suggestions.
Fun Fact: Though Arenal Volcano has not erupted since 2010, it is still considered an active volcano. There are several hot springs at the base of the volcano and steam is often observed flowing out of the crater.