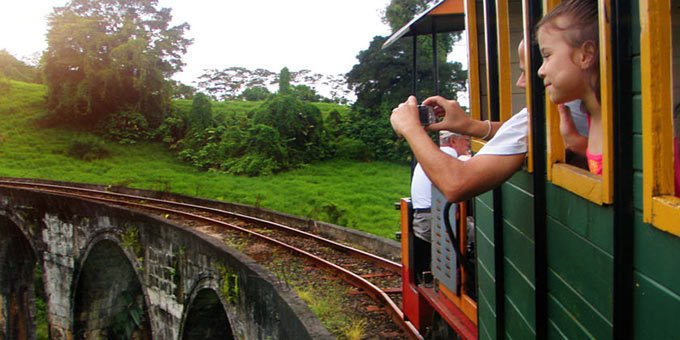 The Los Heroes property has its own train station located behind the hotel. In the 1980's the visionary owner imported the materials from Switzerland to build the two mile long railroad. This railroad brings guests up the hillside to the rondorama revolving restaurant! The ride is enjoyable as well as it goes thru tunnels and over bridges all while providing amazing views of Lake Arenal and Arenal Volcano!

Situated at a beautiful location overlooking Lake Arenal is the rotating restaurant which is a favorite amongst visitors! Before entering the restaurant guests will be taken thru the 'Window of the Past' cultural gallery that informs you about pre-columbian culture of the area and past eruptions from the volcano. From there guests can go up the stairs to the restaurant located on the next level where they can enjoy a nice meal on the terrace as the slowly revolving restaurant provides a once in a life time experience with panoramic views of the area, completing full revolution every 40 minutes.
Unsure of what to do? Let us make you a free custom trip plan!