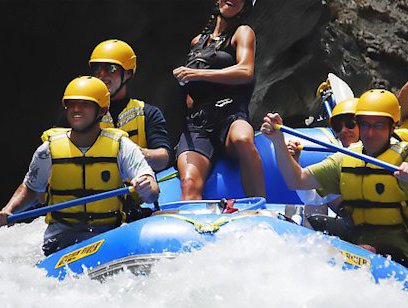 Adventure, Extreme, Rafting
This whitewater rafting expedition, known worldwide, is one of the most sought-after tours by adventure junkies and adrenaline seekers. The Rio Pacuare is famous not only for the excellent rafting, but also for its unique and stunning landscapes. You'll paddle downstream 18 kilometers and ride through approximately 52 Class lll and Class lV rapids!The tour will begin when you are picke ...
Starting at
$99
Per person cost
Suggested age range: 12+
Reserve Now
Unsure of what to do? Let us make you a free custom trip plan!