Click here to read more about the national parks of Costa Rica or here to see a map of the national parks.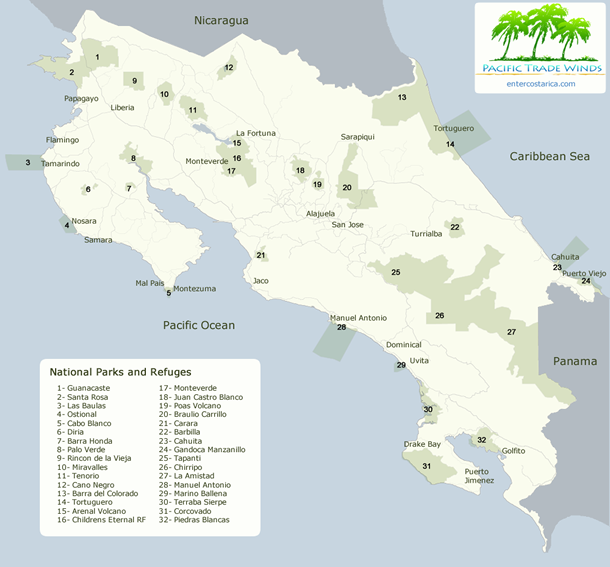 Similar Topics
Will I see wildlife in Costa Rica?
Are park entrance fees included in tours?
Am I guaranteed entrance to national parks?
How much does it cost to enter national parks?
Does Manuel Antonio National Park limit the number of visitors?
Does the Monteverde Cloud Forest Reserve limit the number of visitors?
Where should I go for a nature vacation?
What is Costa Rica biodiversity?
Which national parks should I visit?
Unsure of what to do? Let us make you a free custom trip plan!