Depending on the region of Costa Rica you choose to visit, will determine the landscape you'll become familiar with. For those interested in long, scenic hikes, should head to La Fortuna's Arenal Volcano or Monteverde's Cloud Forest. Located thousands of feet above sea level, the Monteverde Cloud Forest is immersed deep within the clouds, creating a heaven-like atmosphere. Nearly all of Costa Rica's northern territory is national park, allowing thousands of species of birds, mammals, and reptiles to thrive.
Travelers looking for a beach getaway should head to the Northwest Pacific region, where Costa Rica's Guanacaste can be found. Equipped with white-sand, black-sand, and secluded beaches, Guanacaste is home to some of the most breathtaking beaches in Central America. Popular destinations include, Tamarindo, Samara, Nosara, and Santa Teresa, but hundreds of more serene beaches align the Pacific Coast. Sea turtles have become idolized in this area, with tours leaving every night through the months of August through mid-November. Surfers looking to chase that epic, barreling wave should make their way to Playa Naranjo, where a boat will transport you to Costa Rica's Witch's Rock, a wave worthy of the Gods.
If you're looking for a traditional biological adventure, combined with some great waves, you'd best head to the Central Pacific region and discover what Manuel Antonio and Jaco have to offer. Manuel Antonio boasts hundreds of species of wildlife in the national park as well as gorgeous palm studded beaches. Jaco has one of the rowdiest nightlifes in all of Costa Rica, but surfers looking for Hawaiian-sized waves should head 10 minutes south to Playa Hermosa.
A trip to the South Pacific will bring relaxation, positivity, and an increased well-being for its visitors. Located in one of the most remote regions of the country, it's possible to walk for miles without seeing another person. Animal lovers should make their way to the Osa Peninsula, where they'll find Corcovado National Park. Protected under Costa Rican government, Corcovado has become a remote playground for all types of life. Also, surfers should head to Dominical for competition-sized waves, while those interested in the vast marine life of the area will find happiness at Uvita's Marino Ballena National Park.
Irie mon! If you're looking for an Afro-Caribbean experience full of Rastafari, colorful restaurants, and arguably, some of the best cuisine of Costa Rica, discover what Cahuita or Puerto Viejo have to offer. Crystal clear waters, steel drums sounding in the street, and a whole lot of marine life all can be found in this tropical paradise. From jaguars to sloths to manatees, the Caribbean coast offers a multitude of bio-diversity that cannot be matched!
Clearly, Costa Rica offers an experience that caters to all types of preferences. Whether that be a beach getaway in Tamarindo or a biological adventure in Manuel Antonio, we guarantee that your vacation will something you remember for the rest of your life!
The Top 10 Places to Visit in Costa Rica
Arenal Volcano ~ the adventure & hot springs capital of central america...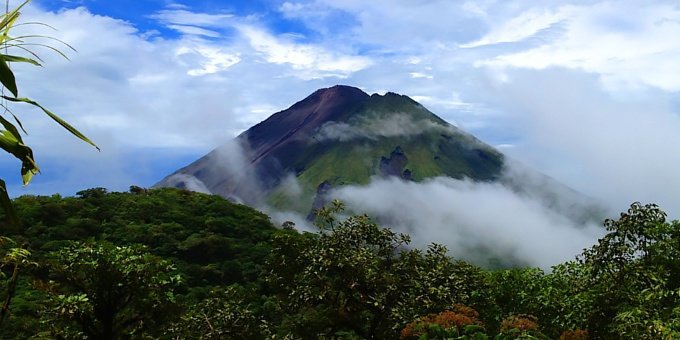 Arenal Volcano and La Fortuna in Costa Rica offer an incredible destination for nature lovers and adventure enthusiasts. With its stunning volcano, lush rainforest, and a wide range of activities, this area is a must-visit. Hike through the national park for breathtaking views, soak in natural hot springs, and enjoy thrilling adventures like zip-lining, white-water rafting, and canyoning. Explore the rich wildlife on boat safaris, go birdwatching, and visit the La Fortuna Waterfall. Arenal and La Fortuna provide an unforgettable experience with a perfect blend of adventure and natural beauty. Read more...
---
Manuel Antonio ~ gorgeous jungle-lined beaches and vibrant sunsets...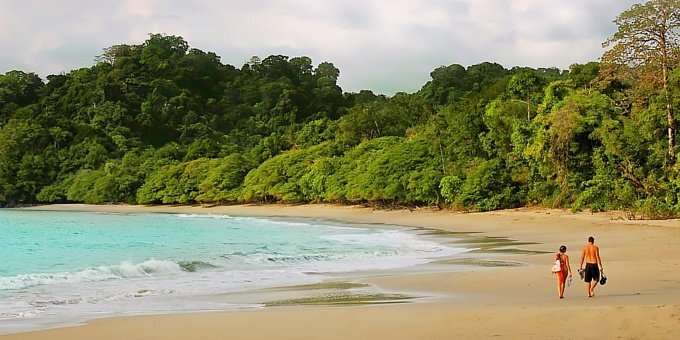 Visiting Manuel Antonio in Costa Rica is a true tropical paradise experience. Located on the Pacific coast, Manuel Antonio is famous for its stunning beaches, lush rainforests, and abundant wildlife. The main attraction is Manuel Antonio National Park, a biodiverse nature reserve that offers incredible hiking trails, secluded beaches, and the opportunity to spot monkeys, sloths, and exotic birds. Enjoy a leisurely stroll along the park's pristine beaches, take a refreshing dip in the turquoise waters, or go snorkeling to explore the vibrant marine life. In addition to the park, Manuel Antonio offers a wide range of activities including zip-lining, horseback riding, and boat tours through the nearby mangroves. The town itself is vibrant, with charming restaurants, shops, and accommodations catering to all budgets. Whether you seek relaxation, adventure, or wildlife encounters, Manuel Antonio has it all in a picturesque setting that will leave you in awe. Read more...
---
Monteverde ~ amazing cloud forest, birdwatching & canopy adventures...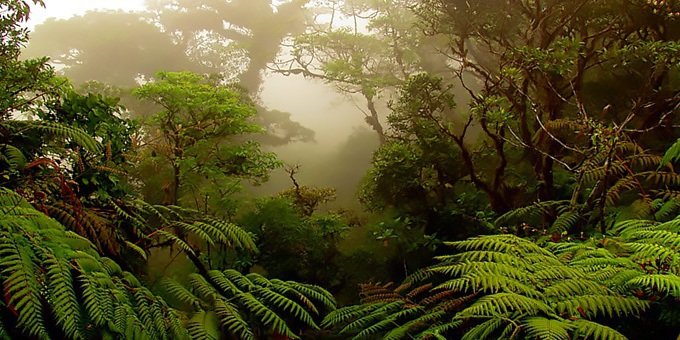 Visiting Monteverde in Costa Rica is a captivating experience that immerses you in the beauty of cloud forests and abundant biodiversity. Located in the Tilarán Mountain Range, Monteverde is known for its stunning natural landscapes, misty forests, and diverse wildlife. The highlight of Monteverde is the famous Monteverde Cloud Forest Biological Reserve, where you can embark on guided hikes along well-maintained trails, traverse hanging bridges for a unique perspective of the forest, and encounter a remarkable array of flora and fauna, including orchids, monkeys, sloths, and colorful birds. For adventure enthusiasts, there are thrilling activities like zip-lining through the forest canopy and taking canopy tours to witness the breathtaking views from elevated platforms. Monteverde also offers opportunities to learn about the local culture and history through visits to coffee plantations and cheese factories, where you can taste the region's delicious produce. The town of Santa Elena, nestled in the heart of Monteverde, provides a charming ambiance with cozy accommodations, restaurants serving local cuisine, and artisan shops. Whether you're a nature lover, adventure seeker, or simply seeking tranquility in a unique environment, Monteverde will captivate you with its enchanting landscapes and remarkable biodiversity. Read more...
---
Tamarindo ~ beautiful beaches, bronze bods, shopping & nightlife...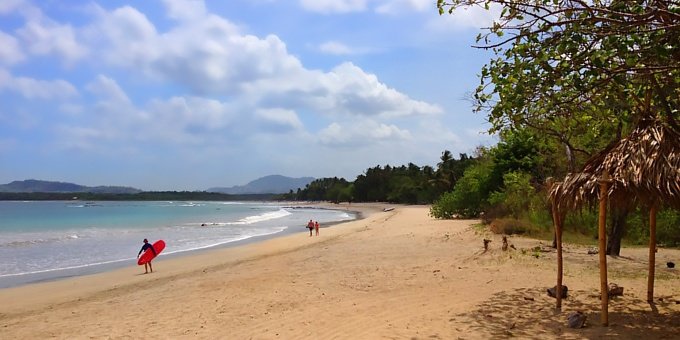 Visiting Tamarindo in Costa Rica is a tropical paradise experience filled with sun, sand, and surf. This vibrant coastal town offers a laid-back atmosphere and stunning beaches that attract surfers, beach lovers, and nature enthusiasts alike. Spend your days lounging on the golden shores, catching waves with exhilarating surf lessons, or embarking on kayaking and paddleboarding adventures in the crystal-clear waters. Tamarindo is known for its vibrant nightlife, with beachfront bars, restaurants, and live music venues that come alive after sunset. Explore the nearby Tamarindo Wildlife Refuge, where you can spot howler monkeys, iguanas, and a variety of bird species. For those seeking relaxation, indulge in rejuvenating spa treatments or enjoy breathtaking sunset views on a catamaran cruise. Tamarindo offers a perfect blend of adventure, relaxation, and natural beauty that will leave you with unforgettable memories of your Costa Rican getaway. Read more...
---
Osa Peninsula ~ jungle-lined beaches & the gateway to the wilds of corcovado...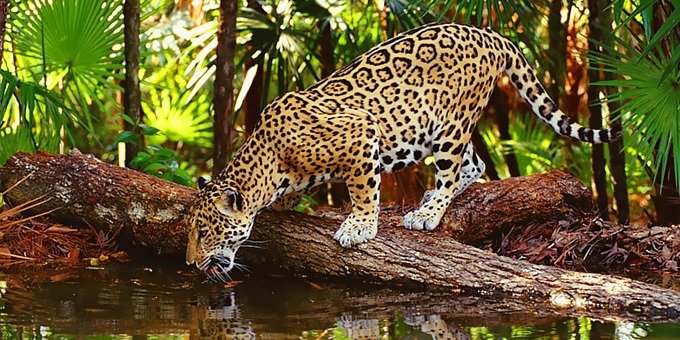 Venturing to the Osa Peninsula in Costa Rica is a journey into a pristine and untamed natural wonderland. Located on the country's southern Pacific coast, this remote region is known for its unparalleled biodiversity and untouched beauty. The Osa Peninsula is home to the world-renowned Corcovado National Park, where dense rainforests teem with an incredible array of wildlife, including jaguars, scarlet macaws, monkeys, and tapirs. Exploring the park's network of trails offers the chance to witness this remarkable ecosystem up close. The peninsula's coastline is equally awe-inspiring, with pristine beaches, turquoise waters, and thriving coral reefs, making it a paradise for snorkeling, diving, and beachcombing. The Osa Peninsula also offers opportunities for thrilling adventures such as zip-lining through the rainforest canopy, waterfall rappelling, and kayaking along mangrove-lined estuaries. Immerse yourself in the local culture by visiting traditional communities and learning about sustainable practices. With its remote location and untouched wilderness, the Osa Peninsula offers an extraordinary experience for nature enthusiasts, adventurers, and those seeking a true escape into the wild heart of Costa Rica. Read more...
---
Guanacaste Beaches ~ beautiful gold coast beaches and gorgeous sunsets...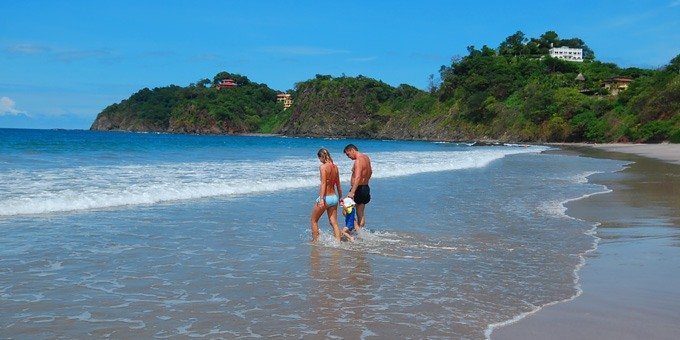 Located on the stunning northwestern coast of Costa Rica, Playa Flamingo and Playa Conchal are two picturesque beach destinations that offer a perfect blend of natural beauty, relaxation, and outdoor adventures. Playa Flamingo is known for its pristine white sand beaches and crystal-clear turquoise waters, making it a popular spot for swimming, sunbathing, and beachcombing. The calm and tranquil atmosphere creates an idyllic setting for relaxation and rejuvenation. Playa Conchal, located nearby, is renowned for its unique beach made up of millions of crushed seashells, giving it a shimmering and distinctive appearance. The beach is surrounded by lush vegetation and offers excellent snorkeling and diving opportunities to explore the colorful marine life in the clear waters. Both Playa Flamingo and Playa Conchal offer a range of water sports such as kayaking, paddleboarding, and sailing, allowing visitors to make the most of their coastal experience. Nearby, you can also explore hiking trails, visit nature reserves, or indulge in spa treatments for a complete wellness retreat. With their pristine beaches, breathtaking sunsets, and abundant marine life, Playa Flamingo and Playa Conchal provide an unforgettable beach getaway in Costa Rica. Read more...
---
Tortuguero ~ explore the wild and remote tortuguero national park...
Tortuguero in Costa Rica is a remote and captivating destination known for its incredible biodiversity and pristine ecosystems. The main highlight is Tortuguero National Park, where you can embark on thrilling boat rides through scenic canals, immersing yourself in the lush rainforest and spotting diverse wildlife like monkeys, birds, and caimans. Witnessing the nesting or hatching of sea turtles is a remarkable experience, offering a deep connection to nature's wonders. The charming Tortuguero village provides a glimpse into local life, and accommodation options range from cozy lodges to luxurious eco-resorts. A visit to Tortuguero promises an unforgettable encounter with nature and a chance to contribute to sea turtle conservation, leaving you in awe of Costa Rica's natural beauty. Read more...
---
Nicoya Peninsula Beaches ~ beautiful off-the-beaten-path beaches, yoga & great restaurants...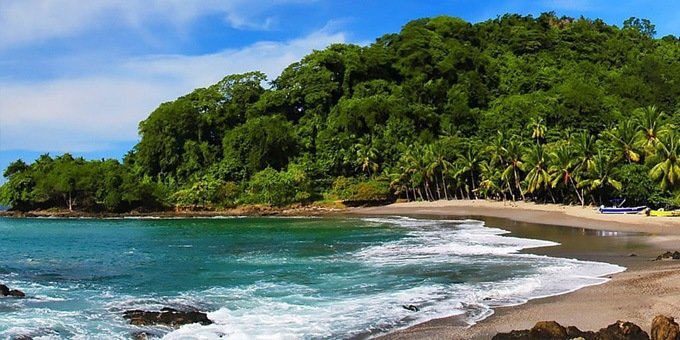 The Southern Nicoya Peninsula in Costa Rica offers a stunning coastal getaway with its pristine beaches, laid-back atmosphere, and abundant natural beauty. This region is known for its surf towns, such as Santa Teresa and Mal Pais, which attract surfers from around the world with their consistent waves and relaxed vibe. The area is also ideal for nature lovers, with lush rainforests, picturesque waterfalls, and diverse wildlife. Explore the Montezuma and Cabo Blanco Nature Reserves, where you can hike through dense jungles, discover hidden beaches, and observe fascinating wildlife like howler monkeys and exotic bird species. The Southern Nicoya Peninsula is also a popular spot for yoga and wellness retreats, offering a serene and rejuvenating atmosphere. With its breathtaking scenery, captivating beaches, and opportunities for adventure and relaxation, the Southern Nicoya Peninsula is a true paradise for those seeking a tropical escape. Read more...
---
Southern Caribbean Beaches ~ beautiful jungle-lined beaches and a rasta vibe...

Visiting the Southern Caribbean Coast of Costa Rica, including Puerto Viejo and Cahuita, offers a vibrant experience with its Afro-Caribbean culture, stunning beaches, and lush rainforests. Enjoy the bohemian atmosphere of Puerto Viejo, where reggae music, colorful street art, and local cuisine create a unique ambiance. Explore the pristine beaches, surf, and immerse yourself in the relaxed vibe. Discover the natural beauty of Cahuita National Park, with its coastal trails and vibrant coral reefs for snorkeling and diving. Indulge in the local Caribbean cuisine and experience the region's eco-tourism initiatives. It's a perfect blend of culture, nature, and relaxation in a lively setting. Read more...
---
Costa Ballena ~ Beautiful jungle-lined beaches and amazing scenery...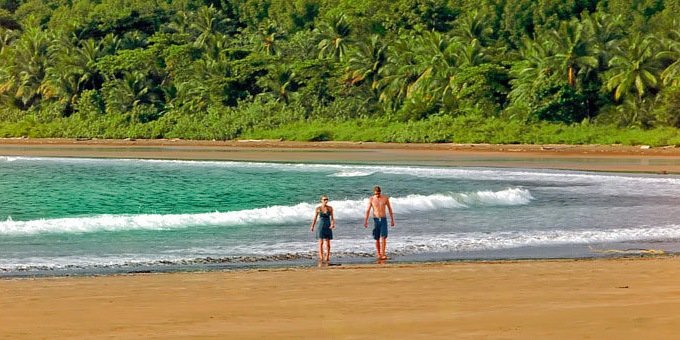 Visiting Costa Ballena in Costa Rica offers a captivating experience where pristine beaches, lush rainforests, and abundant wildlife converge. Nestled along the Pacific Coast, Costa Ballena boasts breathtaking natural beauty and a laid-back atmosphere. Explore the charming towns of Uvita, Dominical, and Ojochal, where you'll find a blend of local culture, surf vibes, and eco-conscious living. Discover the Marino Ballena National Park, known for its iconic whale tail-shaped sandbar and opportunities for snorkeling and whale watching. Immerse yourself in the region's rich biodiversity by embarking on rainforest hikes, birdwatching expeditions, or exploring cascading waterfalls. Costa Ballena is also renowned for its commitment to sustainable tourism, offering a range of eco-lodges and organic dining options. Whether you're seeking adventure, relaxation, or a connection with nature, Costa Ballena offers a slice of paradise that is sure to leave a lasting impression. Read more...