What are the best hotels in Costa Rica?
Costa Rica is home to a plethora of exceptional hotels that cater to diverse preferences and offer unforgettable experiences. Here is a list of some of the best hotels in Costa Rica:


These remarkable hotels in Costa Rica provide an array of choices to suit different preferences, ensuring that guests can find their ideal retreat while experiencing the natural beauty and warm hospitality of this stunning country. Of course, there are dozens more remarkable hotels in Costa Rica that could easily be added to this list!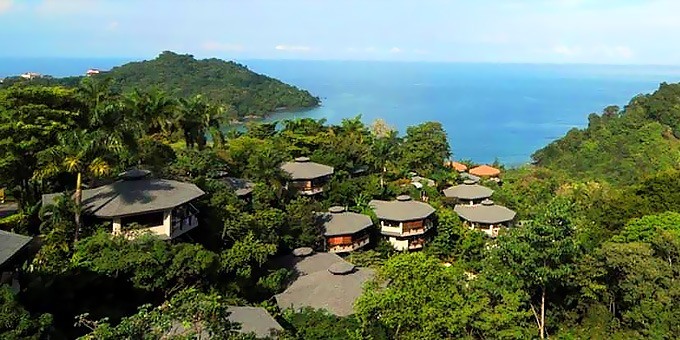 We'll help you choose the best Costa Rica hotels & resorts
Awaken your senses to the enchanting allure of Costa Rica with our exceptional selection of accommodations. Immerse yourself in the rhythmic symphony of waterfalls, feel the gentle caress of an ocean breeze, slumber atop majestic mountains, embark on a transformative week-long yoga retreat, or indulge in a luxurious getaway. Whatever your preferences may be, our extensive range of distinguished accommodation options ensures unrivaled flexibility and reliability for all our guests.
We understand that traveling abroad with your family can be daunting, but rest assured, we specialize in providing a comforting and secure environment for families to enjoy an adventurous yet safe vacation. Each of our carefully scrutinized accommodation options has been meticulously analyzed by our hotel experts, guaranteeing the highest standards of safety, comfort, and security. With our meticulous attention to detail, we have earned our reputation as the leader in Costa Rican vacations, offering an unparalleled experience that is second to none.

We recognize that disorganized vacation plans can lead to stress and anxiety, ultimately diminishing the enjoyment of your trip. That's why our dedicated team devotes their time and effort to ensure that our guests are not only comfortable and stress-free but completely satisfied throughout their entire stay. So, leave your worries at the door, run freely to the powdery white-sand beaches, and embrace the true meaning of "Pura Vida," as you experience why Costa Rica has adopted this iconic slogan.

Let us handle the logistics while you immerse yourself in the vibrant beauty and unwavering serenity of Costa Rica. With our impeccable service and exceptional accommodations, you can embark on a journey of a lifetime, creating cherished memories that will forever resonate in your heart. Prepare to surrender to the magic of Costa Rica and embrace the pure essence of life itself.