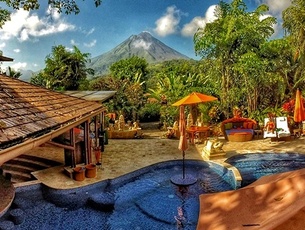 Arenal
Beautifully appointed private casitas and villas grace the natural rainforest landscape at Nayara Resort, Spa & Gardens nestled on a hilltop with magnificent views of Arenal Volcano. Easy to navigate&nbsp...
Starting at
$600
per night
Double occupancy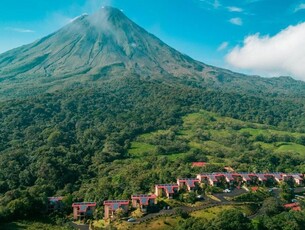 Arenal
Hotel Arenal Kioro Suites and Spa is a luxurious 5-star resort located in La Fortuna near the magnificent Arenal Volcano. The resort offers guests a comfortable and exclusive setting with amazing&nbsp...
Starting at
$396
per night
Double occupancy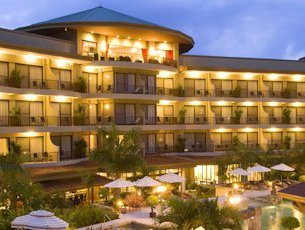 Arenal
Located at the foot of Costa Rica's historic, Arenal Volcano, Hotel Royal Corin and Loto Spa offers modern luxurious accommodations. Guests can marvel at the beauty of Arenal Volcano from the resort's&nbsp...
Starting at
On Request
per night
Double occupancy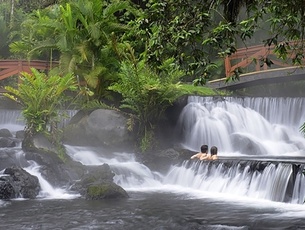 Arenal
The luxurious Tabacon Thermal Resort and Spa, a member of the elite Virtuoso group of hotels, is located directly in front of the imposing Arenal Volcano and surrounded by lush rainforest. Renowned as&nbsp...
Starting at
$530
per night
Double occupancy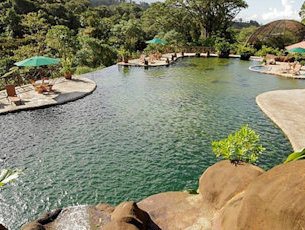 Vara Blanca - Peace Lodge
Welcome to The Peace Lodge, just one hour from San Juan Santamaria Airport located on the grounds of the famous La Paz Waterfall Garden and Nature Park, known to be among the most beautiful&nbsp...
Starting at
$825
per night
Double occupancy
Wake to the sounds of waterfalls, feel a gentle ocean breeze, sleep atop a mountain, embark on a a week-long yoga retreat, or experience a luxurious getaway, whatever suits you. Our vast selection of distinguished accommodation options allow us to remain flexible and reliable for all our guests. Regardless of the size of your party, or the budget of your vacation, our services are able to provide you with the proper options that will best fit your needs.
We understand that bringing your family on a vacation abroad can be intimidating, but we specialize in comforting families, enabling them to enjoy an adventurous, yet safe vacation. Each of our accommodation options are carefully scrutinized by hotel experts, ensuring safety, comfort, and security. Our meticulous hotel analyses have allowed us to become the leader in Costa Rican vacations, guaranteeing an experience like none other.
When vacation plans are disorganized, it causes stress and anxiety to kick in, ultimately ruining your vacation, and our experts understand that! We dedicate our time and effort to ensure our guests are comfortable, stress-free, and completely satisfied during their entire stay. So, feel free to leave the bags at the door, run out to the white-sand beach, and experience why Costa Rica has adopted the slogan, "Pura Vida".
Unsure of what to do? Let us make you a free custom trip plan!