One of the first things to determine when planning a trip to Costa Rica is the best time to visit. The country experiences a rainy season and a dry season, with the high season being from December to February and the low season from May to November. The weather during the dry season is generally more favorable for outdoor activities. However, visiting during the rainy season can offer thinner crowds and cheaper rates for travelers on a budget.

When planning your Costa Rica vacation, it's important to consider the following factors:
The Best Time to Visit Costa Rica: A Seasonal Guide
Costa Rica, often hailed as the "Rich Coast," is a tropical paradise that beckons travelers year-round with its diverse landscapes, abundant wildlife, and vibrant culture. Choosing the best time to visit this Central American gem largely depends on your preferences and the kind of experience you seek. From pristine beaches to lush rainforests, here's a seasonal guide to help you plan your perfect Costa Rican adventure.
High Season (December to April on the Pacific Slope)
Pros:
Sunny Days: This period offers the driest and sunniest weather across the country, making it ideal for beach lovers and outdoor enthusiasts.
Wildlife Sightings: Dry season reduces the foliage, making wildlife easier to spot in national parks.
Festivals: Experience vibrant cultural celebrations, like Christmas and Easter week (Semana Santa), celebrated with gusto.
Cons:
Crowds: High season attracts a considerable number of tourists, leading to crowded beaches and popular attractions.
Higher Prices: Accommodation and tour prices tend to be at their peak during this time.
Advance Booking: Securing accommodations and tours well in advance is crucial due to the increased demand.
Shoulder Seasons (May, June, and November)
Pros:
Lower Prices: Enjoy reduced rates on accommodations and tours compared to the high season.
Fewer Crowds: Experience a quieter, more peaceful Costa Rica with fewer tourists.
Green Landscapes: May marks the start of the "green season" when the rain rejuvenates the country's landscapes.
Cons:
Intermittent Rain: Rainfall may be sporadic, with sunny mornings and afternoon showers, especially in May.
Fewer Festivals: May, June, and November have fewer cultural festivals and events.
Family High Season (July & August)
Pros:
Lush Greenery: Experience Costa Rica at its greenest, with vibrant rainforests and flourishing vegetation.
Whale Watching: Witness humpback whales during their migration season (August to October) on the Pacific coast.
Turtle nesting: Turtles nest on te beaches of Costa Rica during the green season.
Cons:
Rainfall: Expect rainfall, though often limited to late afternoon and evenings. The South Pacific will see more rain than the north Pacific.
Hotel availability: The better hotels book full well in advance.
Rain Season on the Pacific Slope (September & October)
Pros:
Lower Prices: Enjoy the lowest prices of the year for Pacific slope destinations.
Availability: Stay nearly anywhere you like.
Everything is Green: The landscape is beautiful at this time of the year.
Peak Turtle & Whale Season: This is the best time of the year for sea turtle nesting and whalewatching.
Cons:
Rain: It rain A LOT at this time of the year.
Limited Accessibility: Some remote areas may become less accessible due to road conditions.
Mud and Mosquitoes: Rain can lead to muddy trails and an increase in mosquito activity.
Caribbean Slope Destinations (September and October)
Pros:
Driest Months: While the Pacific coast experiences heavy rains, the Caribbean slope is at its driest, making it the best time to visit destinations like Arenal Volcano and Tortuguero.
Lower Crowds: Enjoy fewer tourists and more serene experiences.
Unique Wildlife: Witness unique wildlife migrations and nesting events, such as sea turtle nesting in Tortuguero.
Cons:
Off-Peak: Some Pacific coast destinations may not be at their best during these months.
Limited Accessibility: Transportation to remote areas may be affected by rain.

In conclusion, the best time to visit Costa Rica largely hinges on your preferences. If you seek dry weather and vibrant cultural festivities, the high season is perfect. Shoulder seasons offer a balance between lower prices and decent weather. The green season allows you to immerse yourself in lush landscapes while enjoying budget-friendly travel. For those interested in the Caribbean slope, September and October promise unique experiences and wildlife encounters. Ultimately, Costa Rica's welcoming spirit and natural beauty await you year-round, promising unforgettable memories and experiences.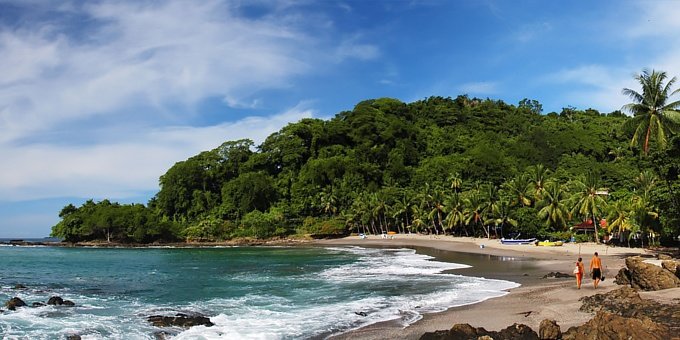 Popular Tourist Destinations in Costa Rica
Discovering the Enchantment of Costa Rica: Popular Tourist Destinations
Costa Rica, often referred to as the "Rich Coast," is a tropical haven brimming with natural wonders and diverse landscapes that beckon adventurers and nature enthusiasts alike. This small Central American country is renowned for its rich biodiversity, lush rainforests, stunning beaches, and vibrant culture. Among its many treasures, several destinations stand out as must-visit places for an unforgettable Costa Rican experience. Let's embark on a virtual journey to explore some of the most popular tourist destinations in this remarkable country.

Arenal Volcano - Nature's Majestic Marvel
Arenal Volcano is a natural wonder that once produced fiery lava flows and ash eruptions. Today, it offers a captivating backdrop to the lush rainforests surrounding it. Visitors can explore the Arenal Volcano National Park, which boasts a network of hiking trails leading to viewpoints and old lava fields. Don't miss the chance to soak in natural hot springs in the area, providing relaxation with a view of the majestic volcano.

Monteverde - The Cloud Forest's Mystique
Monteverde, a renowned cloud forest reserve, offers a mystical experience as you wander through mist-shrouded treetops. Explore suspension bridges that lead you through the forest canopy, providing a unique perspective on this enchanting ecosystem. Birdwatchersflock to Monteverde for the chance to spot resplendent quetzals and other exotic avian species.

Manuel Antonio - Where Rainforest Meets the Pacific
Manuel Antonio National Park is a coastal gem where the rainforest meets the Pacific Ocean. Hike along its trails to discover pristine beaches, lush jungles, and abundant wildlife, including monkeys, sloths, and colorful tropical birds. Relax on the park's stunning beaches, and afterward, explore the nearby town of Manuel Antonio for vibrant nightlife and delectable cuisine.

Tamarindo - Surf, Sun, and Serenity
Tamarindo on the Pacific coast is a paradise for surfers and beach lovers. Its long stretches of golden sands and consistent waves make it a surfing haven. Beyond the surf, explore the nearby Tamarindo Wildlife Refuge to spot nesting leatherback turtles, or take a sunset cruise along the coast to witness the breathtaking natural beauty.

Santa Teresa - A Bohemian Beachside Retreat
Santa Teresa, located on the Nicoya Peninsula, has transformed from a sleepy fishing village into a bohemian beachside haven. Surfers and yoga enthusiasts adore its laid-back vibe, pristine beaches, and lush landscapes. Explore the nearby Cabó Blanco Absolute Natural Reserve for a true wilderness adventure.

Samara - Coastal Serenity and Adventure
Samara offers a tranquil escape on the Nicoya Peninsula. Its crescent-shaped beach is perfect for relaxation, while the calm waters are ideal for swimming and snorkeling. The surrounding area boasts exciting activities like horseback riding, kayaking, and nature excursions.

Puerto Viejo de Talamanca - Caribbean Rhythms
Puerto Viejo de Talamanca on the Caribbean coast exudes a vibrant Caribbean vibe. Enjoy the reggae rhythms, savor Afro-Caribbean cuisine, and explore the nearby Cahuita National Park for a glimpse of the coastal rainforest's beauty. Don't forget to relax on the stunning beaches.

Tortuguero - Turtle Wonderland
Tortuguero on the Caribbean coast is a unique destination known for its sea turtle nesting events. Witness the magic of sea turtles coming ashore to lay their eggs (seasonal). Explore the Tortuguero National Park, a network of canals and waterways where you can spot abundant wildlife.

Osa Peninsula - Pristine Wilderness
The Osa Peninsula is a remote wilderness teeming with biodiversity. Visit the Corcovado National Park, often called "the most biologically intense place on Earth," for unmatched wildlife encounters. Explore untouched rainforests, and discover hidden waterfalls for an adventure like no other.

Costa Ballena - Whales and Beaches
Costa Ballena offers a unique coastal experience where lush green hills meet the sea. It's a great place for whale watching, especially humpback whales. Explore the serene beaches, snorkel in vibrant coral reefs, and immerse yourself in the natural beauty of the Ballena Marine National Park.

Costa Rica is a land of boundless wonders, where each destination unveils a different facet of its natural beauty and cultural richness. Whether you seek thrilling adventures, serene beaches, or wildlife encounters, these popular destinations promise an extraordinary journey into the heart of this enchanting country. Explore, experience, and be enchanted by the "Rich Coast" of Costa Rica.When choosing your destinations in Costa Rica, consider your interests and preferences. Whether you want to relax on the beach, explore the rainforest, or immerse yourself in the local culture, there is a destination in Costa Rica that will suit your needs.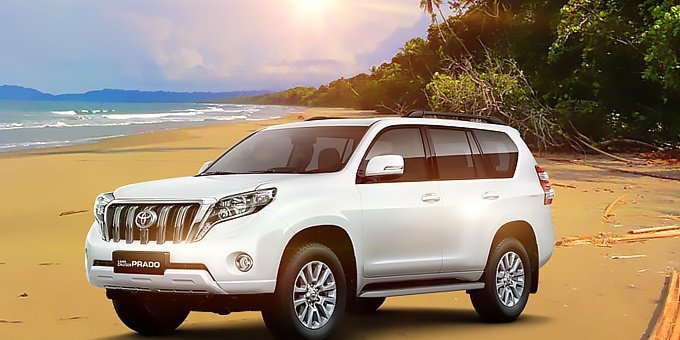 Transportation Options in Costa Rica
Navigating Costa Rica: Your Guide to Transportation Options
Costa Rica, known for its stunning landscapes and diverse attractions, beckons travelers to explore its natural wonders. To make the most of your visit, it's essential to choose the right transportation option to suit your needs and preferences. In this guide, we'll compare the most common modes of transportation in Costa Rica: rental cars, domestic flights, private transfers, and shared shuttle transfers.
Rental Cars: Freedom on Four Wheels
Renting a car provides the freedom to explore Costa Rica at your own pace. It's an excellent option if you want to venture off the beaten path or visit remote destinations. However, there are a few things to consider:

Cost: Rental car prices vary based on the type of vehicle and rental duration. Additionally, you'll need to budget for fuel and potential tolls.
Road Conditions: While major highways are well-maintained, some rural roads can be challenging, especially during the rainy season. A four-wheel-drive vehicle may be necessary for certain regions.
Parking: Parking in tourist areas can be limited and expensive. Be prepared for this additional cost.
Navigation: A high-quality map with driving directions is your best friend. GPS systems can be unreliable in Costa Rica due to the terrain.
Domestic Flights: Quick Connections
For travelers looking to cover long distances quickly, domestic flights are a convenient option. They save time and offer spectacular aerial views of the country. Keep these factors in mind:

Cost: Domestic flights can be relatively affordable, especially when booking in advance. Prices vary depending on the route and airline.
Travel Time: Flight durations are short, but you'll need to factor in the time it takes to get to and from airports, security checks, and potential delays.
Accessibility: Not all destinations in Costa Rica have airports, so domestic flights are limited to certain regions.
Private Transfers: Personalized Convenience
Private transfers offer a comfortable and hassle-free way to travel within Costa Rica. They're an excellent choice for families or groups seeking privacy and flexibility. Key considerations include:

Cost: Private transfers are cost-effective, especially for groups of four or more. The price is usually calculated per vehicle, not per person.
Travel Time: Private transfers are direct and efficient, minimizing travel time. You won't have to make multiple stops.
Customization: You can choose your departure time and make stops along the way for sightseeing or meals.
Shared Shuttle Transfers: Budget-Friendly Group Travel
For 1 - 3 travelers, shared shuttle transfers can be a cost-effective option. However, there are some trade-offs:

Cost: Shared shuttle transfers are budget-friendly, with prices typically per person. They are cost-effective for up to 3 travelers for most routes. For most routes, it becomes most cost efficient to switch to a private transfer with 4 or more travelers.
Travel Time: Shared shuttles may make multiple stops to drop off passengers at different hotels. This can extend travel time compared to private transfers.
Flexibility: Departure times are usually fixed and may not align with your preferred schedule.
Public Buses: The Budget Option
For travelers on a tight budget, public buses are the most economical choice. However, they come with their own set of challenges:

Safety: While many routes are safe, theft can be an issue on crowded buses, so keep a close eye on your belongings.
Travel Time: Buses take significantly longer than other transportation options, as they stop frequently and follow set routes.
Comfort: Seating can be basic, and you may need to stand during crowded periods.

In conclusion, the best transportation option in Costa Rica depends on your travel style and group size. Rental cars offer flexibility, while domestic flights save time on long journeys. Private transfers provide personalized convenience, while shared shuttles are budget-friendly for smaller groups. Public buses are the most economical but may not suit travelers seeking comfort and safety.

Remember that once you reach four passengers, private transfers become more cost-effective, while shared shuttle transfers are typically more affordable for groups of three or fewer travelers. Consider these factors when planning your Costa Rican adventure to make the most of your visit to this beautiful country.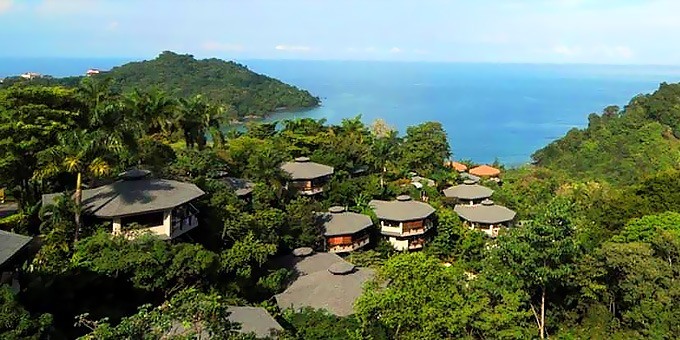 Accommodation Options in Costa Rica
Choosing the Perfect Accommodation in Costa Rica: Your Comprehensive Guide
Costa Rica's breathtaking landscapes, rich biodiversity, and vibrant culture make it a sought-after destination for travelers from around the world. To enhance your Costa Rican experience, selecting the right accommodation is crucial. In this guide, we'll explore the diverse accommodation options available in this tropical paradise.
1. Hotels: A Comfortable Retreat
Hotels are the most common type of accommodation in Costa Rica, catering to a wide range of budgets and preferences. Here's what to consider when booking a hotel:

Budget: Costa Rica offers hotels for every budget, from luxury resorts to budget-friendly hostels and family-owned inns.
Location: Consider the proximity to your desired attractions. Beachfront hotels are popular along the Pacific and Caribbean coasts, while city hotels provide easy access to urban adventures.
Amenities: Evaluate the amenities offered, such as pools, restaurants, spa services, and tour arrangements.
Reviews: Read guest reviews to gauge the overall experience and customer satisfaction.
2. Eco-Lodges: Immersed in Nature
For eco-conscious travelers seeking an immersive experience in Costa Rica's natural wonders, eco-lodges are a fantastic choice. These lodges are designed to blend harmoniously with their surroundings and often offer:

Sustainability: Eco-lodges prioritize sustainable practices, such as using renewable energy, conserving water, and supporting local communities.
Unique Locations: You'll find eco-lodges deep in the rainforest, along riverbanks, and in remote wilderness areas.
Nature Activities: Many eco-lodges provide guided hikes, wildlife viewing, and eco-friendly adventures.
Simplicity: Expect comfortable but minimalist accommodations that allow you to connect with nature.
3. Vacation Rentals: Home Away From Home
Vacation rentals, including condos, villas, and cabins, provide the comforts of home while allowing you to live like a local. Key factors to consider include:

Space: Rentals offer ample space, making them ideal for families or groups.
Privacy: Enjoy the privacy of your own space, often with private kitchens and living areas.
Location: Rentals can be found in both urban and rural settings, depending on your preference.
Flexibility, Cooking, & Cleaning: Cook your meals, set your own schedule, and live at your own pace but you will be the one cooking and cleaning while on vacation.
Location: Rentals can be found in both urban and rural settings, depending on your preference. Few tour operators or shared shuttle transfers will pick you up or drop you off there, so you will need a rental car.
Security Issues: Rental homes are often targeted by thieves and most do not have the full-time security of other accommodation types.
4. All-Inclusive Resorts: Stress-Free Getaways
All-inclusive resorts provide a hassle-free vacation experience with everything you need on-site. Here's what to expect:

Inclusions: Typically, these resorts offer meals, drinks, activities, and entertainment in one package.
Variety: Costa Rica boasts a range of all-inclusive options, from adults-only resorts to family-friendly properties.
Beachfront Bliss: Many all-inclusives are located on stunning beaches, providing direct access to the sea.
Activities: Look for resorts that offer amenities such as kayaks or snorkeling gear as part of the package.
Cost: It nearly always costs more in Costa Rica to go to aan all-inclusive resort than to go to a nice 3-4 star non-all-inclusive resort and pay for food and drinks separately.
Cookie-cutter: Most people visit Costa Rica to experience "pura vida". When you stay at an all-inclusive resort, you are staying at what could be considered as a "cookie-cutter" hotel just like anywhere else in the world. One of the most common comments we receive from clienbts who choose to go to an all-inclusive resort is that they "wish they had visited more of the country".
Location: The majority of Costa Rica's all-inclusive resorts are located in the extremely hot and dry Guanacaste region where there is no rainforest, waterfalls, hot springs, river activities, etc.. It is, however, an ideal location for beach weather, making it a great combination with anotehr destination such as Arenal Volcano.
5. Treehouses and Unique Stays: Unforgettable Adventures
For a truly unique experience, consider staying in a treehouse, floating bungalow, or other unconventional accommodation. These options offer:

Memorable Stays: Unconventional accommodations create lifelong memories.
Secluded Escapes: Some treehouses and unique stays are tucked away in remote areas, perfect for those seeking solitude.
Adventure: Expect out-of-the-ordinary amenities and experiences.
6. Hostels: Budget-Friendly Social Hubs
Hostels are ideal for budget-conscious travelers, solo adventurers, and those seeking a social atmosphere. Here's what you'll find:

Affordability: Hostels offer dormitory-style rooms at a fraction of the cost of hotels.
Community: Meet fellow travelers and join group activities or tours organized by the hostel.
Variety: Some hostels provide private rooms and more amenities, bridging the gap between budget and comfort.
7. Bed and Breakfasts (B&Bs): Charming Retreats
B&Bs offer a cozy and intimate atmosphere, often with personalized service and local touches. Consider:

Hospitality: Enjoy warm and attentive service from your hosts.
Local Flavor: Savor homemade breakfasts featuring local ingredients.
Character: B&Bs are typically housed in historic or unique properties, adding to the charm.
In conclusion, Costa Rica offers an array of accommodation options to suit every traveler's preferences and budget. Whether you prefer the comforts of hotels, the eco-consciousness of lodges, the independence of vacation rentals, the all-inclusive convenience of resorts, the uniqueness of treehouses, the social aspect of hostels, or the intimacy of B&Bs, there's a perfect place for you to stay in this captivating country. Take your time to research and choose the accommodation that best complements your Costa Rican adventure.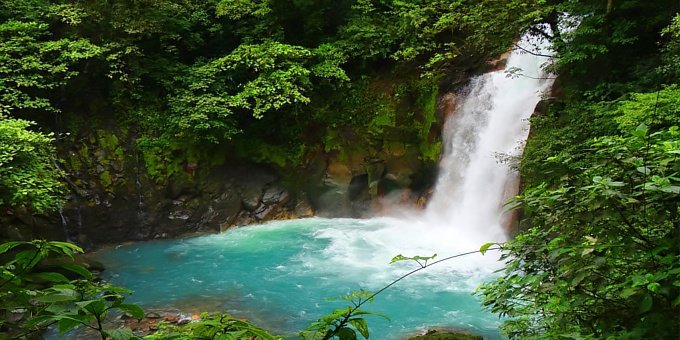 Exploring Paradise: The Best Activities and Attractions in Costa Rica
Costa Rica, often referred to as the "Rich Coast," lives up to its name with its rich biodiversity, stunning landscapes, and a plethora of activities for nature enthusiasts and adventure seekers. From hiking to volcanoes to thrilling canopy ziplines, here's a guide to the best activities and attractions that make Costa Rica a dream destination for travelers.

1. Hiking to Arenal Volcano or Rincon de la Vieja National Park
Costa Rica boasts some of the world's most impressive volcanoes. Arenal Volcano, located in Arenal Volcano National Park, offers excellent hiking opportunities with trails that wind through lush rainforests and provide panoramic views of the volcano. Similarly, Rincon de la Vieja National Park offers hikes leading to bubbling mud pots, sulfur springs, and the captivating Rincon de la Vieja Volcano.

2. Exploring Hanging Bridges
Costa Rica's hanging bridges, such as those found in the Monteverde Cloud Forest, provide a unique perspective of the forest canopy. These suspension bridges offer breathtaking views of the diverse flora and fauna that thrive in the lush rainforests.

3. Thrilling Canopy Ziplining
For the adrenaline junkies, canopy ziplining in Costa Rica is a must-do activity. Zip lines crisscross the country, but places like Monteverde, Arenal, and Manuel Antonio offer some of the most exhilarating experiences. Soar through the treetops and enjoy the thrill of gliding amidst the jungle.

4. Boat Tours in Tortuguero or Cano Negro
Tortuguero National Park is famous for its extensive network of canals and boat tours, which allow visitors to witness nesting sea turtles and explore the rich wetlands. Cano Negro Wildlife Refuge is another boat tour gem, known for its abundant birdlife and biodiversity.

5. Wildlife Hikes at Manuel Antonio National Park, Corcovado National Park, or Cahuita National Park
Costa Rica is a wildlife lover's paradise. Manuel Antonio National Park, Corcovado National Park, and Cahuita National Park are renowned for their diverse ecosystems and abundant wildlife, including monkeys, sloths, and vibrant bird species. Guided hikes offer the best chance to spot these creatures.

6. Learning to Surf or Surfing in Tamarindo, Santa Teresa, or Dominical
Costa Rica's Pacific coast is famous for its consistent waves, making it an ideal place to learn to surf or catch some world-class breaks. Tamarindo, Santa Teresa, and Dominical are popular surf towns that offer lessons for beginners and challenges for experienced surfers.

7. Snorkeling or Diving at Cano Island
Cano Island, located off the Osa Peninsula, is a marine wonderland. Its crystal-clear waters are perfect for snorkeling and diving. Explore vibrant coral reefs and encounter a variety of marine life, including sharks, rays, and colorful fish.

8. Soaking in the Hot Springs at Arenal Volcano
After a day of adventure, unwind in the natural hot springs near Arenal Volcano. These soothing geothermal pools are surrounded by lush vegetation and provide a relaxing experience with views of the volcano.

9. Whitewater Rafting on the Rio Pacuare, Rio Balsa, or Rio Savegre
Costa Rica is famous for its thrilling whitewater rafting experiences. The Rio Pacuare, Rio Balsa, and Rio Savegre offer different levels of rafting adventures, from gentle floats to challenging rapids. Guides ensure a safe and exciting journey.

10. Canyoning Down Rainforest Waterfalls
Canyoning is an exhilarating activity that involves rappelling down waterfalls. Costa Rica's rainforests are filled with cascading waterfalls, and canyoning tours provide an adrenaline rush as you descend these natural wonders.

11. Visiting La Leona Waterfall or Rio Celeste Waterfall
La Leona Waterfall, near Corcovado National Park, is a hidden gem tucked away in the rainforest. Rio Celeste Waterfall, within Tenorio Volcano National Park, is famous for its vibrant blue hue, created by a unique chemical reaction in its waters. Both are worth the hike.

12. Offshore Sport Fishing
Costa Rica's Pacific coast offers world-class sport fishing opportunities. Anglers can target a variety of species, including marlin, sailfish, and tuna, on full-day or half-day fishing charters.

Costa Rica's natural beauty and adventure opportunities make it a top destination for travelers seeking both excitement and relaxation. Whether you're exploring its lush rainforests, enjoying thrilling activities, or simply unwinding on pristine beaches, this Central American paradise has something for everyone. Plan your Costa Rican adventure today and experience the magic of this eco-friendly wonderland.

When planning your activities in Costa Rica, consider your interests, fitness level, and the region you'll be visiting. Some activities may require a certain level of physical fitness or have age restrictions, so it's important to check in advance. By researching and planning your activities ahead of time, you can make the most of your Costa Rica vacation.
Safety Tips for Traveling in Costa Rica
Costa Rica is generally a safe country for travelers, but it is still important to take precautions to ensure your safety. Be aware of your surroundings and avoid displaying signs of wealth, as petty theft can occur in crowded areas. It is recommended to use reliable transportation services and avoid walking alone at night in unfamiliar areas.

Here are some safety tips for traveling in Costa Rica:
Keep your valuables secure and be mindful of your surroundings.
Use reputable transportation services, especially for late-night travels.
Stay in well-lit and populated areas, especially at night.
Be cautious of your belongings when visiting popular tourist sites.
Follow local laws and regulations, and respect the culture and customs of the country.
While Costa Rica is considered safe for travelers, it is always better to be prepared and take necessary precautions to ensure a worry-free trip. By staying alert, using common sense, and taking care of your personal belongings, you can minimize any potential risks and enjoy a safe and memorable vacation in Costa Rica.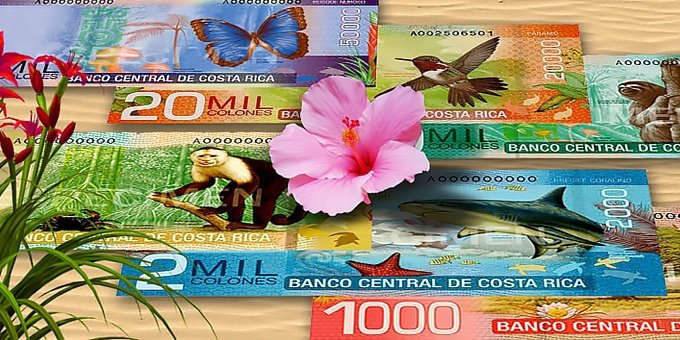 Budgeting and Cost Considerations for a Costa Rica Vacation
When planning a vacation to Costa Rica, it is important to consider your budget and manage your expenses accordingly. Costa Rica tends to be more expensive than other Central American countries, so setting a budget is crucial. Researching costs for accommodations, transportation, food, and activities can help you allocate your funds effectively.
Here are some budgeting tips for a Costa Rica vacation:
Compare prices for accommodations and choose options that fit your budget.
Eat at local restaurants and try street food for affordable dining options.
Consider taking shared shuttles instead of private transportation if you have 3 or fewer travelers. Public buses are the most affordable option, though inconvenient endless secure.
Book tours and activities in advance to compare prices and find the best deals.
Explore free or low-cost activities, such as hiking or visiting public beaches.
Be sure to factor in final costs, which include extra person charges, cleaning fees, taxes (13% for most purchases), fuel charges, etc.
All-inclusive resorts are not a way to save money. Compared to paying for an average 3-4 star hotel with a breakfast plan and paying for meals and drinks separately, all-inclusives are significantly more expensive, especially during high-season travel periods.

By carefully planning and budgeting for your Costa Rica vacation, you can make the most of your funds and have a memorable experience without breaking the bank. It's important to remember that the cost of your trip will depend on your travel style, accommodation choices, and the activities you choose to participate in.

Comparison Shopping
When comparing prices for your Costa Rica adventure, keep these key points in mind:

Accommodations: Ensure you're comparing the same type of accommodations, and check if they offer similar amenities. A hotel with hot springs can save you on a hot springs tour, and an all-inclusive resort versus one with breakfast only can make a big difference.

Tours: Verify that you're comparing the same tours. Tour prices can vary significantly, so this is crucial. Also, consider whether the tour operators are ICT certified and insured for your safety.

Transportation: Understand the difference between private and shuttle transportation. Private transport is for your party only, while shuttle transport includes other clients. Consider comfort, price, and service. Opt for private transportation for airport transfers to avoid potential problems.

Rental Car: Compare the same car models and transmission types. The choice of transmission can significantly affect the rental cost. Check if a high-quality map with driving directions or GPS is included, as navigating Costa Rica's terrain can be challenging.

Meals & Drinks: Compare the number of meals included in your package. Restaurants in tourist areas can be expensive, so this is an important consideration. If you're not staying at an all-inclusive resort, find out if your hotel provides breakfast or offers a meal plan. Additionally, inquire if drinks are included at any of your accommodations.

Service Ensure you're dealing with a legitimate company: Look for certifications like ICT, Canatur, and BBB, and check for positive reviews and awards. Choose a company located in Costa Rica for local expertise and 24/365 emergency assistance. Communication is key, so opt for a company that speaks your language and understands your needs. Flexibility is essential, so make sure the company can adapt to your budget and preferences.

Price: Scrutinize the pricing for any potential hidden fees. Sometimes, a lower price may seem appealing, but it may be missing crucial components. Be aware of sales and turismo tax, which can add 13% or more to your trip's cost. Additionally, watch out for credit card acceptance fees, which can add 7-10% to your total cost.

Choose a company that offers toll-free assistance, saving you on international calls and providing convenience. Remember, if something looks too good to be true, it usually is. Read the fine print and ensure everything you need is included in the price.

At Pacific Trade Winds, we prioritize value and transparency. Our pricing policy means no surprises, with taxes and fees included. We're committed to delivering a comprehensive and stress-free Costa Rica experience, from airport pickup to drop-off. Don't just take our word for it; compare with other Costa Rica travel sites, and you'll see the unbeatable value we offer. Our track record with the Costa Rica Tourism Board, Costa Rica National Chamber of Tourism, Better Business Bureau, and countless positive reviews attest to our reliability and quality.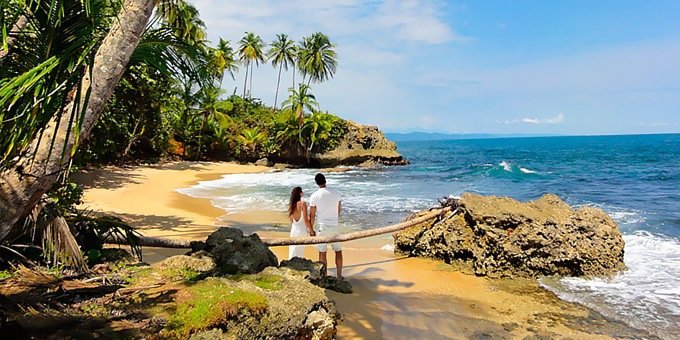 The Advantage of Booking Your Costa Rica Vacation With Pacific Trade Winds
Let me highlight the top five reasons why Pacific Trade Winds (PTW) is your best choice for booking a Costa Rica vacation:

Flexible and Secure Booking: We offer convenient and risk-free Lifelong Deposits, along with deferred, interest-free payment plans. Plus, most of our vacations include complimentary rescheduling coverage if you notify us more than 7 days in advance, providing you with added flexibility and peace of mind.

Expert Guidance: Our dedicated team is here to assist you with international travel requirements. Our specialized department will guide you through all necessary preparations for your trip. Once you're in Costa Rica, our 24/7 concierge service ensures you're never alone, making your journey seamless and stress-free.

Competitive Pricing: We have price-matching agreements with most of the hotels we work with. If you find a lower advertised rate, let us know, and we can almost always offer a better deal. Combined with our exceptional customer service, we are the better choice overall.

Exceptional Reputation: We are proud recipients of the prestigious Certificate of Excellence on TripAdvisor every year we were eligible, earning us TripAdvisor Hall of Fame status. We hold certifications for Sustainable Tourism (CST) and are recognized by the Costa Rica Tourism Board (ICT) for outstanding business practices. Thousands of exceptional reviews from reputable third-party travel review sites further strengthen our reputation.

Peace of Mind: With PTW, you're not just booking a vacation; you're investing in a worry-free, unforgettable experience. We prioritize your satisfaction and safety at every step, ensuring your Costa Rica adventure is everything you've dreamed of and more.
Conclusion
Planning a vacation to Costa Rica requires careful consideration and research. By determining the best time to visit, choosing popular destinations, exploring transportation options, selecting accommodations, and budgeting wisely, you can ensure a memorable and enjoyable experience in this tropical paradise. Seeking assistance from a travel agent or expert can also provide valuable insights and guidance throughout the planning process. If that agency is Pacific Trade Winds, you also gain a plethora of additional benefits and it is also often more cost-effective. With proper planning and preparation, your Costa Rica vacation is sure to be a remarkable adventure.
Costa Rica Travel Planning
Planning a trip can be a daunting task but with Costa Rica travel planning, you can ensure a smooth and memorable vacation. Costa Rica vacation planning involves considering factors such as the best time to visit, popular tourist destinations, transportation options, and accommodation choices. Working out your Costa Rica travel itinerary is essential to make the most of your trip, including must-try activities like hiking in the rainforest, zip-lining, and visiting the Arenal Volcano. A comprehensive Costa Rica travel guide can help you explore popular tourist destinations like Tamarindo, Arenal Volcano, Monteverde, and Manuel Antonio National Park. Knowing the top Costa Rica travel destinations is key to planning a vacation that caters to your preferences and interests. Planning your Costa Rica travel budget is crucial for managing your expenses, with tips such as eating at local restaurants, using public transportation, and booking activities in advance. A Costa Rica travel checklist can help ensure you don't miss out on any important aspects of your trip, from packing the right gear to booking accommodations. For anyone visiting for the first time, reliable Costa Rica travel advice would be to use reputable transportation services and be cautious in crowded areas. For a successful trip, consider these Costa Rica travel recommendations: visit during the dry season, plan your itinerary in advance, and try local cuisines.