What should I expect from hotels in Monteverde?
When staying at hotels in Monteverde, visitors can expect to experience the unique charm and natural beauty of the cloud forest region. The hotels in Monteverde are designed to blend harmoniously with the surrounding environment, often featuring rustic architecture and eco-friendly practices. The accommodations range from cozy lodges and boutique hotels to upscale resorts, catering to different preferences and budgets.
Many Monteverde hotels offer stunning views of the cloud forest, allowing guests to immerse themselves in the lush greenery and observe diverse flora and fauna. Some hotels even have their own nature reserves or gardens where guests can explore and spot various bird species, butterflies, and other wildlife.

In terms of amenities, Monteverde hotels often provide comfortable rooms or suites with modern conveniences, including private bathrooms, Wi-Fi access, and in-room amenities. Some hotels feature on-site restaurants serving delicious local and international cuisine, often incorporating fresh, locally sourced ingredients. Additional amenities may include spa facilities, fitness centers, swimming pools, and organized activities such as guided hikes or canopy tours.

Monteverde is a popular destination for nature enthusiasts and adventure seekers. Visitors can take part in many outdoor activities and excursions such as ziplining, hiking through the cloud forest trails, birdwatching, or visiting nearby attractions like the Monteverde Cloud Forest Reserve or the Santa Elena Reserve.

Overall, guests can expect warm hospitality, a tranquil atmosphere, and a deep connection with nature when staying at Monteverde hotels. Whether you're seeking a relaxing retreat, an adventurous getaway, or a chance to immerse yourself in the natural wonders of Costa Rica, Monteverde hotels provide a memorable and enchanting experience.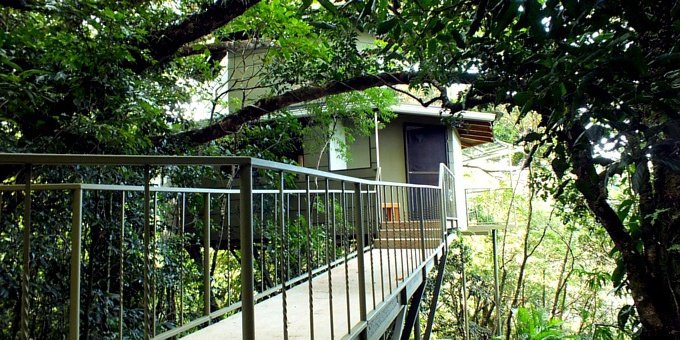 What are the best lodges and hotels in Monteverde?
Monteverde is known for its exceptional lodges and hotels that offer unique experiences and proximity to the stunning cloud forest. Here are some of the best options in Monteverde:
Monteverde Lodge and Gardens: This eco-friendly lodge offers comfortable rooms surrounded by lush gardens, providing a peaceful atmosphere. Guests can enjoy nature walks, birdwatching, and guided tours.

El Establo Mountain Resort: Situated on a hilltop, El Establo offers panoramic views of the cloud forest. It features spacious rooms, a variety of amenities including pools, tennis courts, and a spa, and is known for its sustainability efforts.

Hotel Poco a Poco: This boutique hotel offers cozy and well-appointed rooms with a rustic charm. Guests can relax in the hot tub, enjoy the on-site restaurant, and take advantage of the hotel's convenient location near the Monteverde Cloud Forest Reserve.

Senda Monteverde Hotel: This modern and sustainable hotel offers contemporary-style rooms with nature-inspired designs. It focuses on providing a unique experience, offering activities such as coffee tours and guided night walks.

Hidden Canopy Treehouses: Perfect for nature lovers, these unique treehouse accommodations offer an intimate and secluded experience in the heart of the cloud forest. Guests can enjoy stunning views, personalized service, and direct access to nature trails.

Koora Hotel: Koora Hotel is a boutique hotel that offers a blend of contemporary design and sustainable practices. Guests can enjoy stylish and spacious rooms with modern amenities, including private balconies with beautiful views of the surrounding cloud forest.

These are just a few of the top lodges and hotels in Monteverde, each offering its own unique features and amenities. There are many more great places to stay! Whether you prefer a cozy lodge, a resort-style experience, or an adventurous stay in a treehouse, Monteverde has something to suit every traveler's preference.